THE DALLES — Take a Harvest Moon walk, Monday, Sept. 20 under the full moon on The Dalles' Riverfront Trail. Enjoy a one hour interpretive nature walk with a Columbia Gorge Discovery Center astronomer and guide.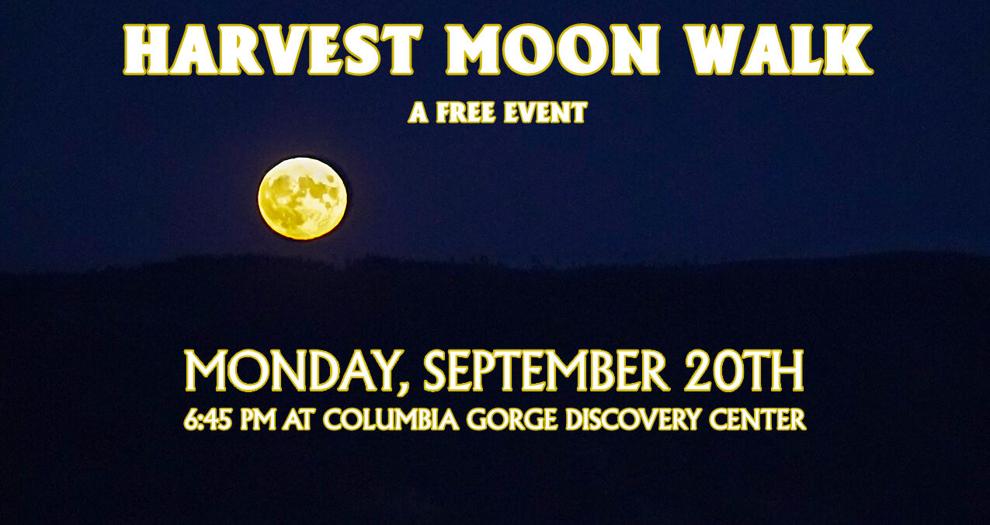 Meet in front of Columbia Gorge Discovery Center and Museum at 6:45 p.m. Sunset is at 7:05 p.m., and the full moon rises at 7:28 p.m. Along the way, the guides will provide interpretation of the astronomical landscape we can see from the Discovery Center's Riverfront Trail.
The trail is paved and wheelchair-accessible, but expect to walk or travel about a mile throughout the evening. This event is outdoors and highly weather-dependent so check with the Columbia Gorge Discovery Center on the day of the event. Bring friends and family, but please leave pets at home.
The Columbia Gorge Discovery Center is located at 5000 Discovery Drive, The Dalles. For information call 541-296-8600 ext. 201, or visit www.gorgediscovery.org.