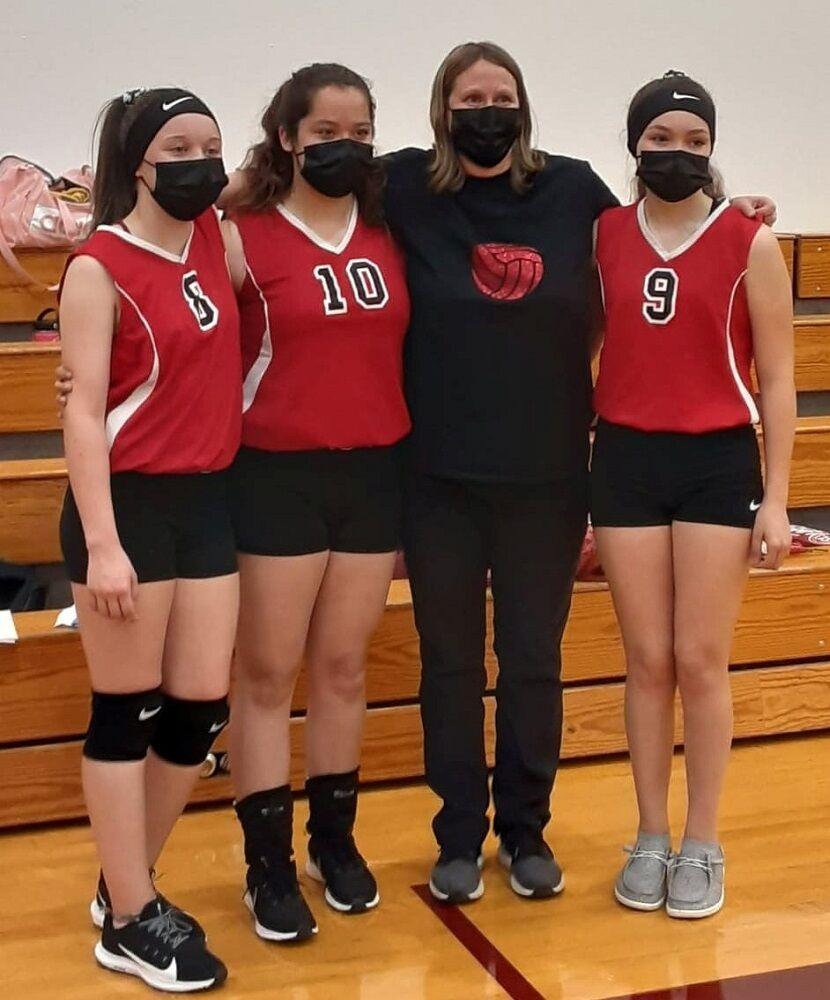 We have so much good news to share this week, it's hard to know where to begin. The Glenwood Middle School girls' volleyball team finished their season with a win in Klickitat last Friday night to complete an undefeated season. We here in Glenwood are very proud of our girls and their coach, Sara McFall. The three eighth grade girls on the team, Jayla Avila, Brenna Beeks, and Emmerson Gimlin, were recognized before the game began. All three girls are outstanding players and will be a welcome addition to the high school team next year. All the girls on the team, from the three eighth grade girls down to the three fifth grade girls, played very well in their final game and finished their season on a high note. Now we're all looking forward to next year with the hope that it will be a normal fall season, as in years past. Congratulations, Eagle girls.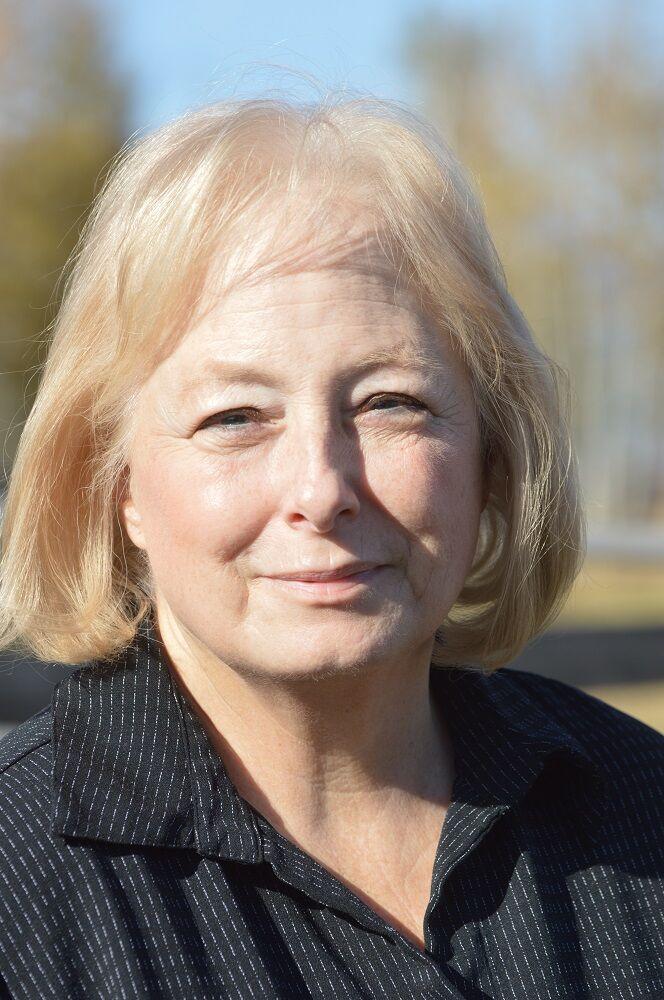 The Glenwood and Klickitat combined high school volleyball team, Klickwood, finished their abbreviated season last Friday night, facing Trout Lake on the Glenwood court. The girls played hard and well and the games were close. Even though our girls lost in four hard fought games, winning the third game to necessitate the fourth, they should be proud of how well they played as a team and how incredibly far they have come since the beginning of the season. In the fifth game, the younger girls also came very close to winning and should feel good about the way they demonstrated their skills and teamwork. Way to go, Klickwood girls and Coach Jaecee Hoctor. We all hope you get to have a regular fall season next school year and we can fill the bleachers to cheer you on.
Here is some very important information from Glenwood Volunteer Fire Department Chief Brent Gimlin. Most Glenwood residents received a ballot in the mail earlier this month for the Glenwood Fire Department levy. This is NOT another levy. The last levy that was voted on two years ago was voided because Klickitat County determined it wasn't worded correctly. This is the same levy that our community passed last time and we hope to have your vote to pass it again to enable our Fire Department to better serve you. Ballots must be postmarked or deposited by April 27.
A celebration of the lives of Charlie and June Allen will be held at the Glenwood Rodeo dance hall on May 1 at 11 a.m. All who knew Charlie and June are welcome to attend and share memories of the couple. Both Charlie and June devoted decades to making the annual Glenwood Ketchum Kalf Rodeo a success and both are greatly missed as planning begins for this year's rodeo. A catered luncheon will be served, but those members of the Rodeo Association who remember how much Charlie enjoyed the desserts at the workday potlucks are asked to bring desserts to share for the luncheon.
Andy McFall, a 2020 graduate of Glenwood High School and son of Adam and Sara McFall, made the President's List at Neumont College of Computer Science in Salt Lake City, Utah. Andy has made this list for his first two quarters at the college, and that list has a very high bar. Students must achieve a 3.75 to 4.0 grade point average in order to receive the honor. Congratulations, Andy. We are all proud of you back home in Glenwood.
I am also pleased to share the news that Kinley Troh, a 2019 Glenwood High School graduate and daughter of Toni and Bill Troh, made the Dean's List for winter quarter at Columbia Basin College. To be chosen for this honor, students must earn at least 12 credits in 100-level or above courses within the quarter and achieve a quarterly grade point average of 3.85 to 4.00. Kinley is studying to become a radiological technician and is enjoying the hands-on
experience she is receiving by doing clinicals two days a week at Lourdes Medical Center in Pasco. Way to go, Kinley. We are all proud of you here in your home town.