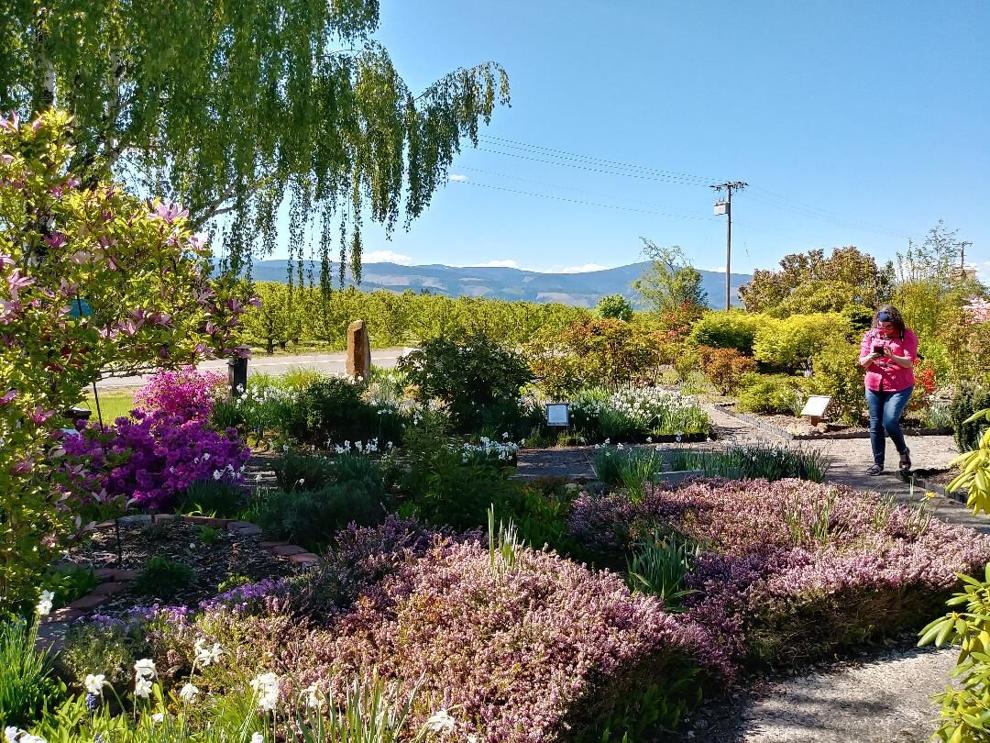 You've probably driven by it many times while passing through Parkdale and thought it might just be a few nice shrubs planted at the intersection of Baseline Drive and Dee Highway (Rt. 281). But, oh no, it is so much more that. This little plot of land is actually the Parkdale Bicentennial Memorial Garden.
According to local history, the garden was started in 1965 by several area families who arranged a 99-year lease from the State of Oregon for the triangle of land bordered by Baseline Road, Dee Highway, and what is now called Garden Club Way. The garden was taken on as an approved Master Gardener project, from the Parkdale Garden Club, in 2012 with Paul Marcotte taking on the original leadership role. There have been several project leaders since Paul, but his commitment to this garden will not be forgotten and is memorialized by a beautiful bench, placed there in his honor. As you stroll the paths weaving through the garden, you'll notice other memorials along the way, some honoring families that were instrumental in settling the upper valley and others honoring lost loved ones.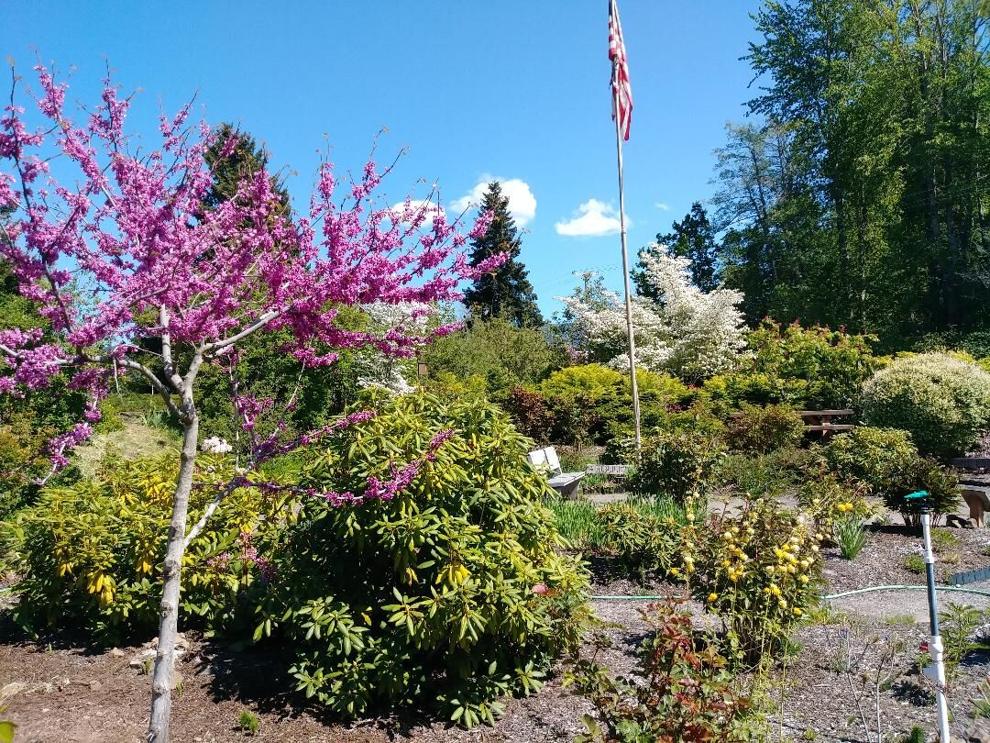 Nancy Slagle, a long-time Parkdale Grange member and Master Gardener, has spent many hours volunteering in this garden.
"I can't tell you how much the look of the garden has improved since 2012. At our first discussions on whether this should be a Master Gardener project, concern was voiced over the size and difficulty of taking on such a project. The garden was in such disarray and in such need of assistance. It truly looks amazing to me — and has incredible colors throughout the growing season."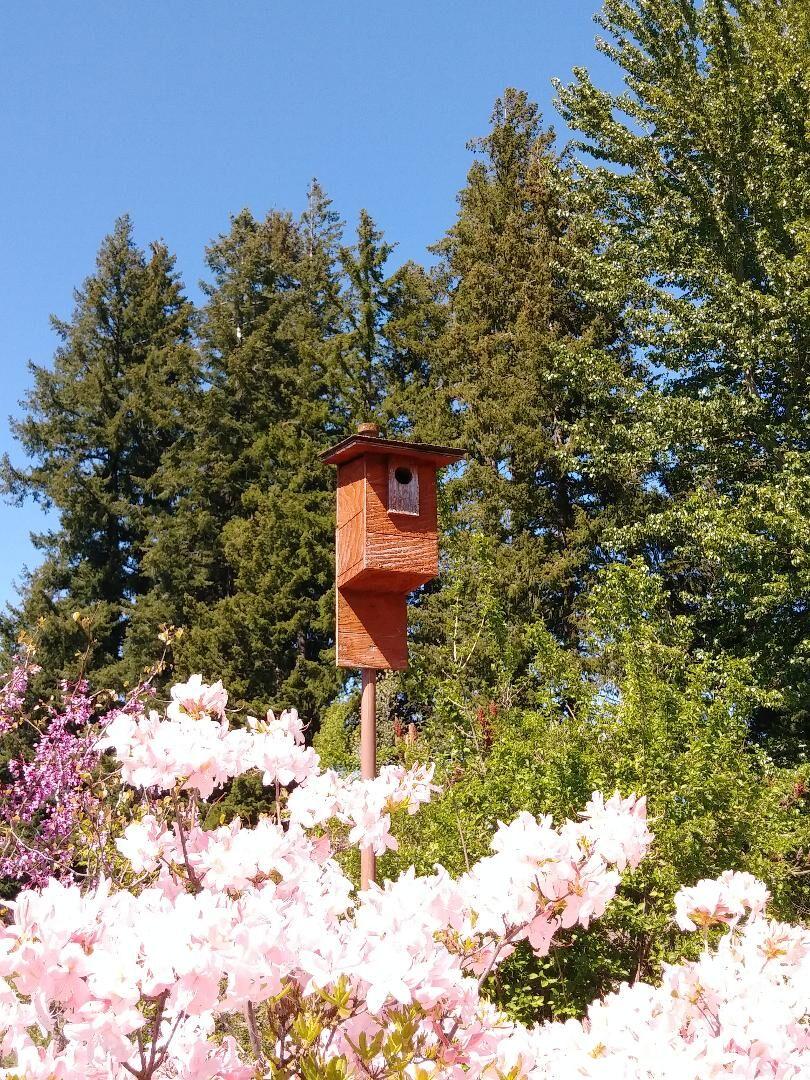 Bill Sturman is the current Master Gardener project leader and has worked hard to make this garden less maintenance burdensome, while ensuring that the community has a beautiful place to for all to enjoy.
Several local groups, including the Parkdale Garden Club, Parkdale Grange and Hood River County Extension Master Gardeners, have contributed time and money to the growth and maintenance of this lovely garden. There are benches, a picnic table and informational plaques to identify the various plants, all provided by these generous volunteer organizations.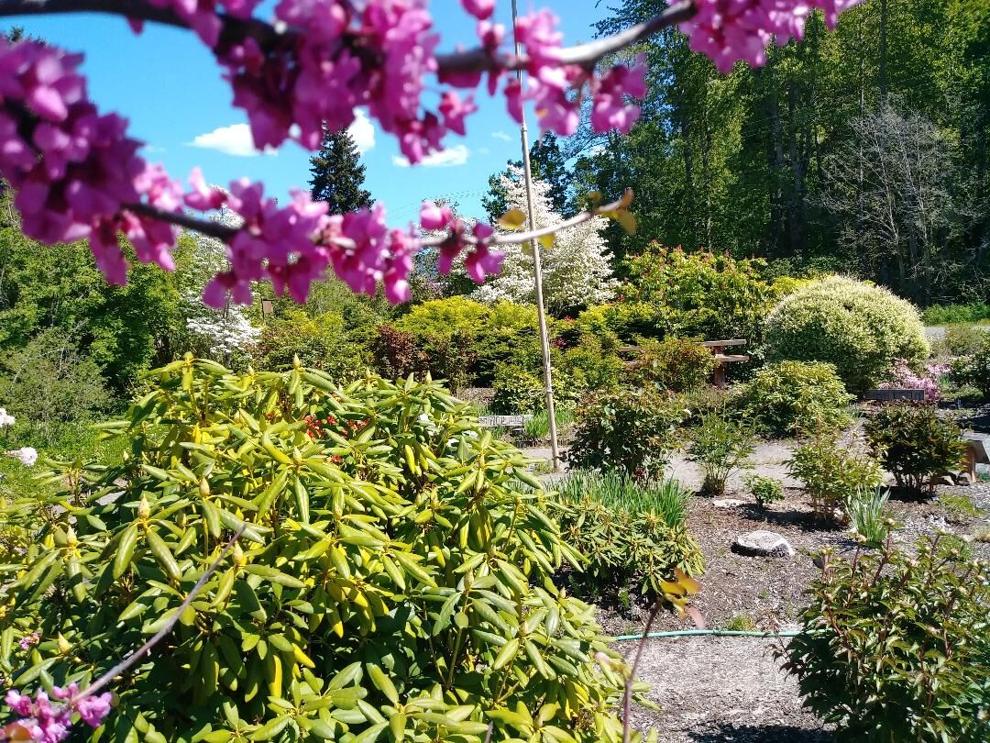 This garden is so much more than it appears to be in passing. I had no idea until recently, when I took the time to walk the paths and enjoy all the work that has gone into creating a space that feels so natural. You'll be surprised by the variety of flowers, green plants, succulents, shrubs and trees thriving here. It is no coincidence that there are areas blazing with color, cool shady spots or majestic waves of color as you meander through this gem of a park. So many hours have been spent here by so many local people, working to create a place where families and friends can gather whether to laugh, talk or just reflect — it's just a perfect place to immerse yourself in the beauty that nature has to offer. And if you take a moment to listen, you'll understand what the birds and bees have long known: That this is a place to return to, again and again.
If you have specific gardening or pest questions, you can submit them, online, to the OSU Hood River Extension, Columbia Gorge Master Gardener's virtual Plant Clinic at extension.oregonstate.edu/mg/hoodriver or by phone at 541-386-3343 ext.38259. Remember to provide detailed plant or pest problem information, as well as your preferred method of contact. Master Gardeners are a great, free resource for research-based information.