What will happen when you mail out a postcard, unsolicited, to the location shown on the card, once a week for a year? Who will write back?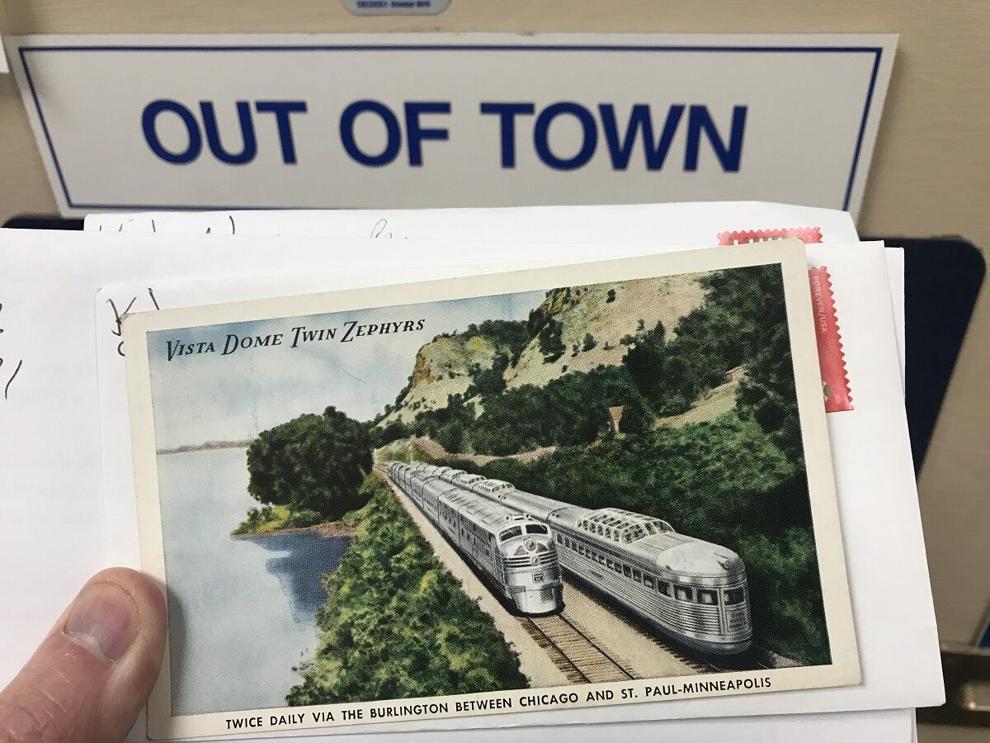 My father died in February 2020, and in his final weeks we huddled over his 80-year collection of about 1,000 postcards. He drew great pleasure from the images and messages I would read to him. Young Donald Rea began his collection in the 1930s as an adolescent growing up near Aberdeen, Wash., one inspired by the travels of his aunts Laura and Helen, who sent him hundreds.
His numerous cards mailed during his Navy service included the one where he wrote to ask his mother's blessing on his baptism in a N. Datoka church. Nearly 10 years later, fond postcards from Montana to his bride-to-be, my mother Elizabeth.
Dad would add to the box up until his final months of independent living, in late 2019. By early 2020, he was in the loving care of my brother and his partner near Lebanon and, as his needs became total and conversation more difficult, the cards were a way to communicate before he died on Feb. 5, 2020. The cards provided Dad a treasured touchstone to his family, his travels, and his Navy service, really to eight decades of his 94 years of life. We sat at Brent and Pam's table for hours, Dad touching my arm every 10 cards or so — I did not want to wear him out — and saying, "More, please." And we would read 10 more. His mental focus was always there, and I could read in his eyes the many connections he felt to the photos and messages.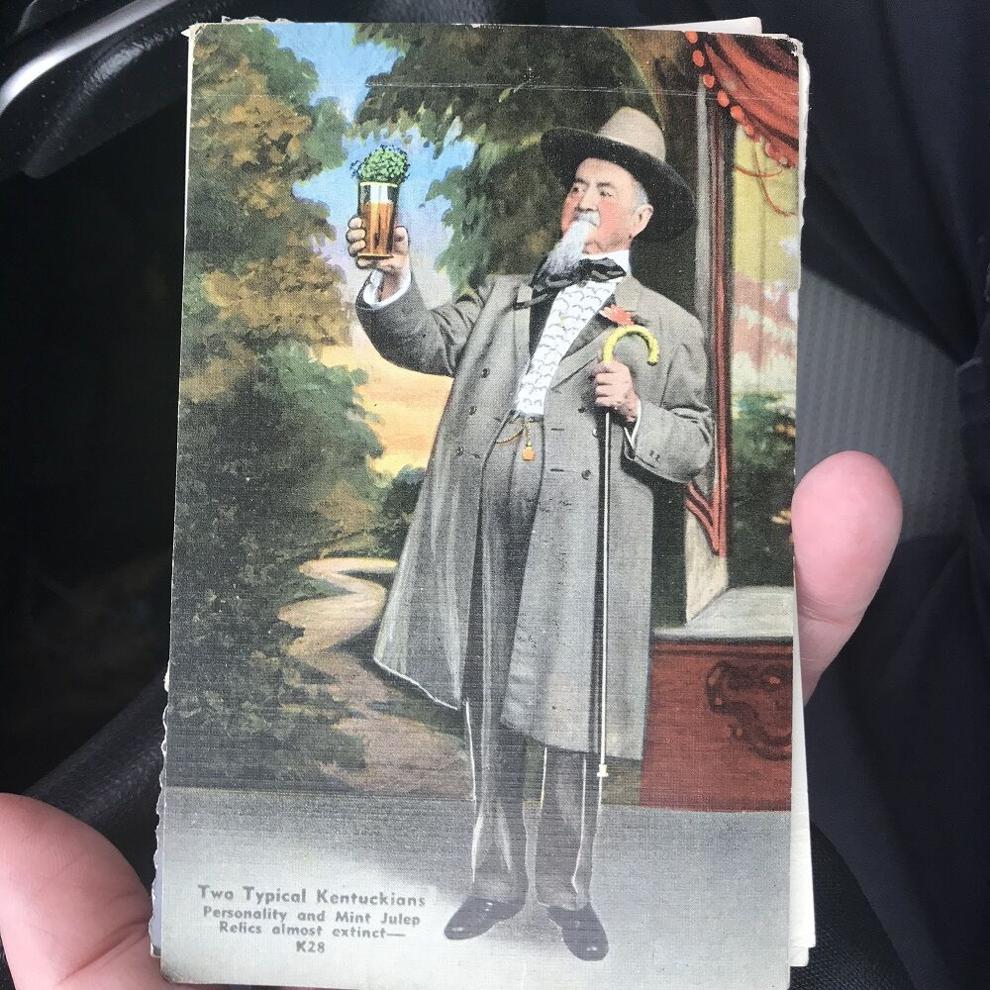 I had the distinct and humbling sense that the cards I chose would stir his last memories.
I had decided to give his collection a new vitality, starting Jan. 1, 2020, by doing something unusual: Sending unused ones to the locations shown on the cards. Dad's collection included several hundred that were never written upon or mailed. (No postcard is "blank.") I chose a range of 52 and started to mail them, with a request for a reply in kind. They ranged from Piccadilly Circus in London to a bed-and-breakfast less than 20 miles from Hood River. In all cases, I explained that it was an old card from my late father's collection and asked for a current card from their location.
Last week I received a reply to a card from about a year ago, to the Old Customhouse in Monterey, Calif.
Responses came slowly and sparsely though the one mailed Jan. 1 received a reply on Jan. 10, from the Manager of Don-Cesar Hotel, St. Petersburg. The reply read: "Happy New Year. Best Regards, the Team at Don-Cesar."
I was also able to tell Dad about the Don-Cesar reply, and that I had sent a card to the visitors center in Twin Falls, Idaho — Dad was born in nearby Pocatello — and we looked at a variety of his Idaho cards. Dad was a lifelong westerner, and the collection contains many cards from Oregon, Washington, Montana, Idaho, Arizona and California, as well as hundreds from Florida and Chicago, courtesy of aunts Laura and Helen and their friends, and other relatives. A large number of Dad's cards are dated in the mid-1930s, suggesting that folks had more means to travel, as America started to emerge from the Depression. I wish I had learned more about his peripatetic aunts, to whom he was fairly close.
Dad picked up the postcard bug and gathered them from all over, with dozens inscribed, "Here's one for your collection." I got the bug from him, and have several hundred of my own, and told him I would like to have his collection. When my brothers and I met to go through Dad's belongings, I told them the only thing I absolutely wanted was those postcards.
Twin Falls replied in March, with two cards and a kind note.
The last card I sent was on Dec. 28, a picture of a Twin Dome Zephyr train somewhere between Minneapolis and Chicago, to the Burlington Route Historical Society in LaGrange, Ill.
Using the month of January as a kind of grace period for those late-2020 cards, it looks like the total number of replies comes to rest at 15 out of 52 — better than one in four, I am honored to say. In January I heard from Niagara Caves, Minn., and the Kansas City Recreation Department, custodians of the George Washington Monument.
The rest of the responses (italics mine):
Hotel del Coronado — "Greetings from Sunny San Diego!"; Northwest Grain Growers, Walla Walla; Medicine Bow National Forest, Wyo.; Portland Rose Festival (a 2014 festival poster the 100th anniversary); Death Valley National Park — "I hope this one can be added to your father's collection. Regards;" Twin Falls Visitor Center — "Thanks for your historic postcard; Here's a modern one of the Shoshone Falls … just down river from the Twin Falls one you sent …" Shawn Barigar, Twin Falls Area Chamber of Commerce; Theodore Roosevelt National Monument — "Hello Kirby! Thank you for the awesome postcard from your late father's collection. We will definitely cherish it! Here is the best current equivalent we have in our park gift shop;" Waterton Lakes National Park; Leavenworth Visitor Center — "Hello! How wonderful to receive your postcard! Here is a current one from Leavenworth. Auf Wiedersehn!" Signed, Earnest; Zion National Park.
Two cards came back No Such Address. As to the other 36 cards, I have little doubt that some people either did not know what to make of this unexpected mail — and did not care. Others in the silent group were either unequipped to respond: No staff, no time, no postcards.