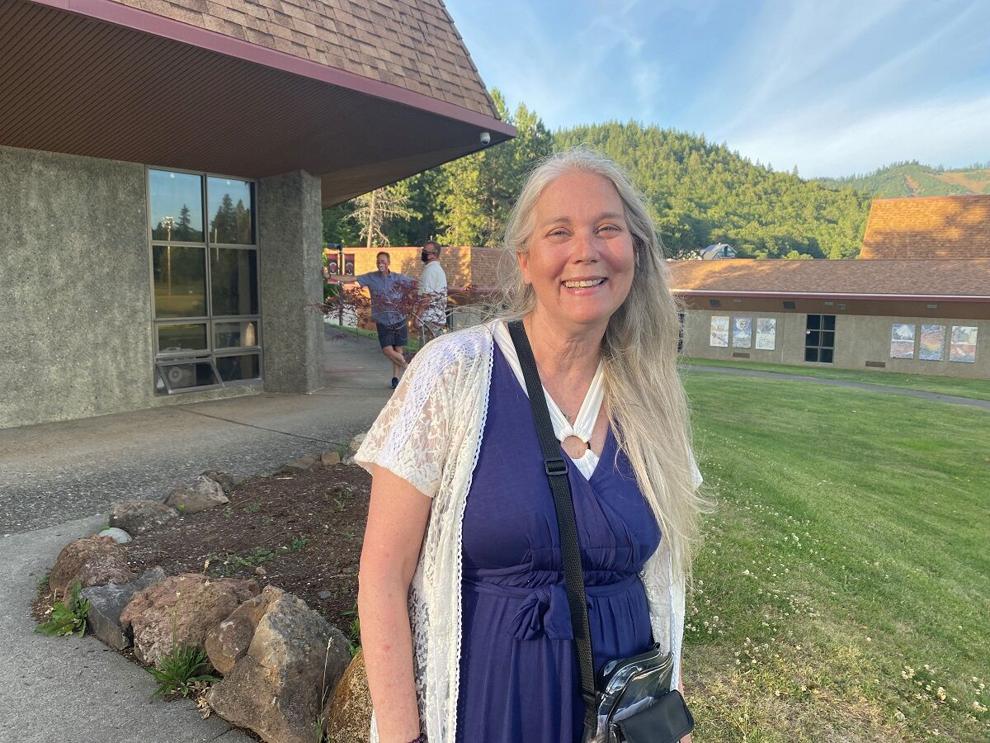 WHITE SALMON — It's all come full circle for Gabrielle Gilbert.
After advocating locally for years to see policy changes implemented in the White Salmon Valley School District that would address students' social and emotional learning needs, Gilbert's overall goal for taking the policy statewide culminated in a state bill signed into law by Gov. Jay Inslee last year that will take effect by the beginning of the 2021-22 school year.
According to the Washington Office of Superintendent of Public Instruction, Social and Emotional Learning (SEL) is "broadly understood as a process through which individuals build awareness and skills in managing emotions, setting goals, establishing relationships, and making responsible decisions that support success in school and in life."
"When we think of educating the whole child, their social and emotional development must be considered as a part of overall instruction," OSPI says on their website introduction to SEL.
After success in seeing policy approved that would address Social and Emotional Learning at the school district, Gilbert took it and set a goal for it to passed as a statewide policy.
Gilbert, along with the support of People For People educator Katrina Bretsch, gained the sponsorship of District 14 Rep. Chris Corry, and a state bill was born. Through many calls and hours spent reaching out to different professionals and state officials, the activists were able to get their bill on the 2020 legislative agenda and see it passed through committees and the legislature. They learned that Inslee signed the bill into law last March.
The state law directs WSSDA — the Washington State School Director's Association — to establish a model policy for local school districts to follow and incorporate. The newly approved district policy establishes a framework aligned with the SEL standards and benchmarks developed by a statewide committee, which helps guide local school districts to develop research-supported action plans.
The law enacted last year goes into effect by the beginning of the 2021-22 school year. Last week, the bill-turned-state-law became official school district policy after the board unanimously approved the changes.
With the White Salmon Valley School District, the policy provides a framework of planning and preparation, evaluation, action planning, and implementation for the district to follow in its efforts to achieve its goal, laid out in the policy, which aims to "support and promote school and school district action plans that create, maintain, and nurture physically, emotionally, and intellectually safe, respectful, and positive school and classroom environments that foster equitable, ethical, social, emotional, and academic education for all students."
The White Salmon Valley School District also hired a part-time social and emotional learning teacher for this upcoming school year.
"When schools address the whole child, they ensure every student enters a learning environment that is physically and emotionally safe for all, are engaged in learning and connected to the school and community, and have personalized learning that is supported by qualified, caring adults in preparation for success post-graduation. A positive and safe school climate positively affects academic, behavioral, and social-emotional outcomes for all students," said Dr. Sean McGeeney, new Superintendent of the White Salmon Valley School District. "I am looking forward to the opportunity to partner with WSVSD educators to integrate social-emotional learning practices into our instruction and multi-tiered systems of support."
For five years, Gilbert fought for the establishment of a policy that enforces the creation of an inclusive environment for students. She recalled telling the board, "I'm coming for your culture."
She said she was spurred to act after her son felt the classroom climate was doing more harm than good. While he would make disciplinary mistakes, Gilbert said the treatment he would receive — all the classroom timeouts and detentions, for example — did not meet the severity of the offense.
Gilbert said her son has ADHD, or Attention Deficit Hyperactive Disorder, and that the standard mode of discipline was not creating an environment where her son felt productive or accepted at school. So she lobbied the school district to come up with ways to make the environment feel more inclusive.
Unsuccessful for the first four years of her push to see changes at the district, she eventually found allies, both tacitly and explicitly, in Superintendent Jerry Lewis and Bretsch.
With Gilbert's headstrong attitude and Bretsch's background knowledge on best practices in education and trauma-informed approaches to leading a classroom, the pair made an unstoppable force for change. So when the school board approved a local policy for exploring SEL, Gilbert was inspired to take the policy further.
"For me, one of the biggest things is highlighting people poorly treated" in the school system, Gilbert said.
With the statewide policy, she found allies in SEL advocate Sarah Butcher and WSSDA Director Tim Garchow, who supported Gilbert and Bretsch by talking solutions out with them.
While there were challenges in the legislative process — at one point the bill was taken off the committee agenda until Gilbert herself called up the committee chair and asked for a "New York Minute" to state her case (the two were both New York transplants to Washington) — the bill passed with near unanimous support in the House of Representatives and then through the Senate with less support. But soon enough, Inslee had signed the bill into law.
Out of around 3,000 bills submitted for consideration, 389 became law "and we were one of them," Gilbert said. "It's universe magic."
Now, she said, "I'm very pleased" with the changes made at the state level.
"It's changing a culture that's persisted for generations," Gilbert said.
Gilbert also noted that she wants parents to understand that they do have the power to lobby for changes at the school districts their children attend. "Parents have the power to go to their board and request changes," she said.
With the introduction of a student board representative coming soon to the White Salmon Valley School District, Gilbert said things are finally changing for the betterment of the students, who may now feel more empowered to request changes and speak up for their peers and their livelihood in school.