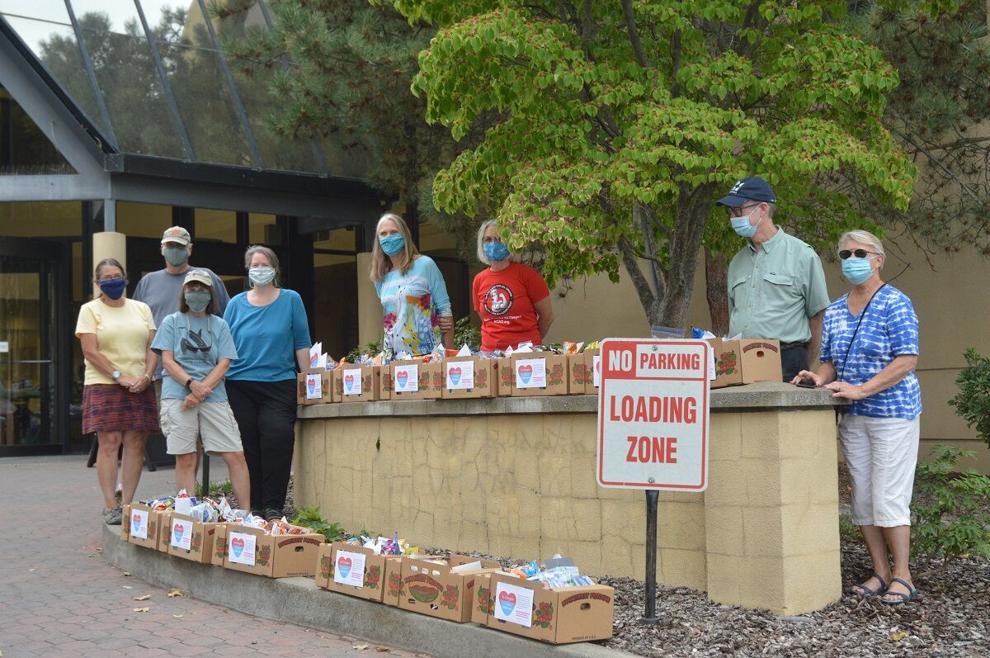 As part of the state-wide "We Care" movement, a group of The Dalles locals took 12 boxes full of snacks and other treats to Mid-Columbia Medical Center as a 'thank you' to medical professionals working through the COVID-19 pandemic.
Debi Ferrer, the primary organizer of the event, said they felt it was the least they could do to let healthcare workers know they're appreciated.
"This COVID has been hard for everyone," Ferrer said. "But we feel like it's probably been hardest for some of our frontline workers. Especially now that hospitals are full to capacity here, it has just got to be disheartening for them and discouraging for them … and we just wanted to do something to cheer them up."
The movement started in Jackson County, Ferrer said, when a group of do-gooders decided to put together care packages to thank healthcare workers. They then "shared their recipe" and it began to spread throughout the state, she said.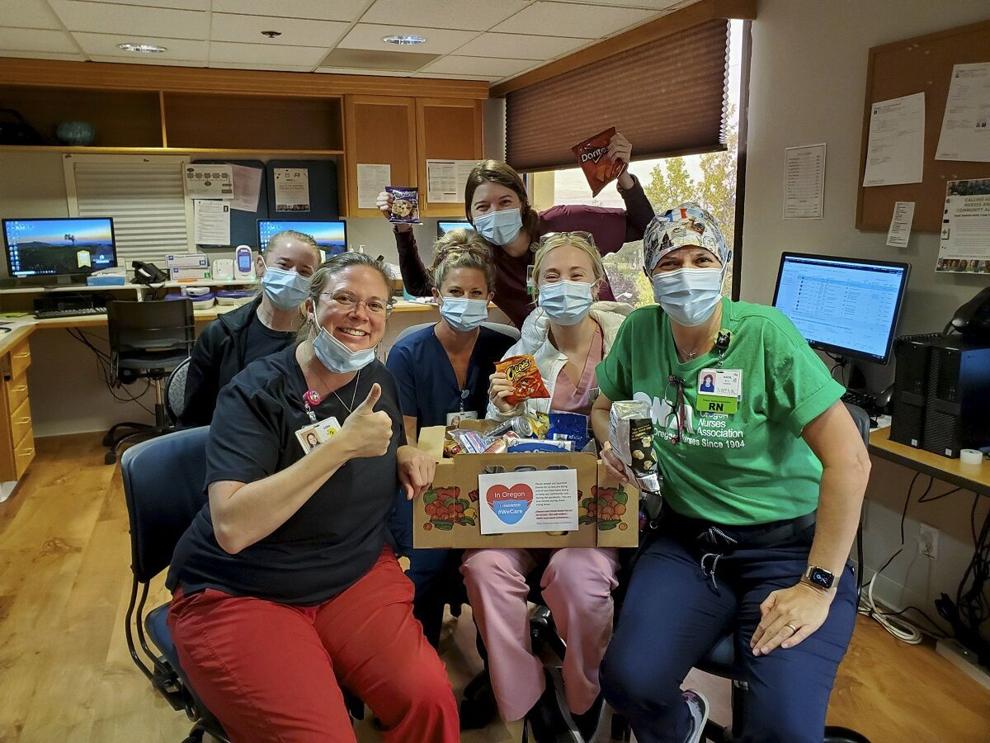 Ferrer found out about the movement around a week ago, she said, and started organizing the event from there. Members from Protect Oregon's Progress, Indivisible Columbia Gorge and Columbia Gorge Women's Action Network were all involved, according to an informational flyer handed out by Ferrer.
Ferrer said she couldn't have done it alone. She said everyone involved made a difference and that, in particular, community member Tim Schechtel had a huge hand in helping and did most of the shopping. Various community members also contributed to the boxes, and some even wrote cards of encouragement.
The group brought their boxes to the hospital doors at 4:30 p.m. on Friday, Sept. 3 to meet with their contact, oncology nurse Judy von Borstel. Borstel was excited to bring the gifts to the staff, saying, "I feel like Santa Claus."
Ferrer said they plan to do this again next week for the other MCMC clinics including the Celilo Cancer Center and the Women's Health Center. They also hope to do Water's Edge as well as One Community Health at some point in the future.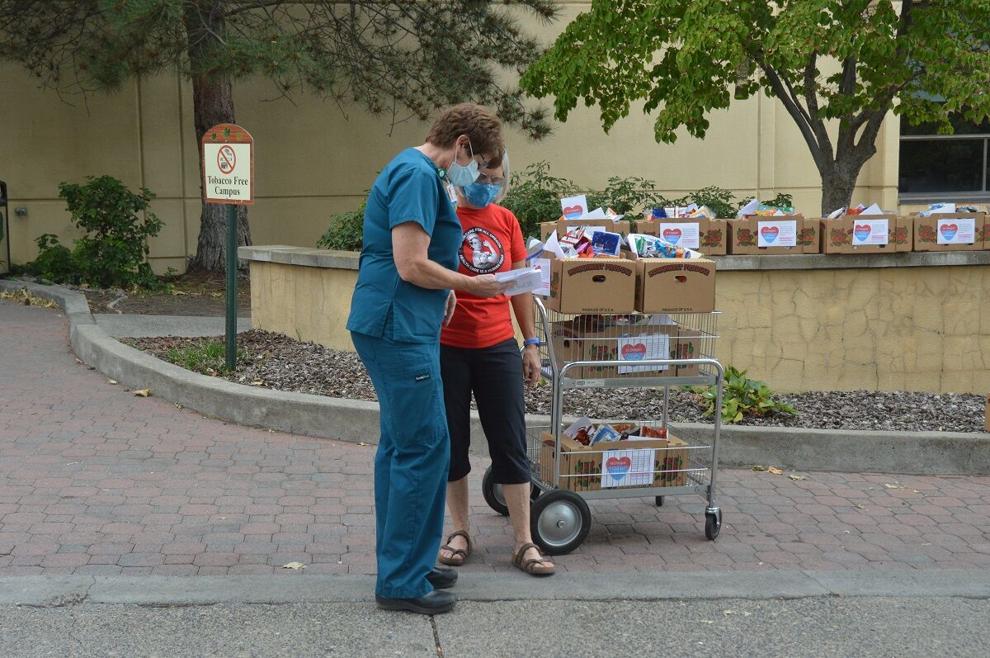 "We want to hit all of Wasco County," Ferrer said. "Everyone deserves to know their community cares."
Those interested in donating to Wasco County's We Care movement can drop off cards and donations at 900 W. 18th St. or visit gofund.me/677adb4e. For more information about the statewide movement or to get involved locally, visit coinoregon.com/wecare.
To contribute to the Hood River We Care program — which will cover local clinics as well as the hospital — use GoFundMe at gofund.me/cbe0173c or contact finneyfran66@gmail.com.
To donate wrapped goodies and hand-written thank you cards, use the same email address for further instructions.