A unique pop-up holiday cooperative is in place in Bingen, at 115 W. Steuben Ave.
Entrepreneur and dance instructor Sarah Mains and her sister, Lisa, invited more than 30 local artists to present their creations at The Bazaar, which opened in early December.
The previously-vacant commercial space is large enough that all the tables and booths are spread out. Shoppers, while required to masks, can enjoy adequate social distancing.
Hours are 10 a.m. to 6 p.m. Wednesday through Sunday, through Dec. 24; watch The Bazaar Facebook page for updates on hours. Mains said she is hoping to continue to operate the spacious room next year as a dance studio and community space.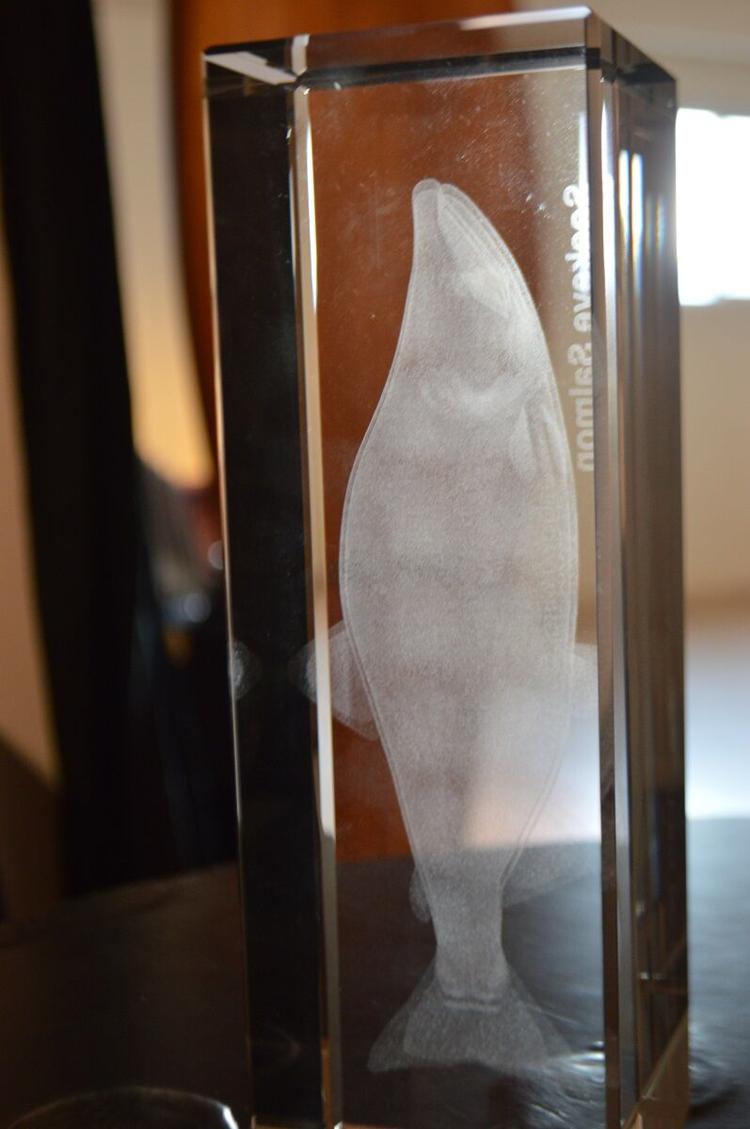 The Bazaar gives the artists — some new and some established — a collective place to sell their wares. Main said several had never shown in a gallery setting before and the opportunity motivated them to come up with new packaging and presentation materials. Select vendors are taking turns giving talks on their products or services, including a recent presentation by herbal tincture maker Heath Kowalewski.
These are the artists and crafters at The Bazaar:
Adam Hyde, Broad Fork Farm, compote tea and hand carved slingshots
Archer Mayo, sculpture
Calley Lovett, Scry Eye Photography, prints and ornaments
Chelan Harkin, Soul Fruit, beeswax candles
Chris Pate, wood-fired ceramics
Erik Tandberg Photography, artistic nudes
Genevieve Krause, watercolor and paper art
Heath Kowalewski, Scattered Seed herbals tinctures
Hannalies Bosman, small batch knits hats and scarfs
Inez Coppola, Embodied Spiri, essences, jewelry, prints
Jared Seay, Wild Domestics Pottery
Jazmin Roberts Kanso, Collective Homegoods and Apparel
Jen Goff, Takara Jewelry
Jennifer Wykstra, JW Gorge Flower Forager, wreaths
James Diem Ceramics
Joanna Matson, ZV Botanicals, CBD botanicals
Julie Yanko, Sacred Geometry, acrylic on wood
Kathryn Eagan, Behold Life Packs, handwoven backpacks
Kim Lindemyer, Divine Juju, jewelry and prints
Kristine Pollard, fiber art weavings
Kyla Feinberg, Zen Lotus Design Jewelry
La Laurrien, Culture Seed, pottery
Lorene Flaming, Distant Mountain, vintage kimonos
Madison Hayashi, leather jewelry, apparel, wallets
Magdalena Pink, acrylic
Pamela Larsen, Dragonfly Arts cards, prints
Rebecca Bashara, jewelry
Sam Bauc, Offbeat Abstractions, hand dyed tea towels, apparel
Sandra Sanchez, Palacios Wood Creations woodwork and design
Tiffany Meligan, Tea Lyn's Tea, candles, stocking stuffers
Sofia Ravens, Wild Goddess Wisdom prints, jewelry
William Myers, Culture Seed glass hangings
Wyld Lee, Wyld Lee Tarot Elixirs