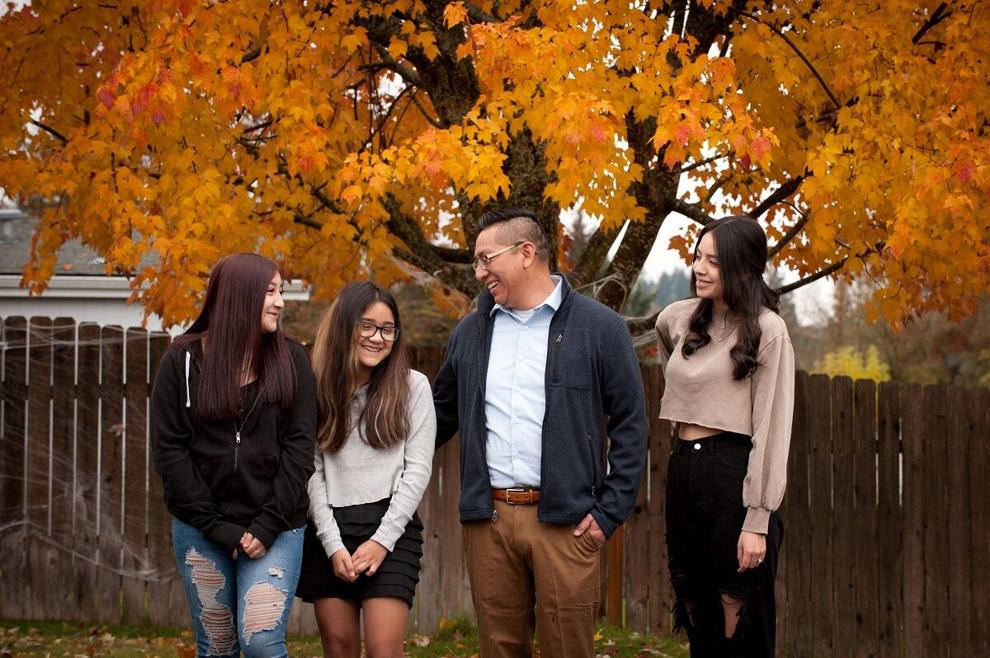 BINGEN — Making the world a better place for our children is a commonly held goal across different cultures. Juan Reyes, the eldest child of immigrant seasonal workers, works daily to give his three girls more opportunities than he had as a young boy.
Reyes chuckled that he always says, "I was made in Mexico!" His mother was pregnant with him when she and his father came permanently to the United States. He was born in Portland, and the family settled in Parkdale, living and working in the orchards.
He grew up in a very poor household living in a small cabin with no bathroom. They used a portable unit outside, and he bathed in a galvanized tub. It wasn't until fifth grade, when the family moved to The Dalles, that he knew what a functioning shower was.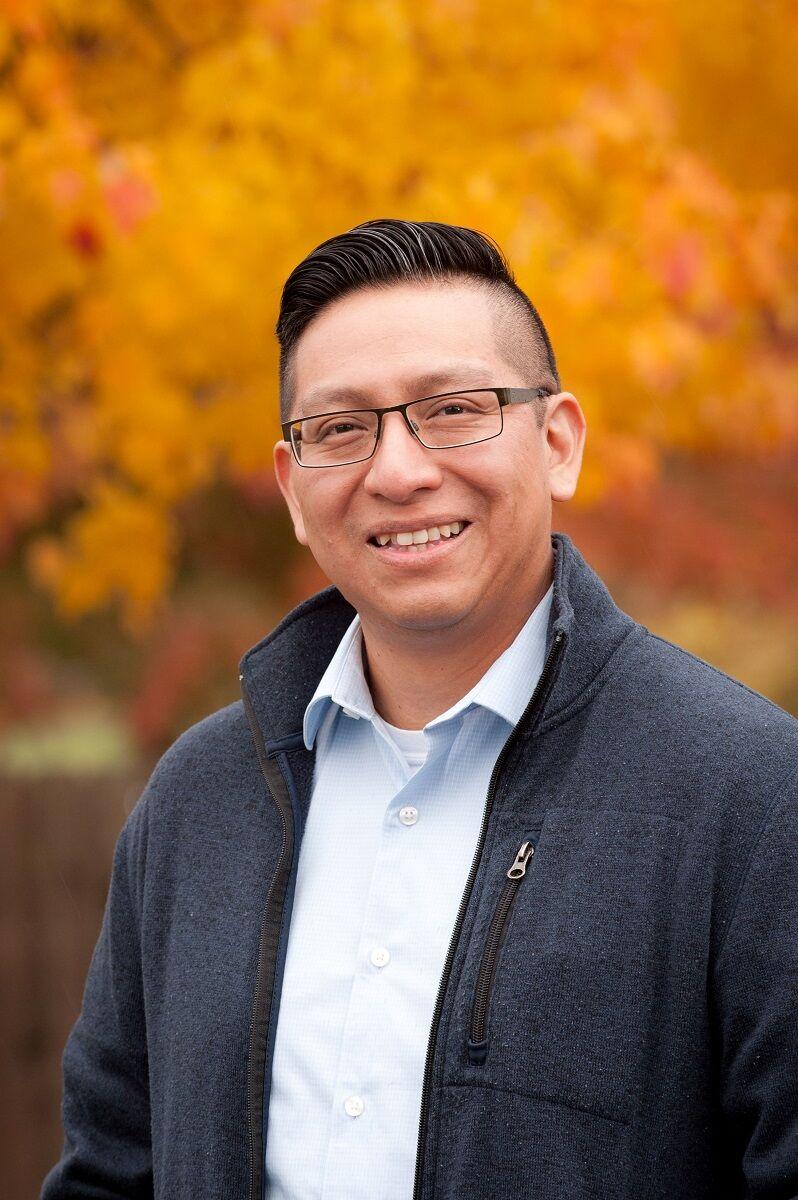 "Growing up, I knew that I didn't want to live like that once I could make my own money," he said. "When I had children, I wanted to provide them the things that I couldn't afford when I was a kid. That really defined my life in the sense of wanting to work really hard to provide for my family."
Reyes realized that he wasn't the only one struggling with those difficulties, and it guided his path toward serving others. He began volunteering in high school when his family returned to the Hood River area. His first experience was at the hospital, providing directions and offering to assist with translations. "It really helped me find what I wanted to do, in the sense of community service," he said.
Looking back, Reyes says he didn't realize at the time how this experience would shape his life. He now serves at Hood River Valley High School as a prevention and graduation coach, works for Washington Gorge Action Programs (WAGAP) as the LatinX Community Outreach Coordinator, and teaches a GED course for adult Spanish-speaking students.
His girls have been involved with his work and community service every step of the way. When Juan and his wife divorced in 2013, he was volunteering with Radio Tierra, a regional radio station dedicated to providing music, news, information, and programming focused on broadcasting in Spanish to the bi-state community. This turned out to be an opportunity for the girls to work with their dad and each host their own show.
Stephanie, the oldest, led "Steph Tales," similar to the PBS program "Reading Rainbow." She would read children's stories in Spanish while her dad created background effects.
Alexa, the middle daughter, wanted to help listeners learn more English, which led to "La Maestra Alexa," where she picked five words to translate and interpret them to use in a phrase for the Spanish-speaking audience.
Allison, the youngest, created a show, "All Is Science," because she loved to share tidbits of her curiosity about the world around her.
Reyes' connection to Radio Tierra deepened as he served as the board president for two years, helped to run production doing PSAs, production, and programming, and for a while hosted his show featuring artists and their music. All the time, he was learning the power of communication.
In 2017, when the Eagle Creek Fire ravaged the National Forest in the Gorge, Reyes worked for Hood River County as an appraiser and continued to volunteer for Radio Tierra. When the county recognized his experience with the radio station, he was asked to help.
The information wasn't going out in Spanish, or if it was, there was a delay. He then communicated often with Barb Ayers, then emergency manager. They were able to work together to get messages out, but there was no formal process, which was always an issue and a concern for him.
"There needed to be something in place to guarantee this information go out and be distributed in a way that was effective and timely," Reyes said. He noted several talented bilingual employees were working for the county that could interpret information. He suggested that the county dedicate some of its employees' time to helping with translations.
What came of that idea was the Migrant Seasonal Task Force, a partnership of various regional organizations in Oregon and Washington. When COVID-19 hit, the task force helped ensure information was getting out to migrant and seasonal workers about vaccinations, resources, closures, and other information necessary to be safe during the pandemic.
During all of this work and volunteering, Reyes was happy to involve his daughters whenever possible but felt a bit guilty if he had meetings and they had to sit and listen. He didn't have as much time with them for fun activities but realized they learned about hard work and dedication from him. He tried to involve them whenever possible.
Although things were a bit chaotic as he balanced responsibilities, including the GED course in the evenings, his girls encouraged him to continue the program. When it was in person, the girls helped in any way, including teaching, watching kids while their parents studied, or arranging the snacks. "One of the biggest joys for me in doing these things is having them participate," Reyes said.
As Reyes continues to model the path of community service for his daughters, he keeps working on new projects with organizations like WAGAP that support the Hispanic community. He hopes to launch a new radio show soon that focuses on telling stories of the fantastic work community members are doing that often goes unrecognized.
"I love sharing my story, in the sense that I'm hoping if I share my story, it might help somebody," Reyes said. "I've lived and experienced a lot of things that my GED students have lived. I've grown up in the orchards, working in the orchards. I've been fortunate enough to have amazing people in my life that have steered me in a way that I'm able to do these things for the community."
In the end, Reyes says it is all about giving his children an opportunity to change the world.