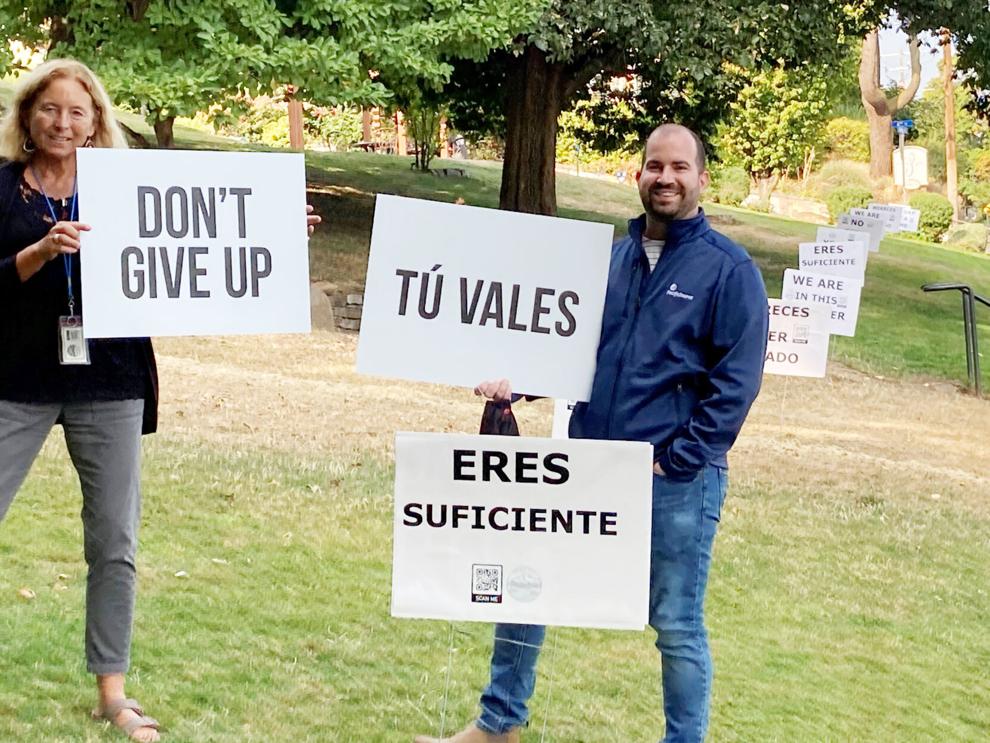 September is Suicide Prevention Awareness month. In a collaboration between Gorge Wellness Alliance, Survivors of Suicide Loss Support group, Hood River Valley High School, Columbia Gorge Community College, Hood River County Library and Hood River County Prevention Department, signs of hope have been scattered around Hood River County with messages of encouragement in Spanish and English.
"We want people to know that there are resources available to help during times of emotional distress," said Belinda Ballah, director, Hood River County Prevention Department. "We also are working towards destigmatizing mental health issues and changing the way suicide is talked about."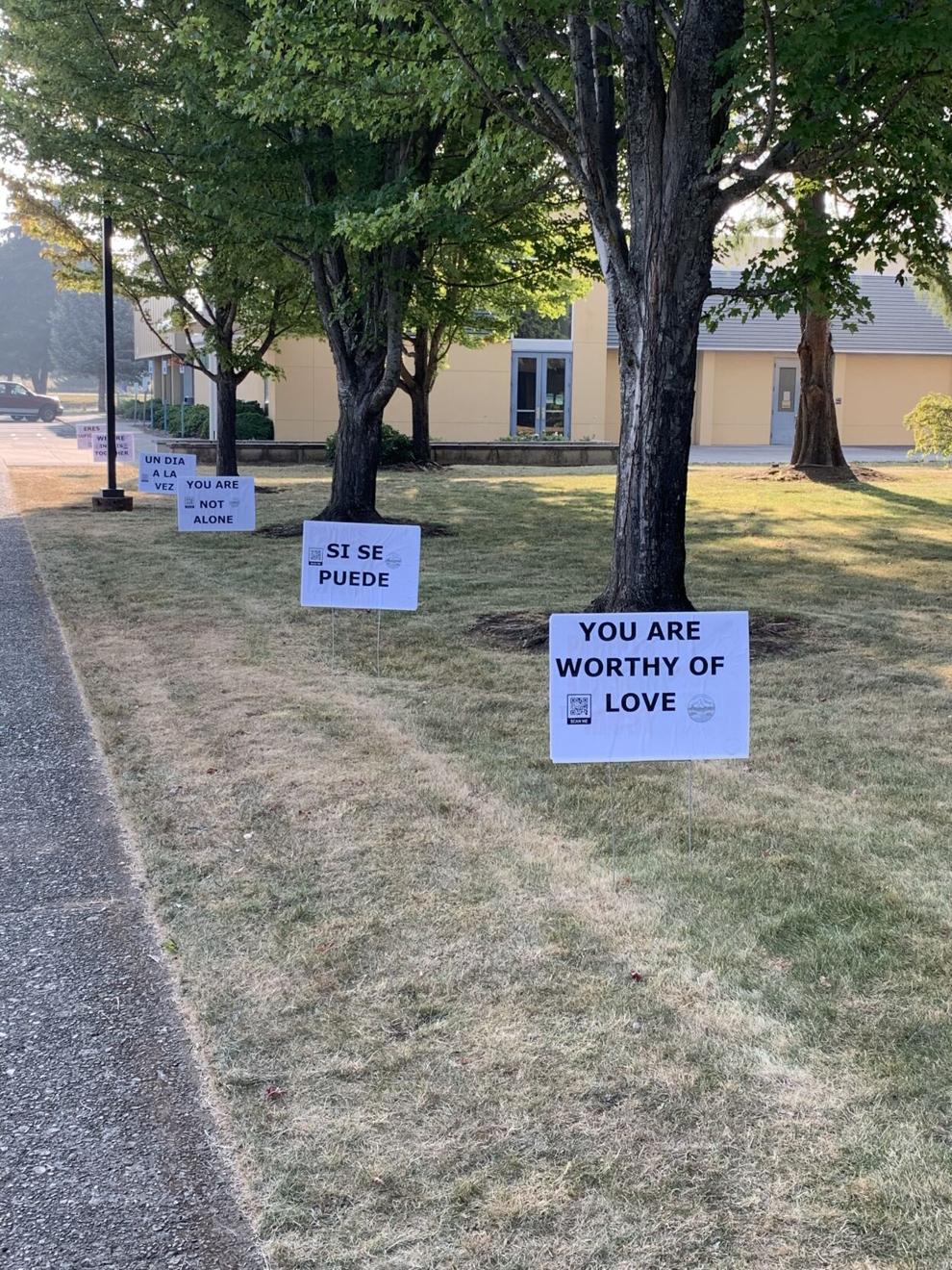 Hood River County Prevention Department offers "Question, Persuade and Refer" (QPR) trainings that empower participants to ask the hard questions around suicide, persuade a person to seek help and refer them to professionals, Ballah said.
Additionally, Survivors of Suicide Loss Support group meets on the second Tuesday of each month from 5:30-6:30 p.m.
"This confidential group is a great source of encouragement to those who have lost some-one to suicide," she said.
In January 2021, the Gorge Wellness Alliance expanded their focus to include suicide prevention, intervention and postvention efforts across the lifespan for the Columbia Gorge community. For more information or to join their general member meetings, contact co-leaders Cheryl Cohen, Cheryl.cohen@pacificsource.com, or Judy Villalobos, jvillalobos@onecommunityhealth.org.