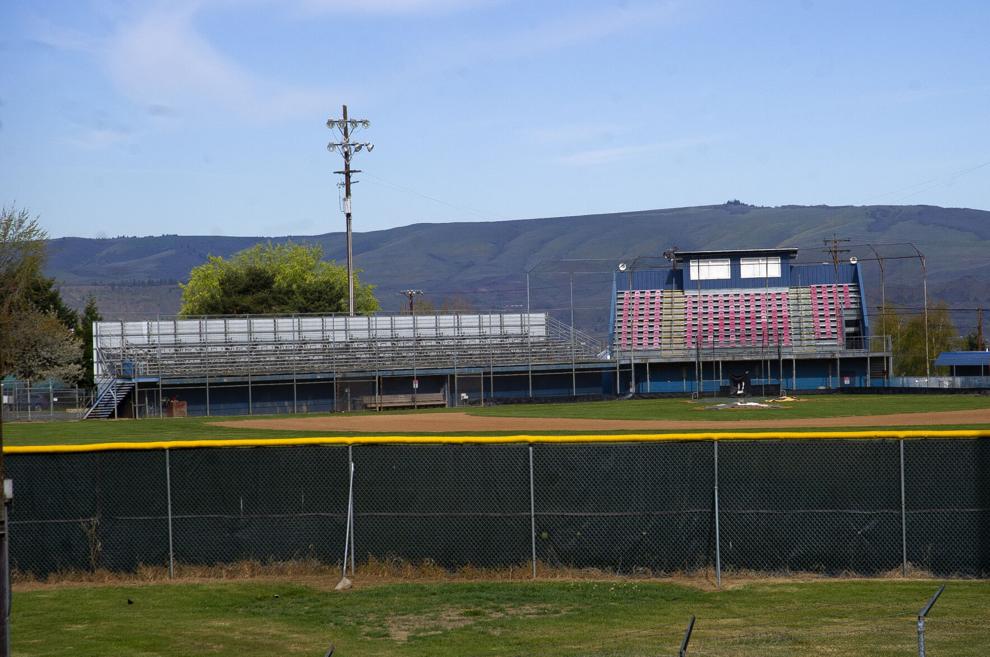 Nothing says American Legion baseball like five-game win streaks amid 17-game road trips. The Columbia Gorge Hustlers are in the midst of the latter and experienced the former the past two weeks.
The Hustlers will play a home game at Quinton Street on Monday for the first time in 21 days. The July 12 doubleheader against Gladstone begins at 5 p.m. The Hustlers have back-to-back doubleheaders this weekend in Eugene.
The long road trip took the Hustlers to Pendleton, Yakima, Spokane (for a heat-wave delayed wood bat tourney), back to Pendleton and finally Eugene. A highlight of the trip came early at a tournament in Pendleton, where the Hustlers went 5-0 to improve their record to 12-4. The Gorge-based team won five games in three days.
Their June 25 tourney opener, a come-from-behind 3-2 win over Walla Walla, set up the Hustlers for a back-to-back against La Grande, which they also won, 6-4.
Leading the way in the Walla Walla contest was left-handed pitcher Isaac Anthony, who threw a one-hitter for eight innings. Anthony scattered four walks and struck out eight before giving way in the ninth to Wade Fields, who earned the save. Offensively, Ben Schanno and Braden Schwartz had three hits apiece and teammate Hunter Hough added two, one of them a triple.
Against La Grande, the Hustlers scored five runs in the second inning to take control early. Fields and Schwartz each had two hits and Fields was the winning pitcher, throwing the first three innings.
The Hustlers never trailed in their first game June 26 — against the host team, Hodgen Distributing. Schwartz (three hits), Hough (two hits) and Diego Gonzalez (two hits) helped pace the Hustlers to a 5-0 lead en route to the 7-4 win. The Hustlers took advantage of their team speed, swiping seven bases, including three by Schanno and two from Gonzalez.
The Hustlers unleashed a 14-hit attack against Frye AA in its second game June 26, a 13-6 win. Austin Neal had two of those hits and knocked in two runs for the Gorge team.
The win sent the Hustlers into the championship game June 27 and a rematch against Walla Walla. The Hustlers broke away from a 1-1 tie with five runs in the bottom of the second inning to take control of the eventual 9-1 victory. Riley Brock scattered three hits over seven innings to earn the pitching win. Offensively, Fields had two hits, Gabe Petroff scored twice, and Gonzalez and Hough knocked in two runs apiece.