When the COVID-19 pandemic hit and classes were suddenly online, a lot of teachers found themselves thrust into different roles. Though many just went from teaching their subject in-person to teaching it in an online format, Jen Hart found herself teaching a new subject entirely.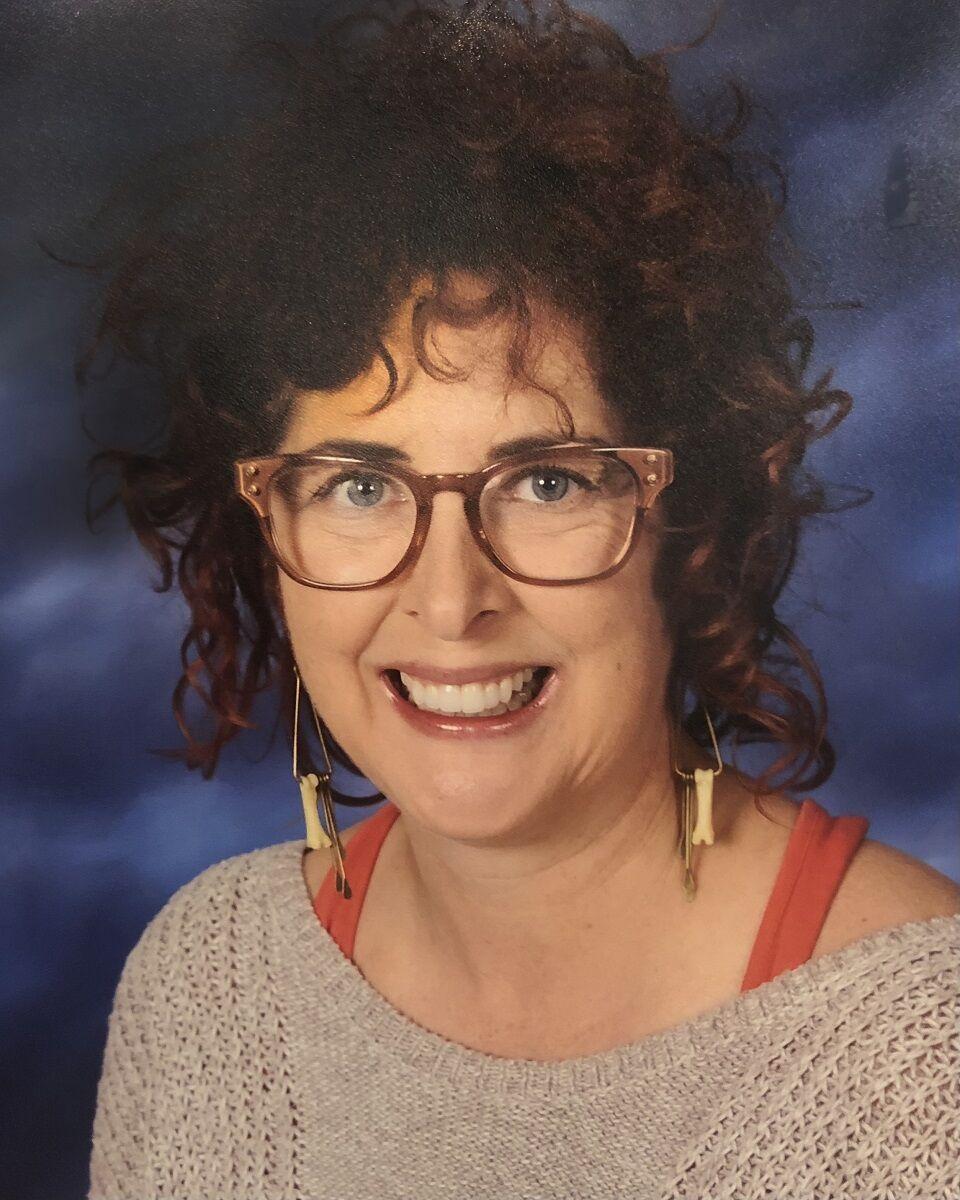 Hart, a Spanish teacher at Wy'east Middle School, was caught in the shuffle of online schooling, where the school was moving different faculty around to make things worse. For Hart, this meant teaching P.E. And not just that, but teaching it in an online format.
Though the switch from Spanish to P.E. seems like an odd one, it did make sense in some ways, Hart said.
"I'm interested in sports nutrition and physical fitness. That's one of my hobbies or passions outside of school," she said. "And nutrition is a big area of interest for me. So I had a background for sure, which I think is one of the reasons that my principal pitched that to me. I think she thought that was probably a good fit and it was a really good fit. It's not an area I was uncomfortable in, it's just that I don't have a college education in it."
Hart said she was a little uncertain going in, but she was lucky to be partnered with another teacher, Ashlie Sorestad, who does regularly teach P.E. and health. Hart said she and Sorestad got along really well and were able to do great things with the class.
Hart and Sorestad didn't really know each other going into the semester, but it was great to build a relationship with someone she otherwise wouldn't have, Hart said. Despite Hart having worked at Wy'east Middle School for 16 years and Sorestad having worked there for close to 10, they had never really crossed paths that often.
"Teaching is a fairly individual profession in a lot of ways," she said. "You're pretty isolated in your classroom, you don't get out much and see your colleagues. So to be paired up with somebody who I didn't know very well at all … it was really cool."
Because P.E. is normally a class that depends heavily on being in-person, Hart said she and Sorestead had to adapt. Their biggest goal was to engage with the kids, even with a drastic change in format.
Their class was primarily health-curriculum-based, Hart said. They taught half of the class online, which was the health piece, in which they focused on social-emotional learning. The other half, students would have movement assignments to do.
With Hart's background as a Spanish teacher, they also created all of the social-emotional content in Spanish as well, which wasn't something that had been available before.
Now that everything is back in person for the 2021-2022 school year, Hart is back to teaching Spanish full time. She takes a different approach than a traditional Spanish teacher: Her classroom is deskless. This is so the focus is on communication and actually understanding the language, rather than just memorizing different series of words.
Hart said that she tries to focus on communicative input, so that students can make meaning out of listening to Spanish without having to know every little word.
"Rather than, you know, giving them a list of vocabulary or things to memorize, it's more like trying to get them to forget they're listening to Spanish," Hart said. "I think that's where the research comes from, it's based on studying how humans learn language in the beginning, as babies … It's all listening and watching, figuring out what people are saying."
She goes slow and makes sure to add lots of repetition, Hart said, and she's always impressed with how quickly students are able to learn. However, this year has required a little extra patience and flexibility, because students are still relearning things they may have forgotten throughout the last school year.
"I have had days and particular classes where I've had to put content and learning on hold, just because whatever isn't going the way it should have. Just because everything's different at school now," she said. "And so when there's a little shake up, and it's not going the way I planned, I just fall back on making sure that I'm making a connection, making sure that every kid feels seen."
Hart said she always wants kids to know that she's glad they're there. Most of the time she said you can tell the kids are too, though they sometimes have hard days where they'll miss parts of online school.
"You hear a lot 'I don't want to be here … I want to sleep in like we could last year," Hart said. "And so I try to commiserate with them and go 'Yeah, that was cool. But it's really cool to be here too. And I'm glad to be getting to know you.'"