I grew up in a small farm town in the Salinas Valley, and my horizons felt claustrophobic. 
My granny noticed the ways my personality lightened up when I would dance. She paid for dance lessons and through tap, ballet, acrobatics and even hula dances in plastic "grass skirts," my world changed.  
By virtue of this newfound inspiration, I started acting in local musical theatre productions. During a rehearsal break, I heard a rhythmic pounding coming from the bar adjacent to the theater. I was too young to enter, so I sat by the door, mesmerized, and lost track of time. I didn't know it then, but I had just discovered flamenco!  
I had to know more about this dance that was so much like theater. I had been tap dancing, smiling for the audience, skimming the surface. Now I was exposed to a dance that was theater and poetry combined. I became obsessed with finding a way to learn how to dance flamenco. It was the antidote to the feeling of shallowness I had with tapping. I was drawn to join with the dancers and to be one of them, stomping into the very earth with the dust rising around me. 
I have heard that art saves lives, and I believe that to be true. As an elder now, my definition of what art is has changed. I now believe that life is art. 
I was born with the heart of a dancer, but I didn't know it until I was led to follow a path that appeared ill suited. Yet it was the opening to a life that continues to inspire. By following what I loved, I found a world that suited me.  
I became the lead dancer for The José Greco Company. My favorite costume among the many beautifully layered ruffles and embroidered shawls was the bata de cola, which means literally the dress with a tail. It was a form-fitting bodice with a long trail of ruffles that the dancer manipulates to create the grace of ocean waves, lifting and gently cascading down again as she moves across the stage. The dress was very heavy, but appeared to be as light as air. 
Having lived as an only child in a small farm town in California, I now found myself part of a family that I felt I belonged in. Living with the company, cooking together, and gathering in the late nights after performances in hotel rooms — this was where I felt most at home. With lentils cooking on a hot plate, red wine opened, mothers holding their babies and singing gypsy lullabies to them as those of us gathered began clapping the rhythms of palmas, the atmosphere felt like the "dance of life" itself.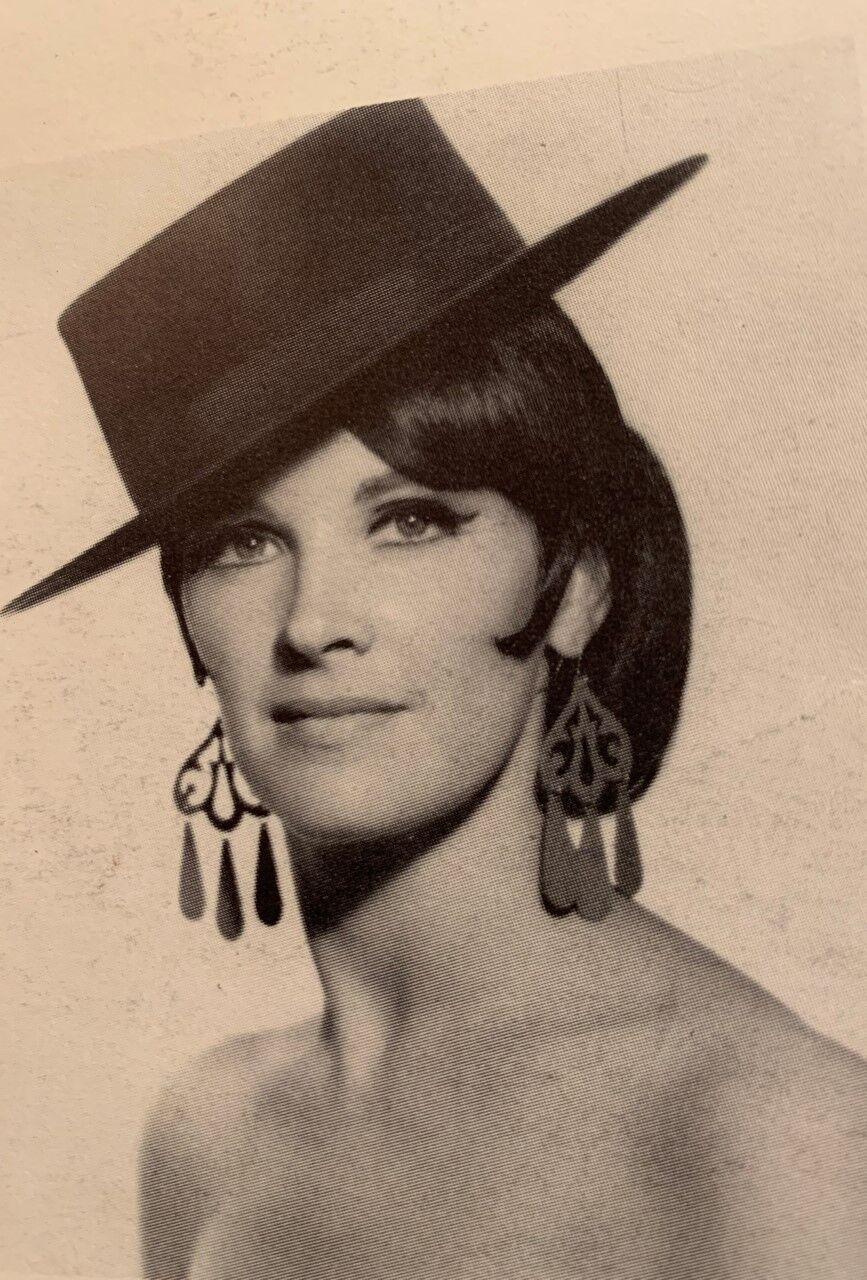 I no longer dance on stages. I dance in my home and in the woods, I dance on mountainsides where no one sees, but where I feel the beauty of movement done not for effect but movement rising out of merging with life itself. 
Dance is my currency. I have taught tai chi moves to the infirm, and I have witnessed the benefits they receive by gentle movements. I was a dance instructor at a school for the deaf, where I witnessed the release it was for them to move to rhythms they could feel even though they could not hear them. 
Fast forward several decades: 
Now I live in The Dalles. I am 78 years old, and I am a member of a musical group my husband, Joel Kabakov, formed called "Europatopia." In it I play percussion, playing the rhythms I have lived for years as a dancer. Our group has three elders in it and they not only play music, the also paint, compose and write poetry.  
Life is rich when we follow a dream. Dreams are often considered irrelevant to "real life." But I think dreams are the stuff real life is made of.