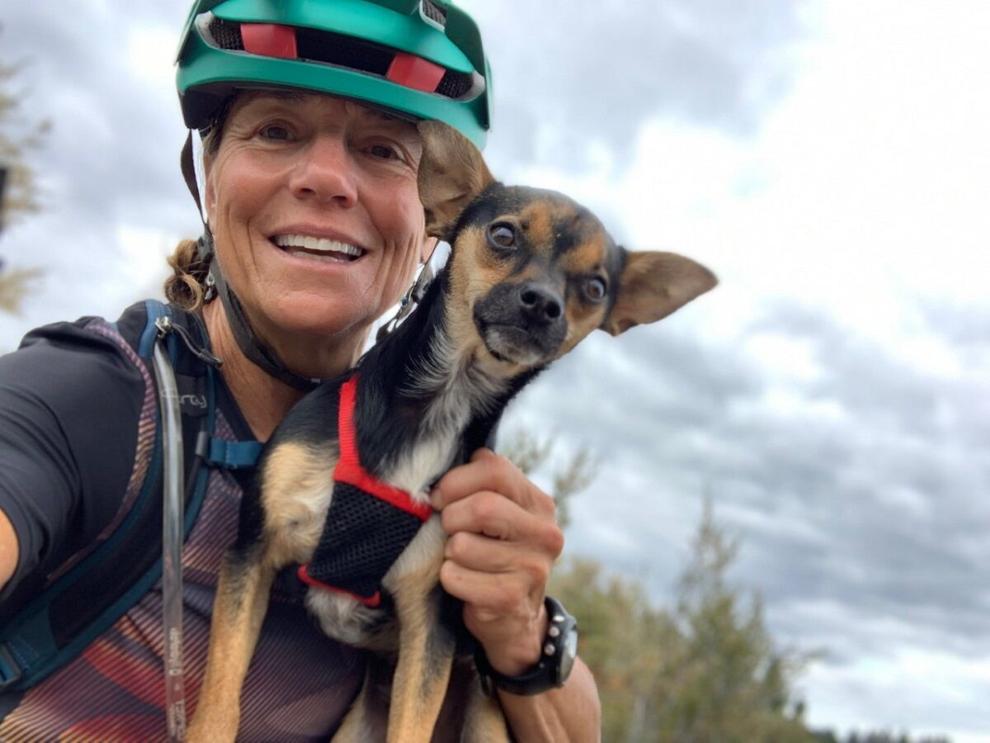 HOOD RIVER — When Jennifer Wilson's little chihuahua, Paco, got lost while they were hiking, she was worried she would never see him again.
Wilson, an eighth grade reading and writing teacher at Hood River Middle School, loves hiking and mountain biking. She's taken her two dogs, Gigi and Paco, with her on her excursions tons of times without a problem. However, when they went hiking on Mt. Defiance on Sunday, Sept. 26, they got lost on a new trail and things took a turn for the worse.
Wilson and her dogs had been out for about four hours at this time. Using Google Maps, Wilson was able to find a road and was lucky enough to find two kind souls, Frank and Mary Ellen Lauren, who offered to give them a ride down the mountain and back to her car.
She agreed, but Paco didn't. Gigi, a lab and Baja mix, was quick to jump in the back, but Paco refused and instead kept sprinting into the woods, she said.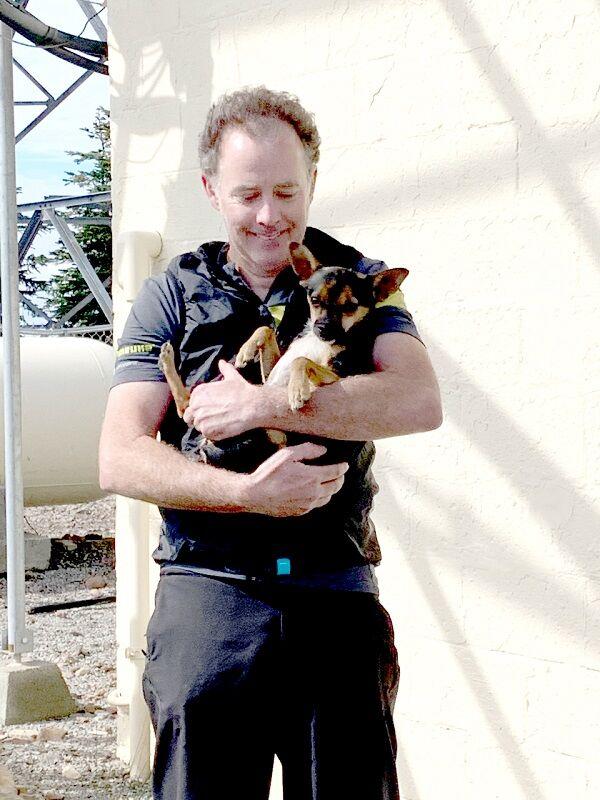 After trying and failing to catch him and get him into the car, Wilson said she decided to leave Paco there and come back with her own car, in hopes he'd be more willing to get in. However, when she got back, he was gone.
"He was nowhere to be found, and this was about 7:30 at night," she said. "So I searched for about an hour and a half and I could not find him, so I was very, very sad. I went home that night terrified because it was cold and he's a little chihuahua that doesn't like the cold."
That night, Wilson made fliers to put in the mailboxes of all of the residents who lived nearby where Paco was last seen, which she did first thing the next morning before she had to go to school and teach.
Wilson went looking for Paco three times a day: before school, during her lunch break and after school until dark. She was searching all around where he had last been seen, expecting him to have returned to where they had last seen each other.
What she didn't expect was for Paco to be found three days later, 18 miles away near the peak of the mountain.
It was Wednesday afternoon when she received a text from her friend Mitchell Buck with a picture of another friend, Andrew Rosette, holding Paco. The text read 'Look who we found,' she said.
"They were up biking at the top of Post Canyon and they thought they heard Paco bark," Wilson said. "So they went up toward Mt. Defiance."
There happened to be utility workers up there, Wilson said, and they had been trying to lure Paco over by throwing him food, but hadn't been able to catch him. Paco would just snatch the food and run back into the forest, she said.
"They were worried, like 'Where the heck did this chihuahua come from? Whose is it?'" she said. "And Mitchell and Andrew rode up and were like 'Hey, we know that dog! That's Paco!'"
The workers decided to help catch him, Wilson said. They used food to lure Paco into the building they were working on and then slammed the door shut.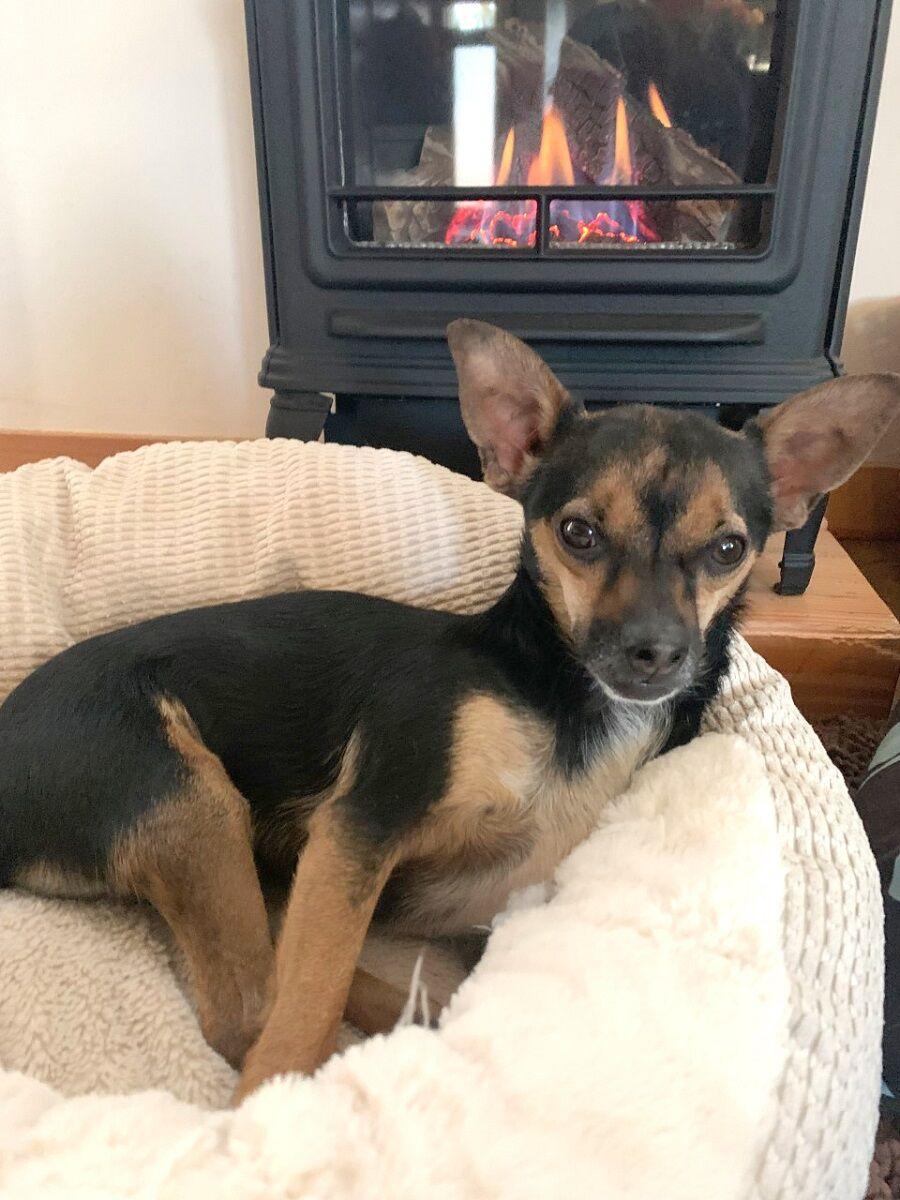 Buck and Rosette threw a blanket on Paco, Wilson said, and he freaked out.
"He peed all over and he was biting through the blanket," she said. "But then Andrew, who knows Paco, pulled him and started petting him and he said instantly, Paco fell asleep."
However, there was still the problem of getting Paco down, since he was still a little flighty. They ended up wrapping him in Andrew's coat and putting him in a backpack that was lent to them by an Alaskan hiker named Matt Berenson.
"One of the utility workers was kind enough to drive Paco, stuffed in a backpack, down to … where my friend Nancy picked him up in her vehicle," she said. "And then they brought him to my house."
Wilson said she was so impressed by and thankful for the support she received from the community.
"My students were bringing me cards and chocolates and everyone I know was posting and reposting that he was missing and getting the word out," she said. "I just was so touched with how wonderful and supportive this community was over a little chihuahua."
Wilson said it was amazing that Paco survived, not only because he's just a 2-year-old, nine-pound chihuahua, but also because he's blind. He's completely blind in his left eye and can't see very well out of his right, she said. There were so many things that could've eaten him.
"He is one lucky chihuahua," she said.
Paco's journey wasn't a small one either, she said. Not only was it two-and-a-half days long, but from where he was lost to where they found him, it was an 18-mile distance and 6,000 feet of climbing.
"I was shocked that they found him up there," she said. "I did not expect that at all."
Wilson said it was possible Paco got his survival skills from before he was rescued, when he was part of a pack of feral dogs that lived in Fresno, Calif. She had been told he was the hardest to catch, which seems to be something that hasn't changed, she said.
Now that he's back, Wilson said he's been doing great. She said his only injury was a little scratch on his belly and other than that he emerged from his adventure completely unscathed.
"He is doing so well," she said. "And I think it's made him a little bolder."