Summer music festival opens with Marshall Tucker Band
The Dalles — The Marshall Tucker Band will be the featured act at the first "Legends in The Dalles" summer concert series in The Dalles. The festival takes place Saturday, July 17 at Lewis and Clark Festival Park on Union Street downtown The Dalles.
This is the first in a series of monthly ticketed festivals to be presented in The Dalles this summer, presented by the Historic Granada Theatre and Sedition Brewing of The Dalles.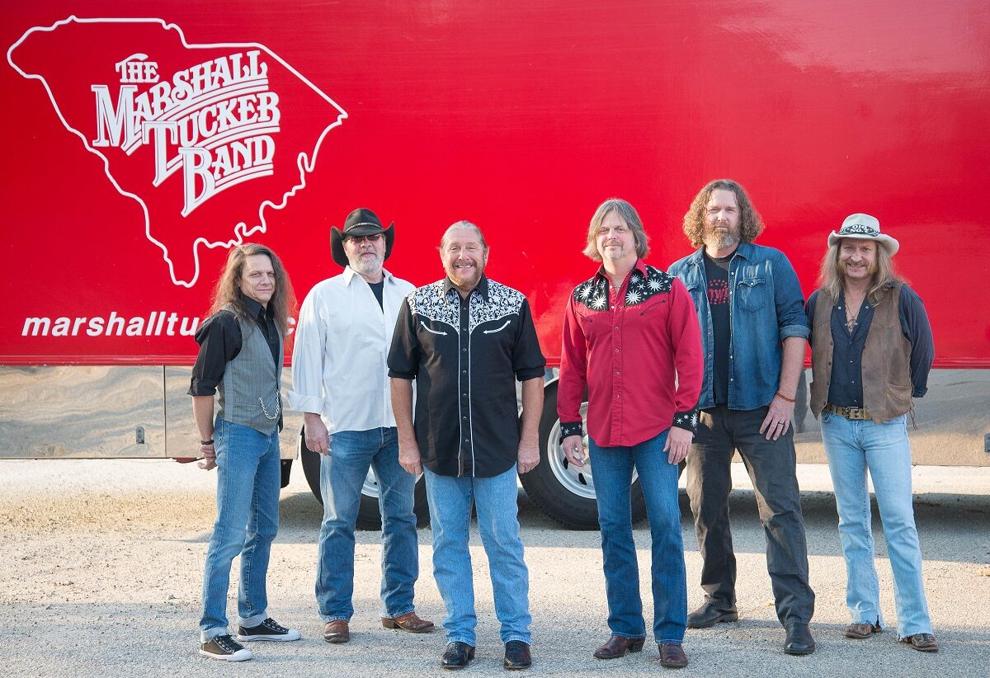 Gates and vendors will open at noon. Vendors will feature local micro brews, food and a cocktail corner with "Tucker Pucker Margaritas." This is a 21 and over event.
• 4–5:15 p.m., Eric 'Sugar' Larsen & Band
• 5:30–7 p.m., Bobby Torres Ensemble
• 7:30–9 p.m., Roger Fisher of Heart with Born to Fly
• 9:30–11 p.m., The Marshall Tucker Band
Eric Sugar Larsen is a West Coast born guitarist/singer/songwriter and EJL Records recording artist. Larsen came on the Northwest Scene in 2005, drawing crowds and spellbinding the audiences with his Blues, Rock and Soul Artistry. He seamlessly and meticulously weaves blues and soul with brilliant virtuosity.
The Bobby Torres Ensemble features musical talent of the highest caliber in Portland to explore the many musical inflections of Latin Jazz. Bobby's music is a toe tapping fusion of American and Latin standards arranged with churning Latin grooves richly ornamented with jazz inflections. The Oregonian describes the Bobby Torres Ensemble as "Latin jazz with enough flavor and spice to satisfy your body and souls need for rhythmic harmony." Bobby Torres has been honing his unique Latin Jazz sound in Portland for the last 25 years, and been on the music scene nationally for 50 years.
The music of the band Heart has captivated radio and live audiences for decades. Original member Roger Fisher co-wrote many of the band's early hits including, "Barracuda" and "Crazy on You." His opening riff of Barracuda was voted, by over a half million people via the magazine, Ultimate Classic Rock, the "Best guitar riff of all time."Experience a night of Heart classic rock favorites and new music from the Heart Of The Blues album with Roger and his world-class band, Born To Fly.
The Marshall Tucker Band got its start in Spartanburg, S.C., when lead vocalist Doug Gray (the only original member of the band) teamed up in 1972 with Tommy Caldwell and Toy Caldwell, Paul T. Riddle, George McCorkle, and Jerry Eubanks, borrowing the name "Marshall Tucker" from a piano tuner whose name was found on a keyring in their old rehearsal space.
The band's blend of rock, rhythm and blues, jazz, country and gospel helped establish the band as a Southern rock icon. The band has recorded and performed continuously for 45 years and earned six Recording Industry Association of America certified gold albums and two RIAA certified platinum albums with chart-topping hits like, "Can't You See," "Fire On the Mountain" and "Heard it in a Love Song" and was nominated for a Grammy for the 1977 album "Carolina Dreams."
The band's latest album, released in 2015, is "Live in the UK 1976."