As a result of an application sent in to the city council from the Columbia Gorge Hotel for a daily supply of water amounting several thousands of gallons, it developed that there is a prospect of Hood River being confronted with a water problem of her own in the not distant future. From an independent source, which is at the same time reliable, The News learned that the wooden conduit from Tucker springs, the main source of Hood River's water supply, is in very bad shape and there is ample evidence that a large percentage of the water which would, under other circumstances, be available, is now going to waste through leaks. — Hood River News
A drive for $5,000 needed to maintain the Y.W.C.A. in The Dalles for another year will be staged in this city beginning April 11 and ending April 16. A similar drive for $5,000, put on by the Y.W.C.A. last year when that institution was but an experiment in this city, resulted in the amount asked for being oversubscribed, according to Miss Helen Fair, "Y" secretary. In view of this fact, Miss Fair expects little trouble in going "over the top" with all banners flying. The good work done by the "Y" in The Dalles during the last year will be used as the only argument for the subscription of money with which to continue its existence in this city. — The Dalles Daily Chronicle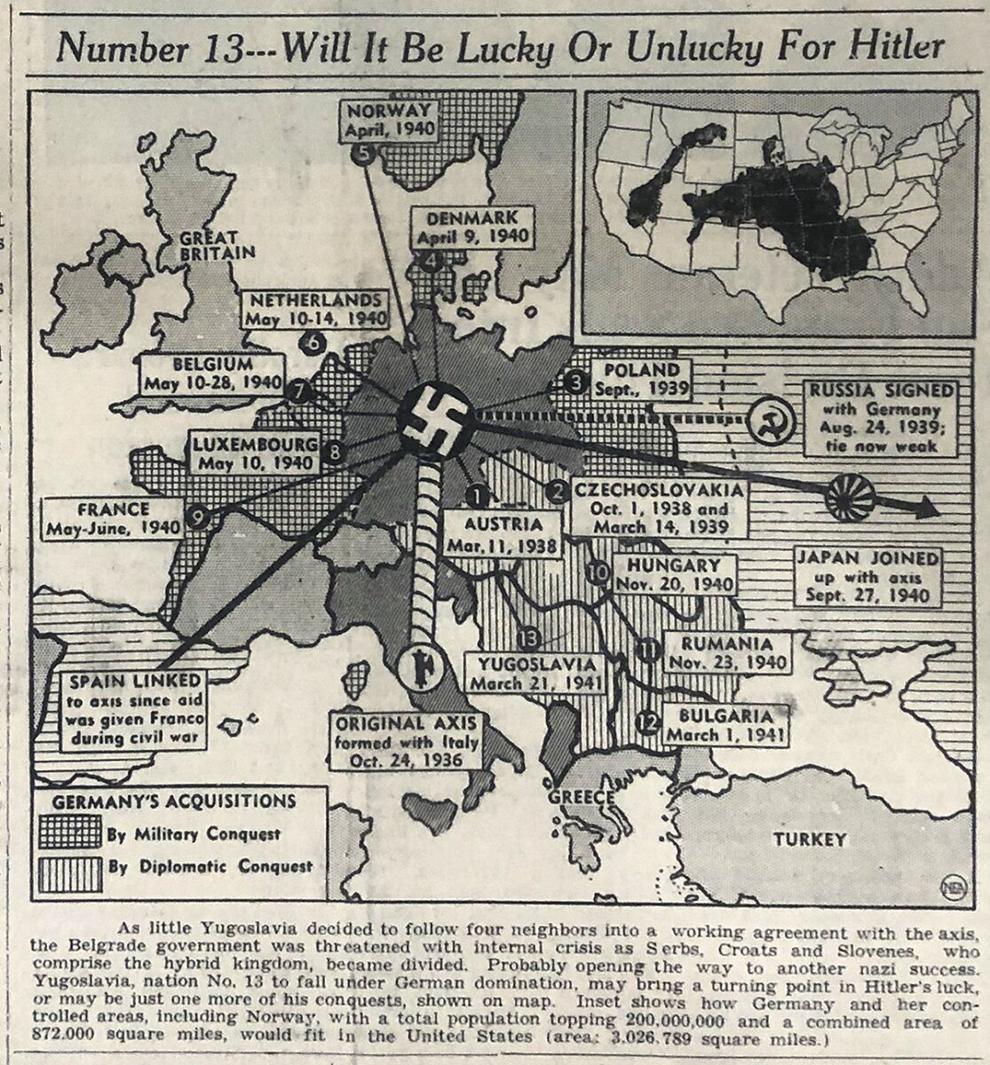 Odell Grange passed a resolution at its last business session setting forth the attitude of the Grangers of this county generally with reference to the freeing of the interstate toll bridges spanning the Columbia River, particularly the two bridges within the confines of Hood River County. The Odell resolution was addressed to the five Oregon members of the Federal Congress and clearly states the reasons why the federal government should take over the two bridges at Hood River and Cascade Locks, rather than ask the states of Oregon and Washington to do so. — Hood River News
An emergency call to investigate a "drunken driver" whose car was careening along city thoroughfares at a high speed, narrowly missing at least one pedestrian and bringing "close shaves" to numerous other parked vehicles, was responsible for city police arriving at the corner of Second and Washington Streets after midnight Sunday. — The Dalles Daily Chronicle
Spring sunshine, though brief in its appearance so far, sparked hope that the annual job opening list would lengthen as pruning and construction work quickens, says Employment Agency Manager Boyd Jackson in his monthly job review and forecast. Hood River's "open winder" has kept unemployment in this area consistently lower than for the past two years, he adds. — Hood River News
Ten more Dalles business firms have contracted for displays at The Dalles Lions Club Home, Auto and Boat Show April 21-23, bringing the number to 25. Cliff Jones said any firm, or organization or individual interested in having a display at the show may contact him at CY-press 6.2277. — The Dalles Daily Chronicle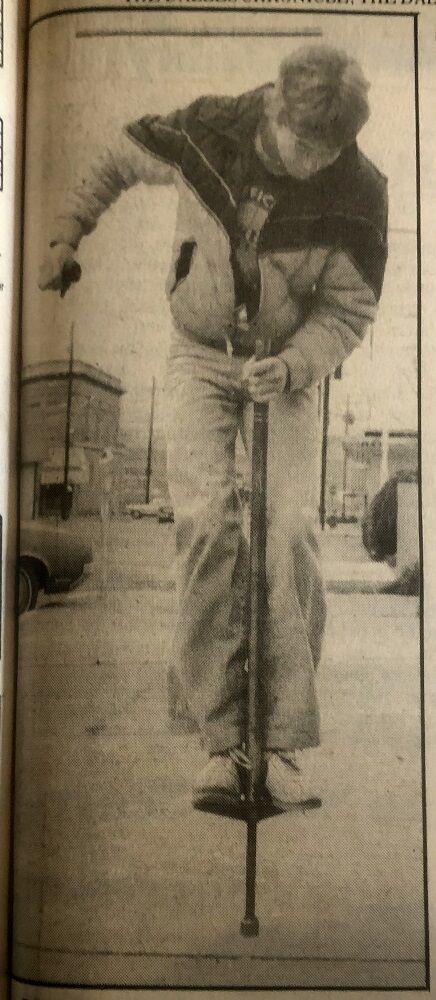 Wy'east Junior High School should have a log-awaited gymnasium before the year is out. County school board members brought this a step nearer reality when they voted to accept a settlement that the insurance adjuster will recommend to four companies holding the Hood River insurance policy. The school has been without a gymnasium since snow collapsed the roof in January more than a year ago. — Hood River News
The Port of Klickitat's first major industrial facility was officially opened Friday with a ribbon-cutting ceremony and open house for local officials and citizens. About 30 persons attended the open house at the Robert A. Barnes Inc. secondary aluminum recovery facility at the Dallesport Industrial Park. Guests heard remarks by Robert A. Barnes, president of the company, and toured the plant which retrieves additional aluminum from dross, waste ore from primary aluminum production plants.
"Only through help from the Port of Klickitat and Economic Development Administration officials was this possible," said Barnes, the latter of which paid for construction of the 52,000 square-foot, $900,000 building that houses the plant. — White Salmon Enterprise
You can go to college in your own home. A telecourse on earth science that allows the viewer to gain college credit classes will be offered through Treaty Oak Education Center during spring term. The course, Earth, Sea and Sky, will be seen over KOAP (Channel 10) starting on April 7. Bud Earl of the Treaty Oak teaching staff, will teach the course. — The Dalles Daily Chronicle
The Hood River pool will be sporting a new look soon. Construction began March 26, totaling more than $100,000 for a landscaping, lighting and stairway project that will greatly enhance the look and usability of the facility.
"I think this is one of the best things that's happened recently in Hood River County," said assistant pool manager Heather Laurance. "It's not only going to give better access to the public, it will also be aesthetically pleasing — it's a big change, and change is good." — Hood River News
A lightweight, portable non-invasive device designed to virtually eliminate sinus pain has been patented by a medical researcher who lives in Husum. Bill Hopper, president of SPS Research, Inc., said he is now working on getting a manufacturer to produce the device.
"It's painless and works great," Hopper said of his invention. "This will be the hottest medical device of the century. If you get up in the morning and you're stuffy, a few seconds of this and you're wide open." The patent abstract explains that the device is "specifically designed to regulate and effectively equalize the pressure between the sinus cavities and middle ear, and the nasal cavity and nasopharynx.
"This is not a cure," Hopper stressed. "But it will remove pain and discomfort in non-diseased sinuses very quickly." — White Salmon Enterprise
A Mid-Columbia native who built a successful, 30-plus year career in the US Air Force will return to this region as the next president of Columbia Gorge Community College. College directors on Friday named Dr. Frank Toda as successor to Dr. Bill Bell, who retires this July after serving with the college since 1977. — The Dalles Chronicle