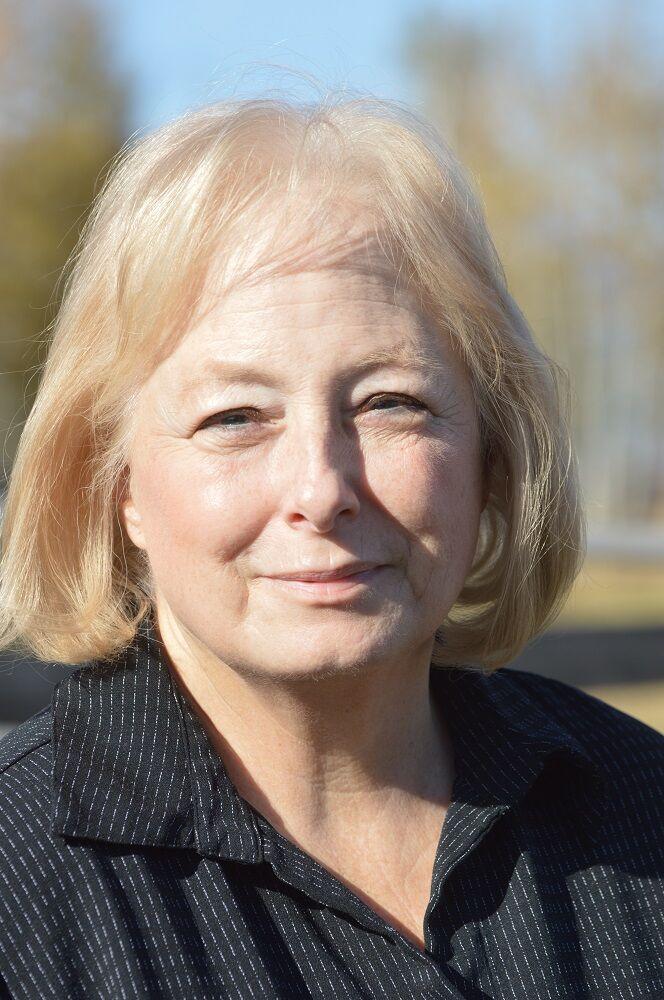 For all you loyal Glenwood Ketchum Kalf Rodeo fans, here's some good news. Glenwood Rodeo Association members met March 19 and made the decision that the 2021 rodeo is a go. Mark your calendars for Father's Day weekend for an exciting weekend of roping, riding, good food, and lots of fun. Rodeo association members are already busy with preparations. A workday will be held on Sunday, April 11 to begin grounds clean up and any repairs and maintenance needed.
Because the 2020 rodeo had been canceled, one very important matter of business had to be held over to this year. At the March 19 meeting, Darren Jones was presented with the Hank Ladiges buckle for his dedication and the many hours of hard work he devotes to making sure each rodeo is a success. Darren and his wife Elizabeth joined the Association in 2004. He recalls his first big job was re-painting all the grandstands. Since then, Darren is called upon for many varied maintenance and repair needs. Thanks to his much-appreciated plumbing skills, he keeps the toilets in all the bathrooms up and running, a very important part of making sure everything runs smoothly each rodeo weekend. Whatever the job at hand, Darren is there to help. The Association greatly appreciates all he does every year. Congratulations, Darren, on this well-deserved recognition.
Here's some other fun news. Thanks to community outreach by some of the parents, Glenwood will have a T-ball team this spring. The little kids ages 4-7 will be playing games on our home ball field by the school as part of the Mt. Adams Little League. When a schedule is put together, I'll share it so those cute little kids can have a big cheering section.
We are sorry to hear of the passing of Lilivon (Lily) Bolt Godfrey, sister of Shirley Burril and aunt to Marlene Murray and Leona Guinn. Lily passed away on March 15 at her home in Yakima. She was the twin sister to Lillian Bolt Anrig and was the daughter of Ty and Lilivon Bolt. She was raised in Glenwood with her six brothers and sisters and graduated from Glenwood High School in 1956. Our deepest condolences go to her husband, Lee, and all their children and grandchildren, and her sisters Lillian and Shirley and brother Jim and all their families. There will be a graveside service on March 20 at the Mt. Adams Cemetery in Glenwood.
I'm guessing those of you reading this don't know that April is Grange Month. This year's theme for Grange Month is "Cultivating Connections in Our Community." Glenwood Grange No. 94 has a long, valuable history in the community. For years, the grange was the center of activities, including the meetings, family nights, potlucks, pinochle nights, square dancing, and so much more. Over the years, interest in grange membership has dwindled, and, during the pandemic, meetings were put on hold. The grange hopes to resume holding monthly meetings in the near future and we're always looking for new members.
Many of you know the grange used to be an organization that was an advocate for farmers and was very important to the community's agriculture. Now that purpose no longer applies to residents here. So you might ask, "Why would I want to join the grange?" Over the past several years, the Glenwood Grange has shifted focus toward community history and joins with the Camas Prairie and Vicinity Pioneers Association to present informative programs on the history of our valley. Jerry Dean has done a great deal of research on Camp Mysterious and the ditch that was under construction in the early 1900s in an attempt to carry water from the Klickitat River all the way to the Yakima Valley and the Tri-Cities. The fascinating information Jerry has compiled is a part of our history that was a really big deal way back in about 1911 or so and will be the topic for the next in-person meeting, when state guidelines permit.
Other interesting history topics are being discussed for future programs and the grange is family-friendly. The Grange Hall is used as a community center for many public and private events. With a larger active membership, the grange would be able to plan fun events for the community such as senior potlucks, ice cream socials, and other family events. It's all about cultivating connections in our community. With enough members, anything is possible for Glenwood Grange No. 94. So, if you're interested in joining, please contact Mary Pierce at 364-3344 for an application. We would love to have you be part of the grange.