White Salmon Trick or Treat
Kids of all ages enjoy costuming up for the annual White Salmon Halloween Trick-or-Treat on Jewett Sunday, Oct. 31 from 4:30-7:30 p.m. Businesses and community organizations line the downtown Jewett sidewalks to hand out treats to the ghouls, goblins, fairies, and superheroes, even some for the parents. "Pizza Leona will have free ice cream cones, and Henni's will be handing out candy with a photo booth to take Halloween pics, so bring cell phones," said Sarah Morton-Erasmus, co-owner of Pizza Leona and Henni's.
Trunk or Treat at Klickitat Fire Station
Klickitat Dragon Vandals PTO presents Trunk or Treat at the Klickitat Fire Station on Sunday, Oct. 31 from 5-7 p.m. The event is free and promises fun for everyone with food, games, candy, costume contest and prizes.
First, second and third place will be awarded in a Trunk Contest (arrive at 4:15 p.m. and be ready by 5 p.m.); costume contests will be held in separate age divisions, ages 0 to adult.
Parkdale Pumpkin Parade returns
The Parkdale Pumpkin Parade is back on Saturday, Oct. 30 at 11:30 a.m. Float entries are free and should line up at 11 a.m. on the corner of Baseline and Allen. Parade route will be along Baseline in downtown Parkdale. Masks are strongly encouraged for the safety of the community.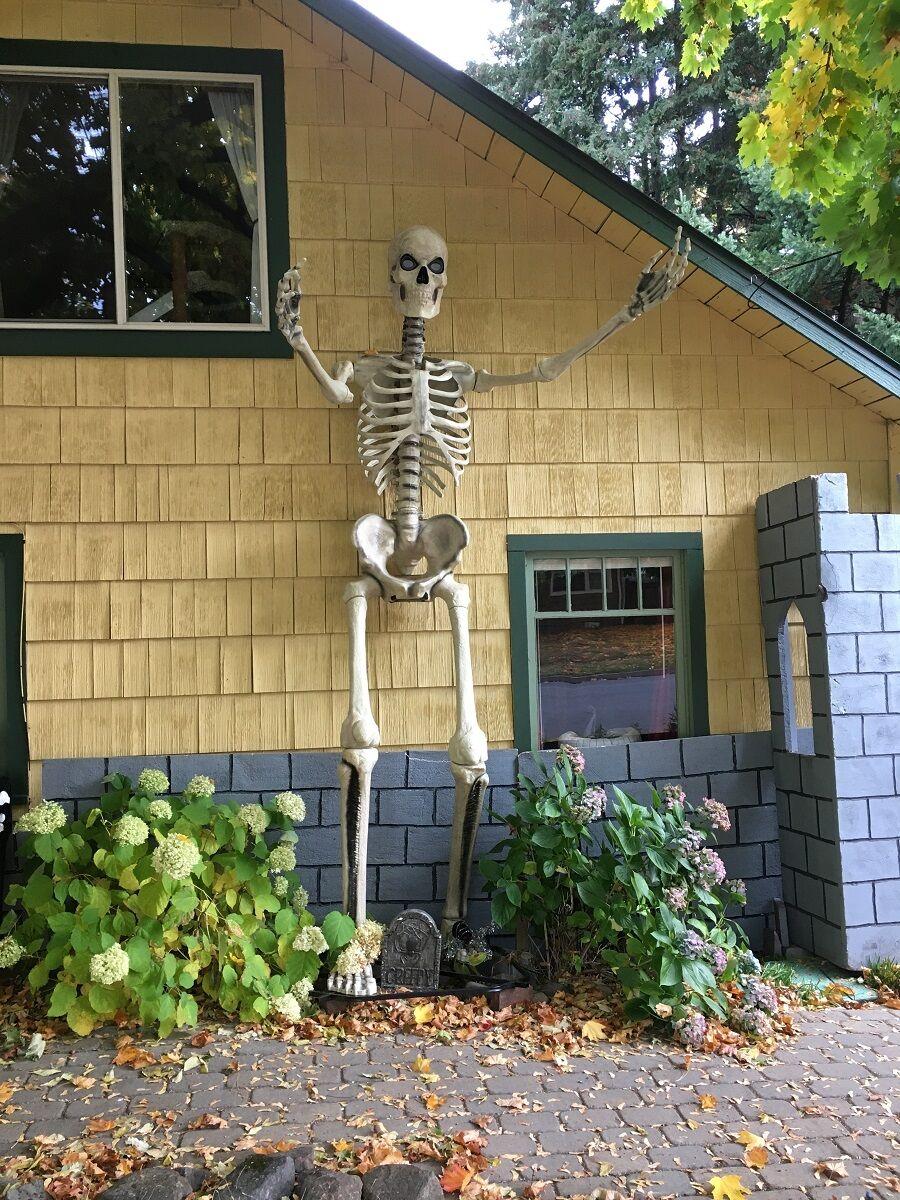 Prizes will be awarded for float entry creativity and randomly to parade watchers along the route who are wearing masks for safety. Organizers are seeking two kids interested in opening the parade by carrying a banner. Please submit your children's names to the parade coordinators for a random drawing — April Lara at aprlara@gmail.com or Cara Fischer at cbuck3@gmail.com. Businesses interested in donating a prize should also contact the parade coordinators. Find "Parkdale Pumpkin Parade" on Facebook for more details.
Valley Christian hosts Halloween 'Trunk-or-Treat'
What might you find in the trunk of a car? A spare tire? An umbrella? How about jack-o-lanterns, black cats, witches and big hairy spiders? Oh! Did we forget to mention lots of sweet treats?
Moms and dads: Bring the kids to the Hood River Valley Christian Church parking lot on Halloween, Sunday, Oct. 31, for some fun trunk-or-treating! Up-wards of a dozen folks with decorated vehicles will greet and treat ghosts, goblins, superheroes and all the rest between 4-6 p.m., rain or shine (but hoping for the latter). HRVCC is located at 975 Indian Creek Road.
Hood River Safe Halloween
Businesses in downtown Hood River host Safe Halloween on Oct. 31 from 3-5 p.m. Merchants are encouraged to "dress up" in costume and greet all the families with treats for the little ones. Parents and guardians are encouraged to accompany their children.
To ensure a "Safe Halloween" for everyone celebrating, Visit Hood River has closed Oak Street from First to Sixth streets for the event. City crews will begin street closures approximately 2:45 p.m. and remove closure barriers around 5:15 p.m. Stop signs will control traffic at cross streets and no traffic will be allowed crossing (except emergency vehicles) between 2:45-5:15 p.m.
Trick or Treat at the HR Elks
Do you dare brave the Elks haunted hallway this Halloween?! Tricks and Treats available 4-9 p.m. at the Hood River Elks Lodge in downtown Hood River on Oct. 31.
Downtown Trick or Treat Oct. 29
Historic Downtown The Dalles businesses will be handing out treats on Friday, Oct. 29 from 3-5 p.m.
Trunk or Treat The Dalles
The following churches in The Dalles are hosting Trunk or Treat on Sunday, Oct. 31 from 4:30-6:30 p.m. in their parking lots:
Life in Christ Church, 3095 Cherry Heights Road
Bridge Church, 2500 Old Dufur Road
One Life Church, 2500 Old Dufur Road
Cornerstone Church, 1313 Mt. Hood Street
Rivers of Grace, 1122 Oak St. W.
St. Paul's Episcopal Church, 1805 Minnesota St.
Gateway Church, 1111 Dry Hollow Road