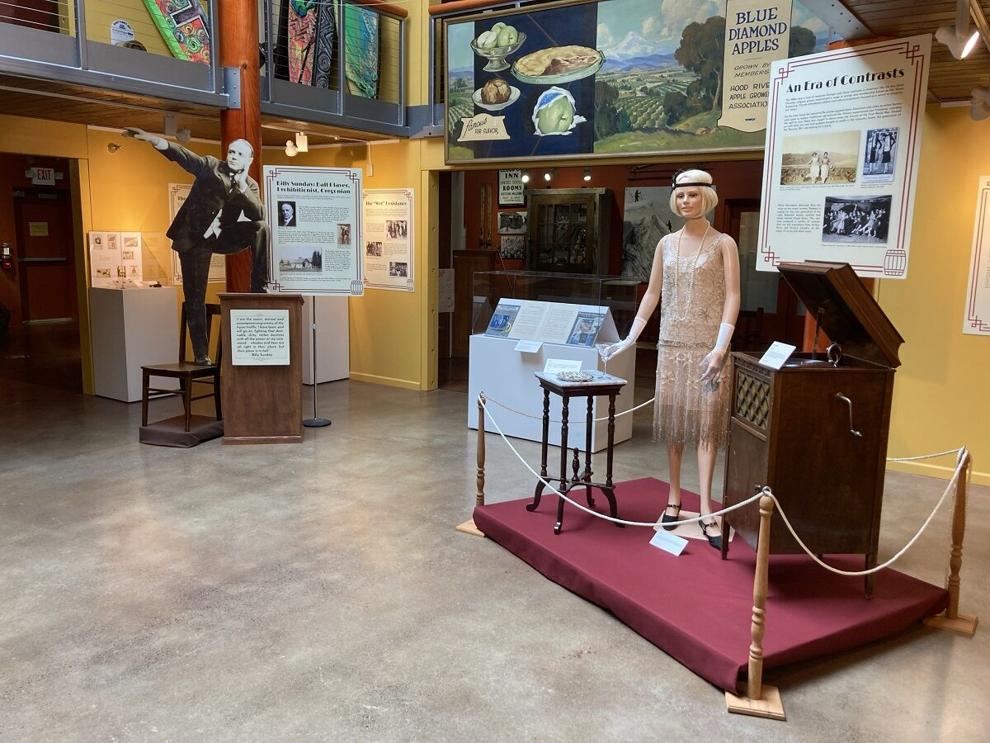 HOOD RIVER — One hundred years after the era of flappers and bootleggers, The History Museum of Hood River welcomes the Roaring 2020s with its latest exhibition, "Cheers: From Teetotalers to Tasting Rooms."
Explore the history of spirits and prohibition in the Gorge, now through the end of July.
The first chapter in this three-part exhibition traces the story of spirits in the Gorge from liquor stills in the woods, to prohibition and on to Hood River Distillers. Highlights include historic confiscated illegal stills, propaganda for and against prohibition, and clothing and music from the 1920s.
To pair with the exhibition, the museum will host a talk and tasting on July 22 at 4 p.m. Veteran distillers Caitlin Bartlemay and Joseph O'Sullivan will detail their shared experiences representing two of the nation's most influential distilleries, Hood River Distillers and Clear Creek Distillery. Their presentation will cover spirit production from its inception through prohibition and into the current-day emergence of craft. Join this introduction to American distilling and learn just how close to home its sources are. Those over 21 may also enjoy samples of several iconic Hood River spirits.
Stay tuned for the next chapter of "Cheers!," coming in August, which will focus on wine, from growing grapes and making wine to the ways that the wine industry has shaped the face of Hood River. And in October and November, "Cheers!" will "hop" into the world of craft brewing in the Gorge.
For additional information, contact Anna Goodwin, Executive Director at director@hoodriverhistorymuseum.org.