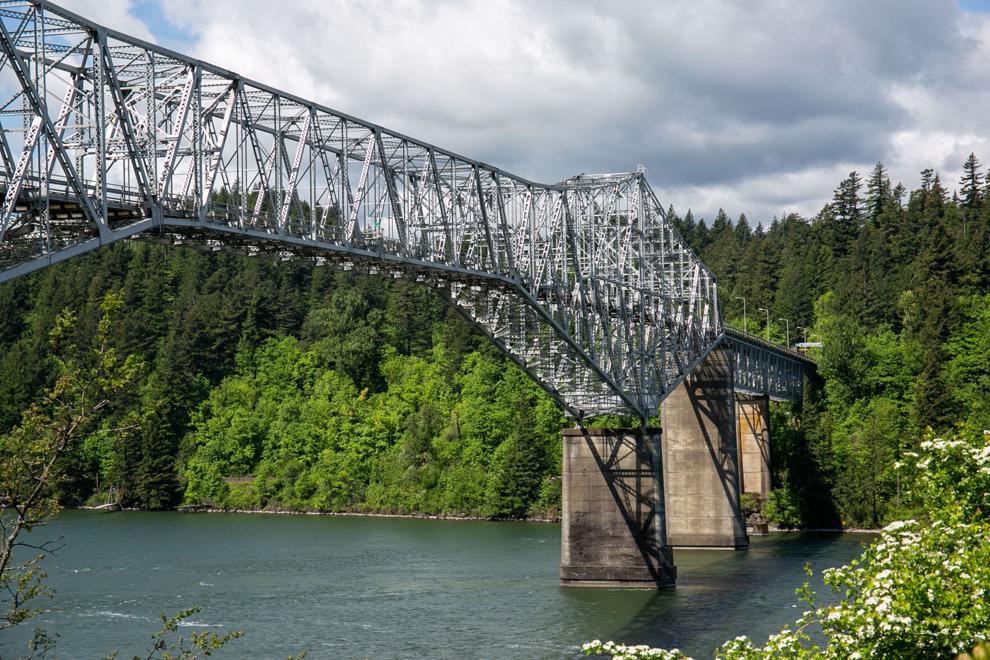 UPDATE, 1:10 p.m.:
The Hood River County Sherriff's office confirmed reports that the Coast Guard, Inter-Tribal Enforcement and other search and rescue teams are continuing to search for the missing swimmer.
According to the HRCSO, the 19-year-old male was with a group of friends seen jumping off the foot bridge and swimming in the channel between the visitors green and Thunder Island. Witnesses stated that they did not see him resurface until he was spotted again under the Bridge of the Gods. 
HRCSO Deputy Joel Ives said the search will carry on through Thursday, but it is unclear if search and rescue teams will continue into Friday.
Update 11:57 a.m.:
On Wednesday, May 17 the U.S. Coast Guard received a call about a 19-year-old male who was last seen being swept under the Bridge of the Gods. Search crews suspended the search Wednesday evening and planned to resume on Thursday.
As of noon Thursday, a body had not been recovered and authorities are moving forward with the search as a recovery mission.
Story will be updated when more information becomes available.