Sheriff Bob Songer is planning on being back to work after recovering from his COVID-19 illness, he said in an interview with Columbia Gorge News.
Songer was one of three "isolated" cases of COVID-19 that was confirmed among Klickitat County Sheriff's Office personnel, Undersheriff Tim Neher said.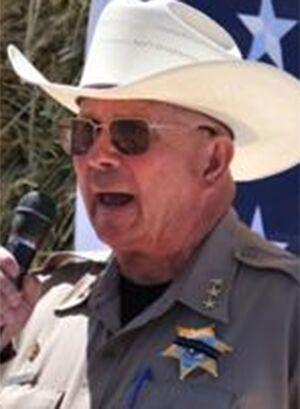 According to Neher, each person has recovered and is back to work. Neher said the three isolated cases had no bearing on the office's operations, including the closure of the White Salmon office last week, which he attributed to the civil clerk transitioning between departments.
"Everybody's back to work," Neher said. "Nothing got interrupted."
The three cases, he said, were confirmed each at different times, and no outbreak occurred within the department.
"Bottom line is: I beat it. And I did it without taking vaccinations, without getting my shot, without none of that nonsense," the 76-year-old Sheriff Songer said in an interview with Oregon Public Broadcasting. "And that's my decision. I make that decision. Not the government."
Neher said the department is awaiting guidelines to come down from the state, which may require all employees from each county to mask up amid a raging COVID-19 variant. Asked if the sheriff would enforce such a rule, Neher said, "Absolutely not."