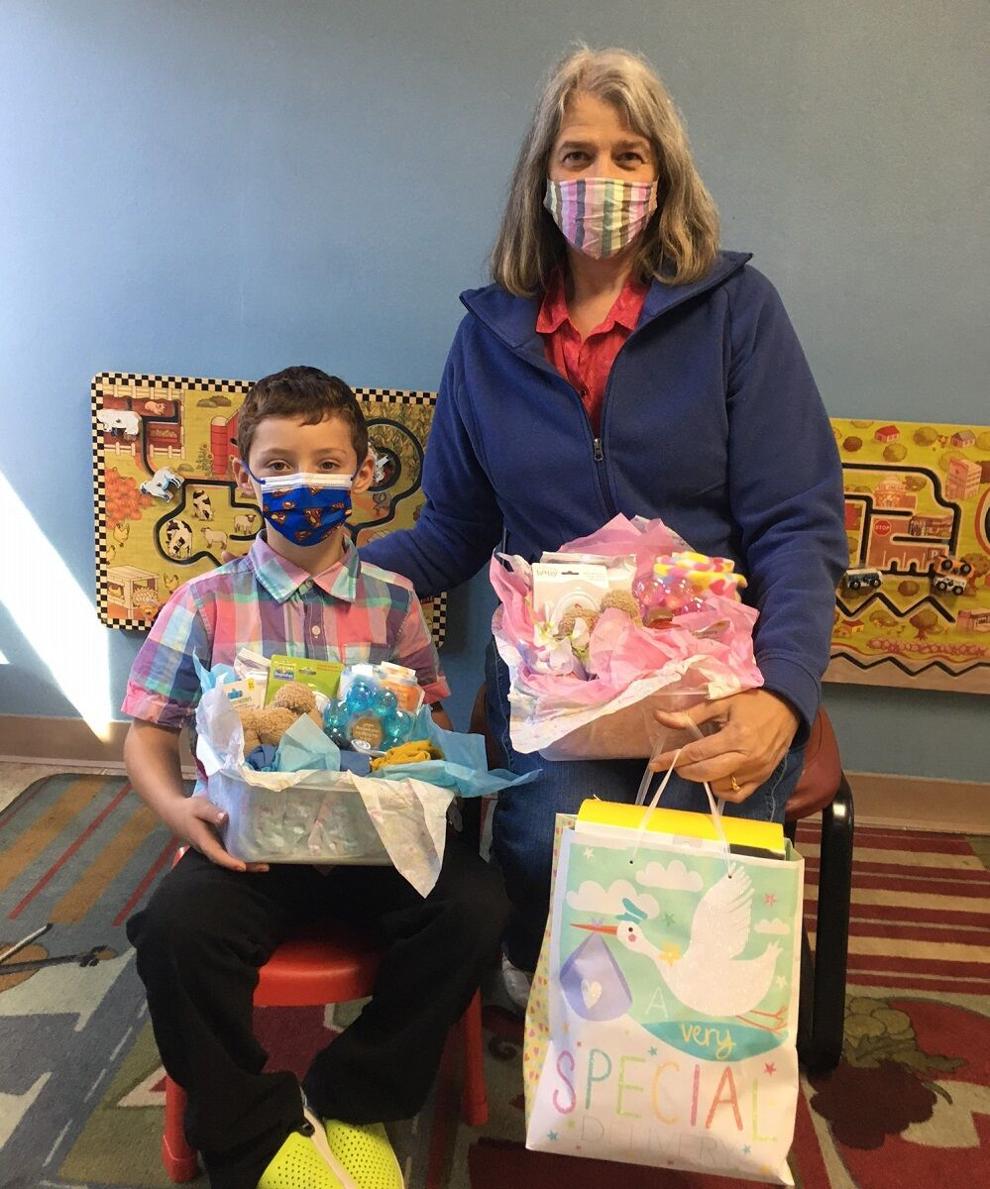 For Korbin McComas's ninth birthday, he asked his guests for donations to Babies First, a program at North Central Public Health District (NCPHD) that helped him in his first years of life after he was born weighing just over 3 pounds.
A micro preemie, he was born more than three months early, said his mom, Crystal Dodge.
"I just want people to know about the program because a lot of people don't know about it, and the program really helped a lot," Dodge said. Korbin has overcome a lot of the issues he faced as a micro preemie, his mom said.
Korbin and mom brought in a load of gifts earlier this week and presented them to Lori Treichel, a registered nurse at NCPHD who has run the Babies First program for 16 years. This was the first donation of its kind, Treichel said, adding it "was great because I think the program is an underutilized resource that people don't know about, and it feels really good to know that you helped a family."
Babies First is a nurse home visiting program that serves pregnant women and children up to age 5. The goal is to improve health outcomes for mom and baby. About 80 people are on the program now, and most are referred by their doctor and are seen once a month, though visits have been virtual due to the pandemic.
The nurses help pregnant women navigate issues ranging from high blood pressure to pregnancy complications to breastfeeding. She helps them understand medical jargon and can even connect them to other services like WIC and Early Head Start, and help them apply for the Oregon Health Plan, cash assistance and food assistance, or even help them with the steps to get their general education degree (GED) or take college classes.
Babies get weight checks and developmental screenings along with answering parents' questions about colic, teething, and breastfeeding.
Dodge was taking her son to five different doctors, and Treichel was her "middleman" to help navigate it all. "Lori broke it down simple for me," she said. "Not having that help, it would've been so stressful for me. I just really want people to know what the Babies First program is and how helpful it can be for a new mom."
For more information about the Babies First program, call NCPHD at 541-506-2600.