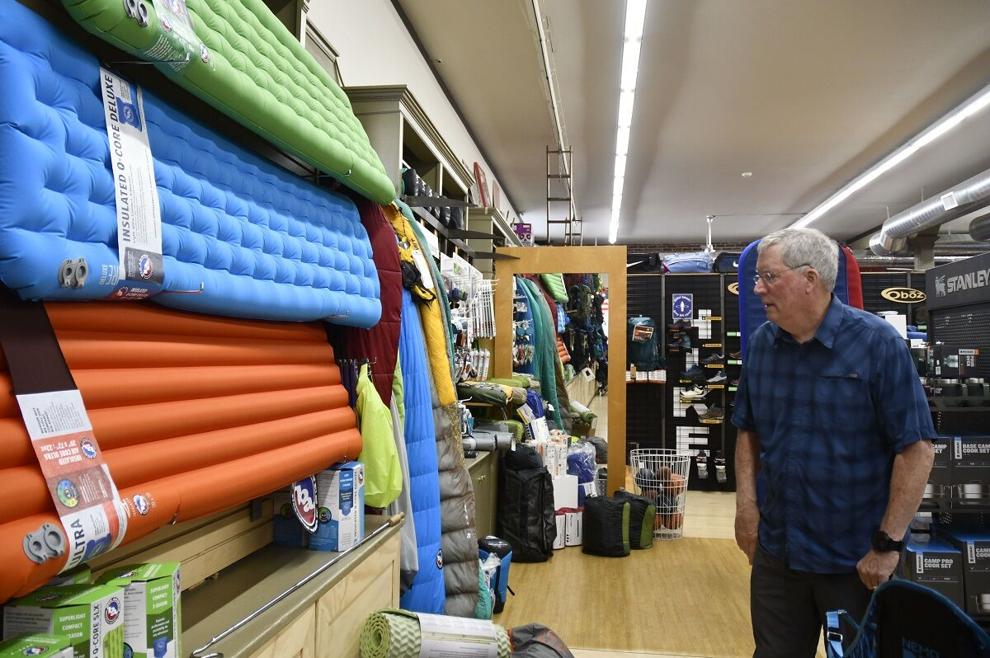 HOOD RIVER — Hood River's Shortt Supply is a lot more than a place to buy nice running shoes. Though the store is still an active member in the running community, its owners have decided to embrace the outdoors everyone so dearly missed during the COVID-19 pandemic.
Shortt Supply has had a camping and hiking section for years, owner Brian Shortt said, but nothing like they do now. The store now has a visible split between the athletic gear and running shoes beloved by the community and all things camping, hiking and outdoors.
Shortt said the area itself was the inspiration for the shift, due to the focus on outdoor recreation.
"We have two mountains, two national forests and five rivers within 60 minutes of us," he said. "So there's lots of play."
Shortt said they used information from skilled hikers to make sure they had the best gear possible.
Because Hood River is located in the last 500 miles of the Pacific Crest Trail, hikers would come in to get new shoes and he would ask them questions about the gear they used to get a good sample of what was desirable.
"Someone who's hiked 2,000 miles, that's no joke,'' Shortt said. "That's a great source of information for what works."
The camping section is also a celebration of the store's surviving COVID and is a testament to all its been through, he said.
"We've survived a fire, a flood, six feet of snow, a pandemic," he said.
To help ring in the expanded camping and hiking section, Shortt Supply is running a sweepstakes giving away more than $8,000 in outdoors equipment, he said. The gear is given away in three batches: Back country, car camping, and light and fast. Light and fast was given away on June 30, but the other two packs will be awarded on July 15 and July 30.
"I always tell people, 'Buy one thing a year and in five years you'll have a really good set of equipment that'll last you 10 years if you take care of it.' Well, this is like 'Here.' You don't have to wait years to get it together, it's one piece."
The store has a lot of plans for their outdoors section, Shortt said. They hope to get someone who knows a lot about camping and hiking to come on and serve as the go-to person for that side of the store.
Additionally, this sweepstakes will be the first of three, with one occurring each year, Shortt said. He hopes both the sweepstakes and the camping section will improve each year.
"We know we're not going to do everything right this year in promoting (the camping) side," he said. "When we get to late September, early October, somewhere in there, we'll all sit down and go 'Okay, we're prepping again for next year, how do we do this better?'"
Those interested can register for the sweepstakes on the Shortt Supply website at shorttsupply.com/sweepstakes until July 29 at midnight. Shortt said he's glad for the opportunity to give back to the community.
"We want you to feel like when you come in here, this is your neighborhood store. This belongs to you," he said.