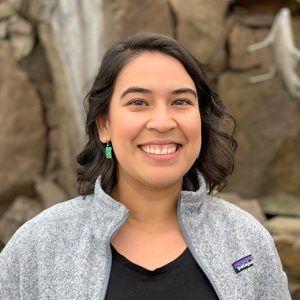 Join Mt. Adams Institute for a virtual Sense of Place event, Meet Your Neighbor: A Conversation with Gladys Rivera, on Dec. 16 at 7 p.m. on Zoom. 
The format of this lecture will be a conversation between Rivera and Sense of Place host Sarah Fox. And, a first for the Sense of Place program, the lecture will be offered in both English and Spanish. Rivera will discuss what it's like growing up in the Gorge. 
She considers herself fortunate to have been born and raised in Hood River and over the course of her life here, she's experienced firsthand the region's growth and changes. 
As a bi-racial, bi-cultural, and bi-lingual member of the Gorge, Rivera brings a unique perspective on this place we call home and will share some of her history and experiences, followed by a Q&A with the audience.
Rivera was appointed to the Hood River City Council in 2019 and was re-elected in 2020. 
She has served as a board member for Gorge Grown, a council member for United Way, is a member of Latinos en Acción, and works locally as a preventative health manager focused on under-served communities. 
Rivera has a firsthand perspective on this region and the changes she's experienced while serving this community.