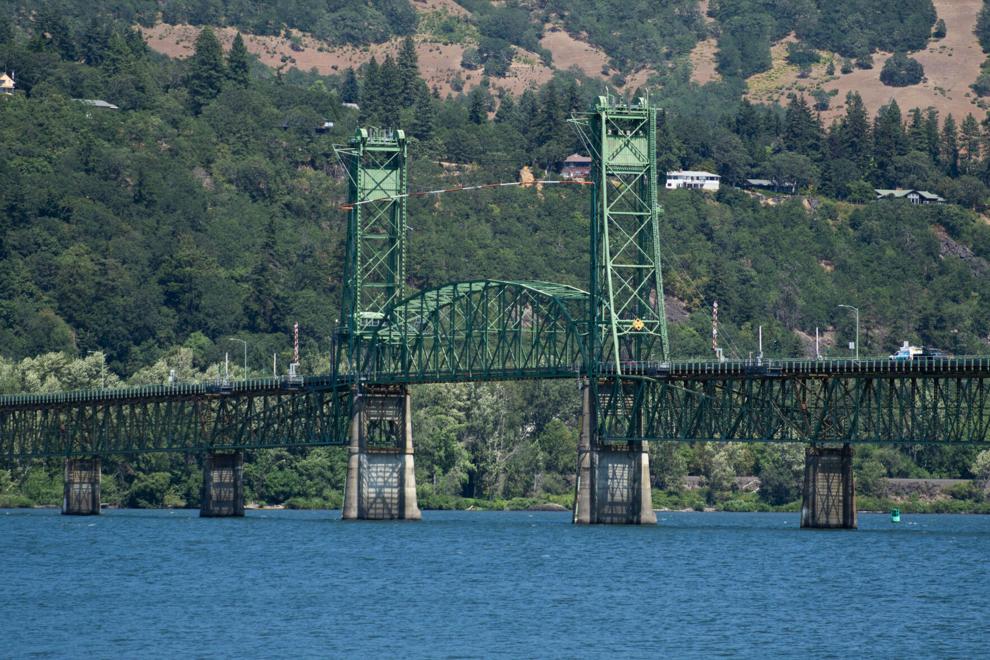 The Port of Hood River has announced two daytime closures of the Hood River Interstate Bridge on Monday, Oct. 18.
In response to the lowered load rating imposed by ODOT in March of 2021, the Port of Hood River has been conducting extensive live load testing on the Hood River-White Salmon Interstate Bridge since October 9.
Port bridge engineers and testing contractors have altered the testing schedule to eliminate one full day of testing closures and minimize traffic backups.
The bridge will now be fully closed to all traffic twice on Monday, October 18 for a one-hour period each closure. The first closure will occur at 10:00 a.m. – 11:00 a.m. and the second will take place 2:00 p.m. – 3:00 p.m. 
During both hour-long closures, access to the bridge will be closed at the signaled intersection OR Hwy 30 and E. Marina Drive in Oregon and at the Washington SR14 bridge onramp just west of Bingen, WA. Access will be provided for emergency vehicles conducting emergency response or transport.  
There will be no full closures scheduled for Wednesday, October 20th.
For more information, contact the Port of Hood River via email to porthr@gorge.net.