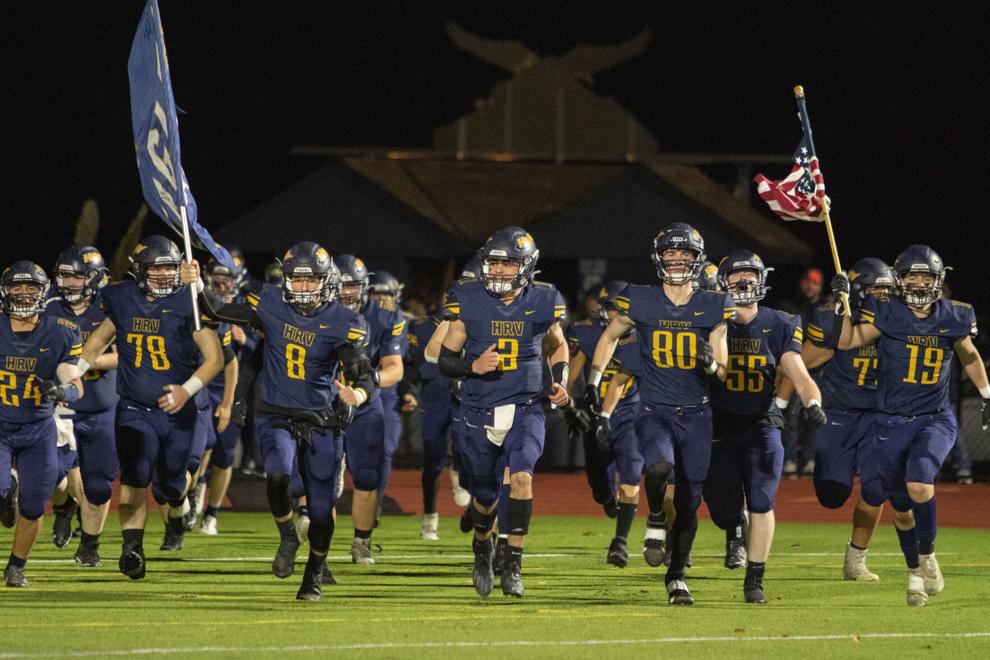 Quick-hitting Hood River Valley scored two touchdowns within a minute late in the first half, erasing a 7-6 deficit, enroute to a 19-7 Class 5A state football playoff win Friday at home against South Albany.
 The Eagles (9-1) trailed 7-6 before embarking on a 12-play, 60-yard drive late in the second quarter. Quarterback Trenton Hughes scored on an 11-yard run giving Hood River a 12-7 lead. South Albany ran three offensive plays on its next possession and a short punt gave Hood River the ball back at the RedHawks' 30. Hughes threw to the end zone on the next play and Mason Spellecy used his 6-foot-3 frame to outleap a South Albany defender for the score and a 19-7 lead.
Neither team scored in the second half. Hughes had a 54-yard touchdown run called back on the first play of the fourth quarter because of a holding penalty. Hughes also had a 74-yard TD run called back in the first quarter - because of a holding penalty.
Hood River senior Ryles Buckley intercepted two passes, his school record eighth and ninth picks of the season. Hughes carried the ball 19 times for 119 yards; Shaw Burns added 62 yards on 15 carries.
Hood River, the No. 2 team from Special District 1, was playing a home state playoff game for the first time since the 2003 season. HRV last made the playoffs in 2015, when the Eagles lost 49-7 to top-ranked Liberty High. The win was the first in the state playoffs for Hood River since Nov. 8, 2002, when the Eagles beat Lakeridge, 83-50.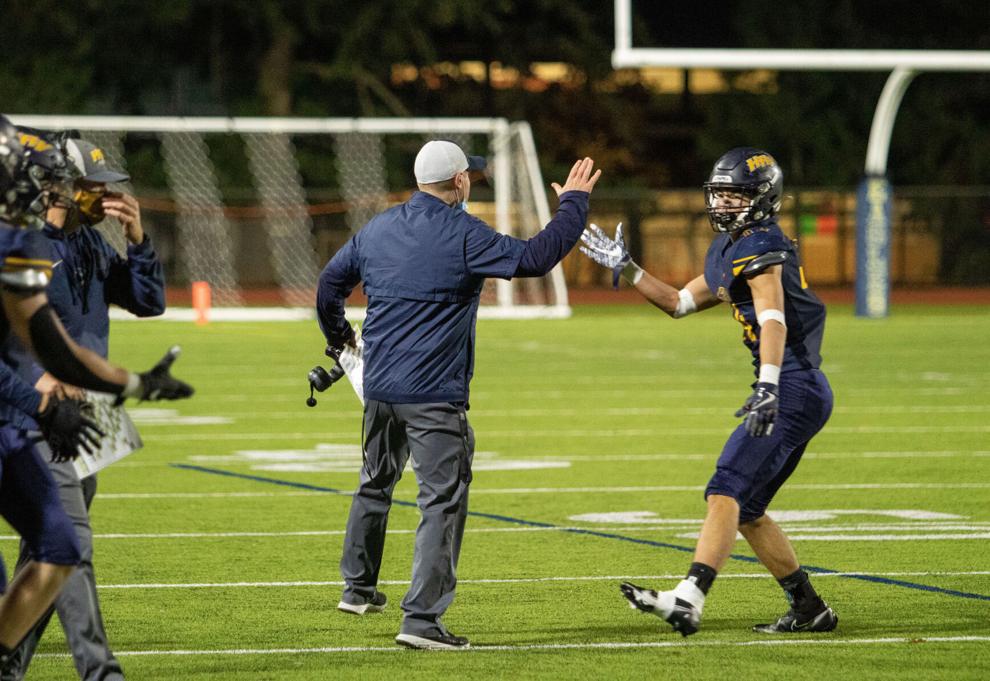 Hood River scored first in Friday's game when Hughes connected with Buckley on a 10-yard pass less than two minutes into the contest. South Albany took the lead after a Hood River turnover gave the RedHawks the ball at their 30. Quarterback Kaden Younger connected on successive pass plays with DeShawn Gilliam – the second went for a 30-yard touchdown.
Hood River advances to the quarterfinals to play Nov. 12 at top-ranked Wilsonville (10-0). The Wildcats beat No. 16 seeded Churchill, 42-14, in Friday's first round.