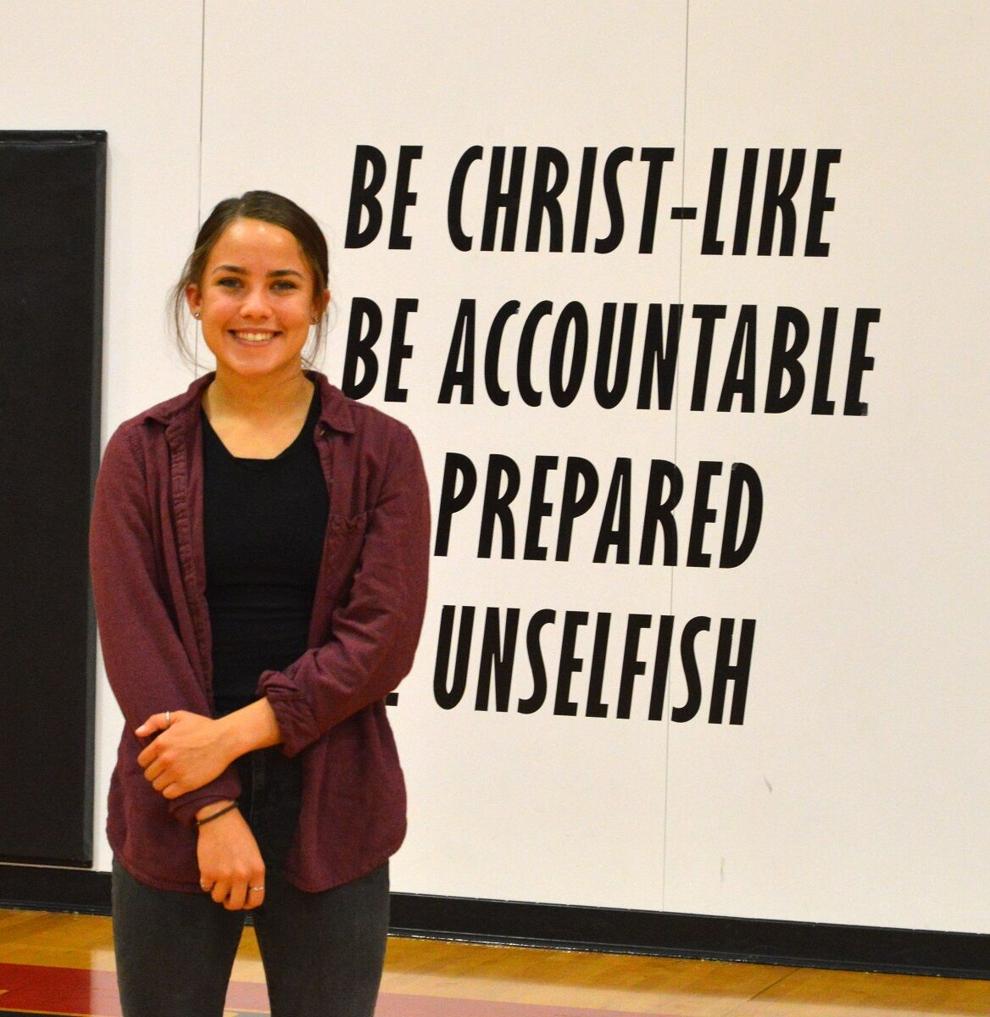 Valerie Bruggeman, 18, is the first student to be awarded the Ford Scholar Program award at Horizon Christian School, Hood River, since 2014. Bruggeman is a two-sport athlete, playing soccer and track and field, competing in the sprint, pole vault and relay events. She will attend George Fox University in the fall.
Bruggeman plans to major in exercise science and kinesiology, with the goal of later entering chiropractic school.
Her interest in the field stems from "growing up in sports and experiencing a lot of injuries," she said. "My parents always took me to a chiropractic doctor and I just saw so much personal experience of how that benefited me and got me back to playing sports before I was even supposed to … and that was a testimony to me."
She interned at the beginning of her senior year for her track coach, Emma Petshow, a naturopathic doctor at Powell Valley Wellness, located in the Vancouver area. She also interned with a chiropractic doctor at the same clinic.
"I was able to see the practice from that point of view rather than a patient, and I think that is something I would absolutely love to do, and help the community in that area," she said. "I know it's something that is not offered a lot of places."
She chose George Fox primarily because it's a Christian university. She also likes that the university is close to home — she was born and raised in Hood River/Parkdale — and will be close to family.
"I went on a campus tour and honestly, I fell in love with the campus," she said. "As soon as I stepped on, I felt so welcome. They're motto is 'Be Known,' personally, spiritually and academically and I felt very drawn there."
Bruggeman applied for the Ford scholarship in early December and was invited to interview in April. A few weeks ago, she received word that she had received the scholarship.
She feels that Horizon has prepared her well for the road ahead.
"I've been at this school since eighth grade," she said. "… Before that, I was at a very small private school in my hometown of Parkdale (New Vision School). So transitioning here definitely felt more natural, just being in another small school, a very tight-knit community, and overall prepared me so well for college, academically, socially and everything — I feel very ready."
In addition to soccer and track, Bruggeman is in National Honors Society and served on the school's leadership team. She also participates in youth groups and works fulltime in the summer at her mother's store, Farm Stand in the Gorge, located on the Heights in Hood River, as the kitchen shift manager.
"I love Hood River and long-term would like to come back here," she said. "I have a lot of family here as well. But I think traveling the world would be very cool … and doing some outreach with my career in that area, and serving the community that doesn't have access to chiropractic care or just those types of alternative medicine.
"But ultimately, coming back here and starting my own practice would be the dream."