Hood River — In a New Year's Eve blowout everyone can share, a Hood River tradition lives on.
Just at a different occasion.
Thursday night in Hood River brings the return of the fireworks display from Hood River Spit — "a little light for celebration," according to Brent Stomps, 10-year member of the pyro crew from Eyeopener Lions.
The show starts at 8 p.m., earlier than the liftoff seen with July 4; due to COVID-19, Eyeopeners had to postpone the display this year, but with permission from the Port of Hood River, have brought it back.
By comparison, "the show might be a little smaller, we are anticipating about 30 minutes," Stomps said — and that's because fundraising fell short.
But the crew will stretch the show out using multi-mortar boxes. Expect the usual opening, middle, and grand finale.
For those keeping track, there will be 195 single shots plus 25 boxes, each with a quick rapid multiple issue, all spaced on 40 racks.
The display will be set up on the day of the show, meaning the road to the Spit will be closed on Thursday.
The display happens no matter the weather. The crew will have tarps in case of heavy rain, but foil coverings on the tubes and boxes holding the mortars not only protect the rockets but also maintain crew safety by showing exactly which chambers have yet to be discharged.
The display is one of three in Oregon done all by volunteers, and it relies fully on community donations. Stomps described fundraising as "not very good this year," and that affects the display next year. He said the club has seen a general decline in fundraising in recent years.
"We are using money from the July 4 fund to put on a New Year's show but unless we can make up for it by the Fourth (of July), it will be smaller.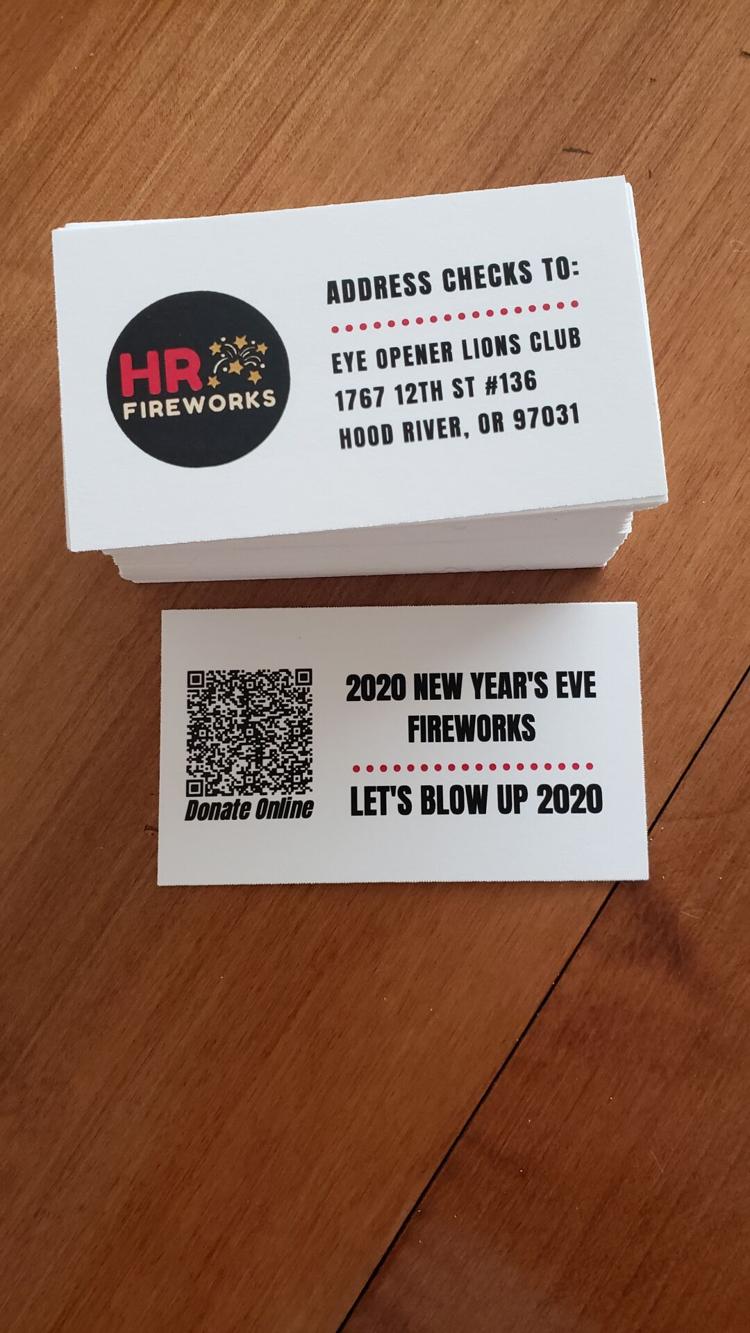 "This is a risk we have to take but we felt New Year's was something we wanted to try," Stomps said. "No July 4 was a bummer but we wanted to end the year with a bang. We felt like as a community has accomplished so much and so many events have been canceled. We understood the port's decision (to cancel) in July but we didn't see why this event couldn't happen."
Eyeopeners Club is newly present on Instagram and Facebook, and Stomps created a website, hoodriverfireworks.com, calling the website "an ongoing development" with a donation button.
"We hope it will be a resource, anything to do with the Fourth of July," he said of the website. "If New Year's becomes a recurring event, and anything to do with Hood River fireworks, it will be on there."
The "blowout" is the first Dec. 31 show in memory, according to veteran club members of 40-plus years.