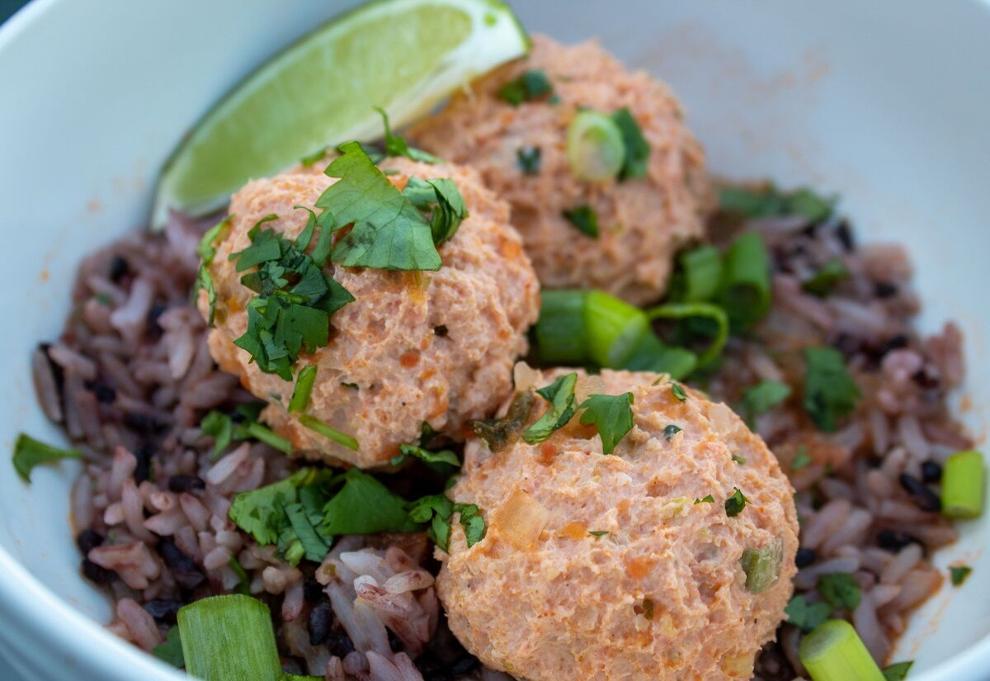 CASCADE LOCKS — When Sara Hauman was a contestant on Bravo TV's "Top Chef Portland," she said it was hard to live in the moment with the pressure on her to cook at her best. Since she has teamed up with KGW and Travel Oregon to produce the "Oregon in Season" series, she has finally had time to slow down and savor her time at the kitchen counter.
In an effort to help local restaurants and eateries, Oregon in Season and Hauman are traveling around Oregon to cook alongside other chefs. She will travel to the four regions that "Top Chef Portland" was filmed: Willamette Valley, Columbia Gorge, the southern Oregon coast and will finish up in the Portland area. This summer, she visited Xicha Brewing in Salem, where Hauman partnered with chef Ricky Antunez to craft some fresh crab corn arepa with coconut salsa.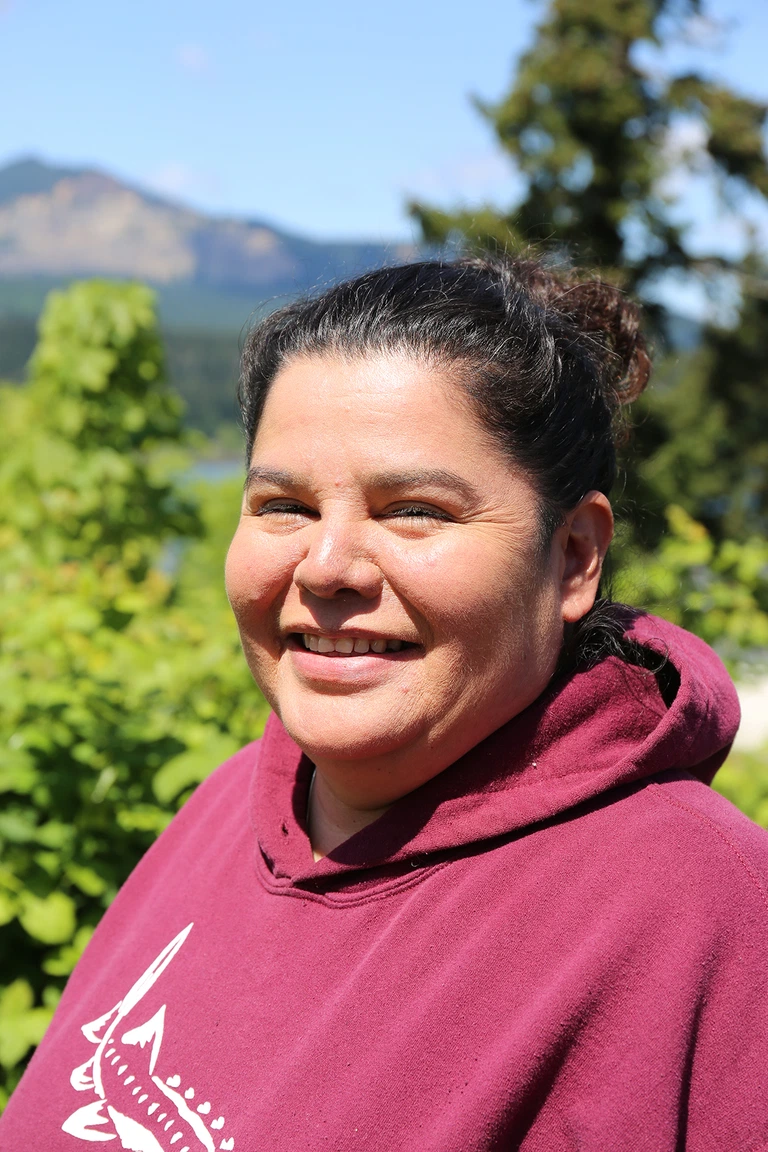 "Chef Ricky's restaurant stuck with me because it was built from the ground up," said Hauman. "That is similar to what I am doing now."
She is starting her own canned food business. Living between San Francisco and southern Spain, she realized that she must step out of her comfort zone to continue doing what she loves.
Before coming to Cascade Locks, Hauman ventured down to Oregon's southern coast at Port Orford to catch some rockfish. She fried whole rockfish and added some dulse seaweed jam to create her second dish on her journey through Oregon.
Crafting recipes with the regions unique food, Hauman once again chose to feature fish in Cascade Locks. Salmon are bountiful in the Columbia River Gorge and co-owner of the Brigham Fish Market, Terrie Brigham Price, knows that firsthand. Her family have been trolling the waters years before she was even born. Celilo Falls was known as one of the best fishing spots in the pacific northwest, but when the U.S. Government completed construction of The Dalles Dam, water levels were raised and their way of life was submerged in 40 feet of water. When she was young, her parents moved to Cascade Locks, which represents the western end of "Zone 6," The section of river designated exclusively to indigenous commercial fishing stretches 147-miles of river from Boardman down to the Locks.
After years of fishing, Brigham Price has mastered the practice. But one thing that she and her family has struggled with was what to do with the spine and the extra flesh. Hauman decided to use the salmon bones to make the tomato-coconut broth. The broth and some wild rice lays the foundation for the main feature of the dish. Using the meat that is mixed with an egg, some onions, celery, garlic and breadcrumbs, Hauman and Brigham serve salmon meatballs with the wild rice and broth to make a meal fit for the Columbia Gorge.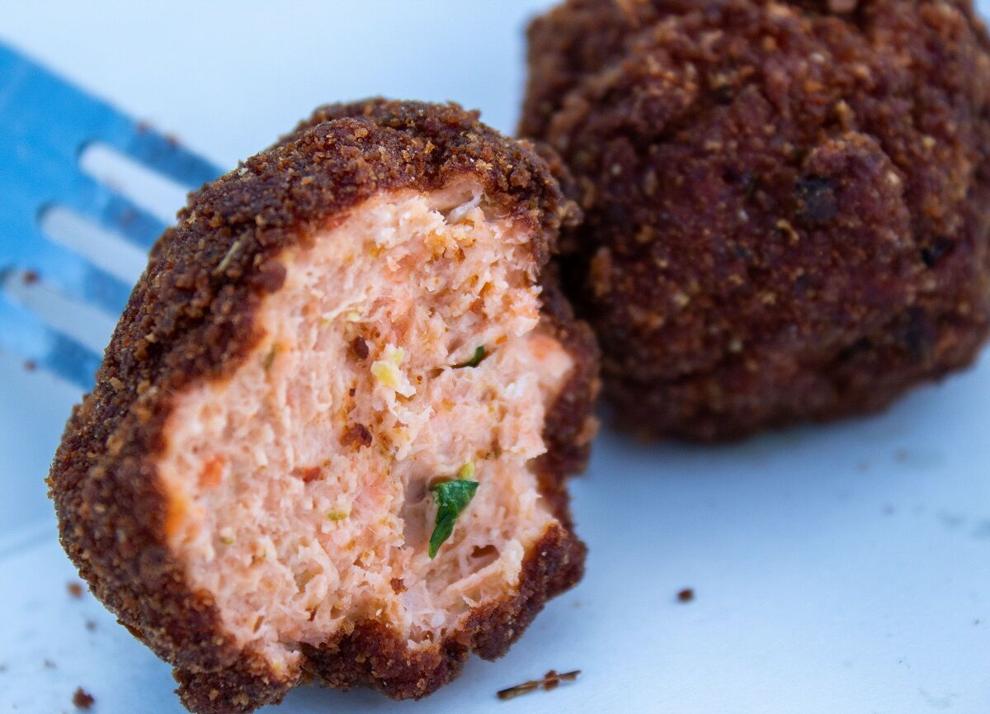 The Brigham Fish Market sits on main street in downtown Cascade Locks draws customers from far and wide. Famous for their sturgeon and salmon chowder, Brigham Price is hoping to keep the salmon meatballs on the menu indefinitely, or at least a variant of Chef Hauman's recipe.
For fans of fried food, Brigham Price offers fried salmon meatballs with some cocktail sauce that will bring you back for seconds.