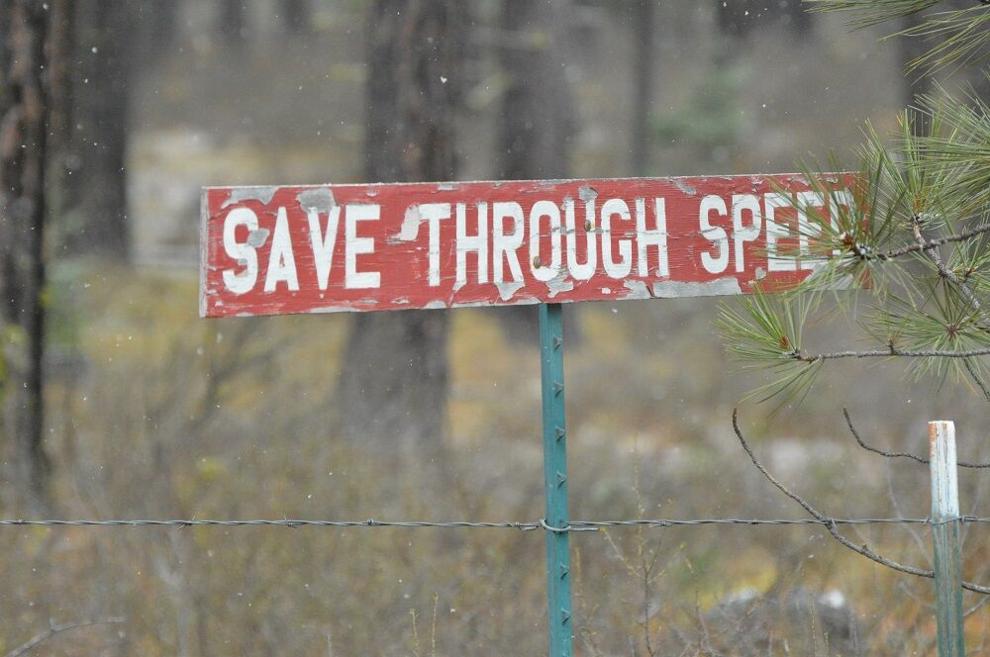 WELL SAID: "Some folks/save through speed/the minutes they/never live/to need" — Burma Shave-style sign series just out of Glenwood on the road to Trout Lake.
WELL DONE: The Hood River County Prevention Department sign, hanging at Hood River County School District buildings (and until last week, from Hood River footbridge), thanking Hood River County School District families, students and staff.
10 MINUTES: It's good to get caught up, but you gotta choose your location with respect: Recently, for approximately 30 minutes at Hood River Post Office, a woman stood and talked with a friend through the open window of a car parked at the northwest corner of Fourth and Cascade — one of the 10-minute-limit spaces. It's there for good reason: You conduct your business and then go. Spending 10 minutes inside and then hanging out in your car for awhile is not the idea. In this case, the two friends simply needed to find a different place to chat. (And next time wear masks?)
ADD PARKING: Ironic, in the least, to see a minivan owner blocking the corner of a busy intersection in Hood River — to unload a bicycle. Then, also across from the Post Office, there was the gentleman who cautioned another driver not to park in that tricky third-space-from the west; based on the sign location that space can seem to be a 10-minute free one but is, in fact, metered. "I learned the $15 hard way," said the man.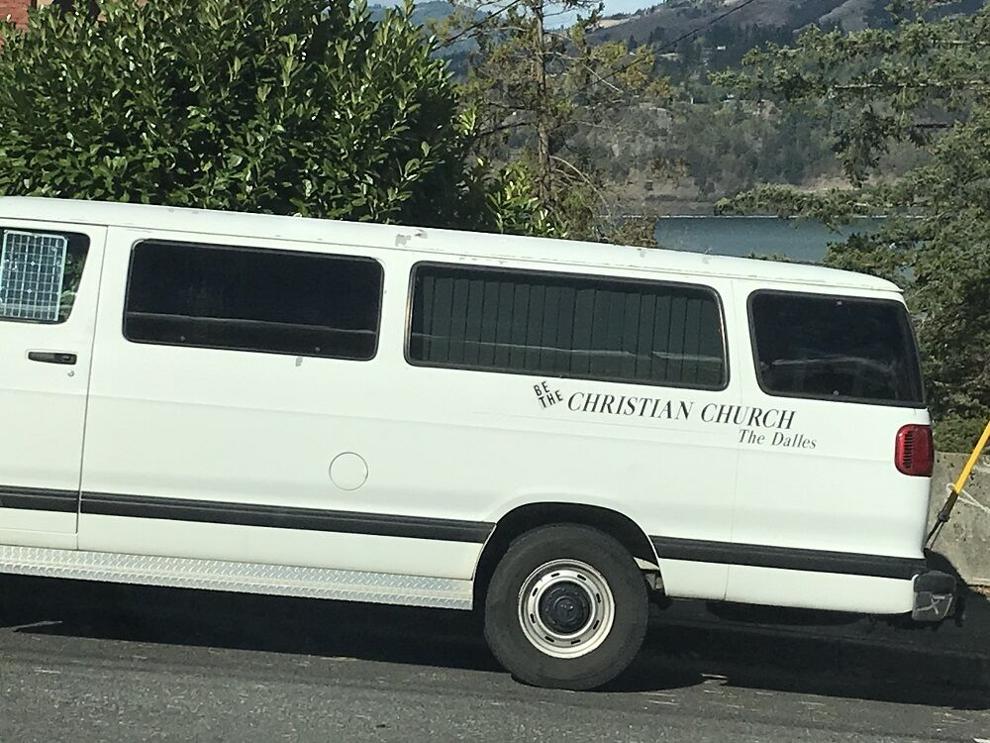 AUTO-GRAPHS: "My Other Vehicle is My Mind" bumper sticker ... car decal reading "Welcome to Hood River/Now Go Home" — another with "This is Oregon, Be Nice" ... another car'd said "Just Married: For 50 Years" ...
WINTERING OVER: "Do your life's work": Message on tire cover on a fifth-wheeler in storage in BZ Corner.
SEEN AND HEARD: "Shut Happens" sandwich board sign at River Daze ... "In Trout Lake No One Fights Alone," at Little Mountain True Value on Highway 141 ... on some lawns, the slippery and, perhaps, hazardous combination of mud and rotting leaves ... one rainy morning, two guys greet another, and as they wave one says, "I recognized you in the mask AND under that umbrella!" ... Standard poodle with a holly imprint dyed into his shaven haunch, and his fluffy tail colored bright red ... "watch for golf balls" on the Indian Creek trail (or goof balls?) ... the aroma of chestnut wafting along Indian Creek trail near Hood River Valley High School ..."God loves us too much the way we are to let us stay that way." — Seventh Day Adventist readerboard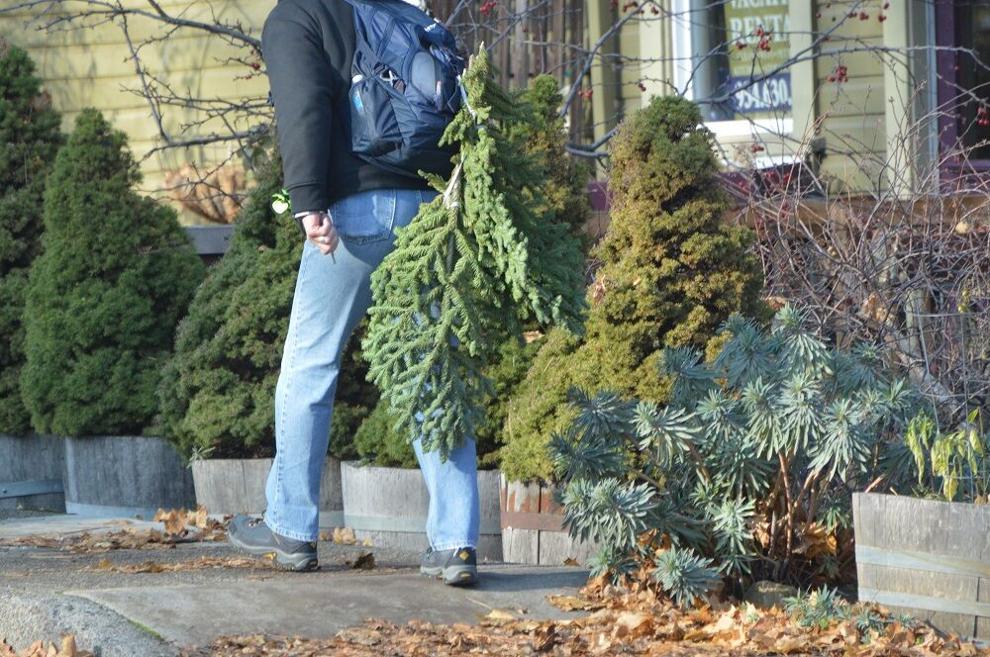 OZ-SOME SIGN: In the yard of Doug and Karen Roof, next to the trailhead for the Arrowhead Lane-to-Barrett Park section of Indian Creek Trail, is a sign reading "There's no place like home. — Dorothy". Is it a welcome greeting for anyone who might be tired from walking the trail, or frustrated duffers at the adjacent 14th hole? ...
CAFE DENIZEN, PART 2: The previous The Porch mentioned the Will Ferrell and Chevy Chase cardboard figures gracing the tables at Dog River Coffee in Hood River. Well, add Dolly Parton to the cutout guest list. (Drinking "Joe-lene"?) The image of America's coronavirus vaccine patron sitting over a cuppa? Talk about a shot of love ...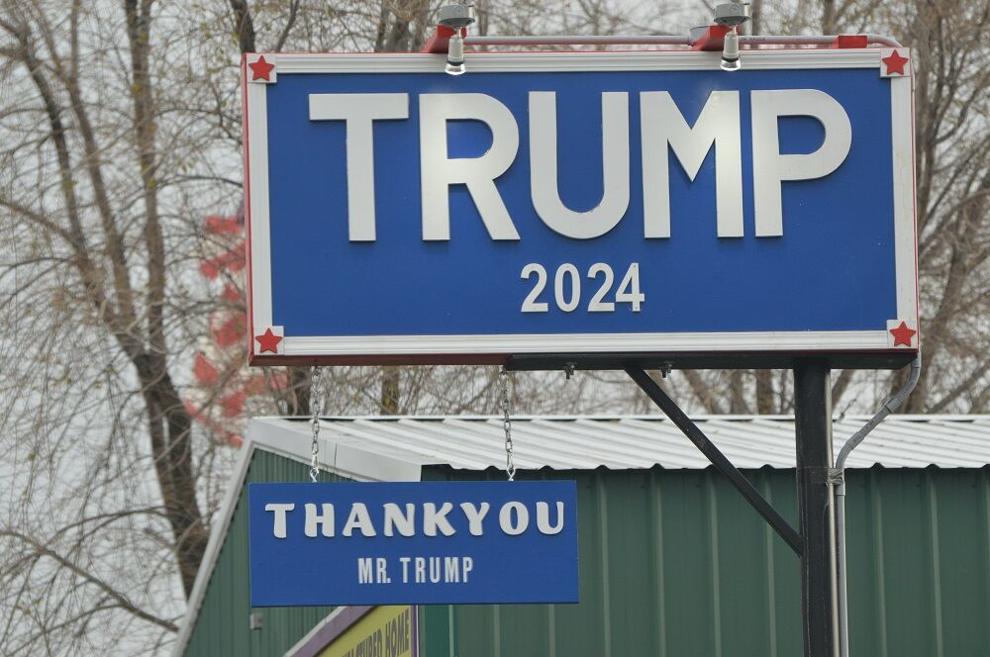 (What is The Porch? A celebration of the unusual, the mundane, the things here in the Gorge that we see and hear around us that don't need to go unnoticed. Got something to suggest for The Porch? Send it to kirbyn@gorgenews.com.)