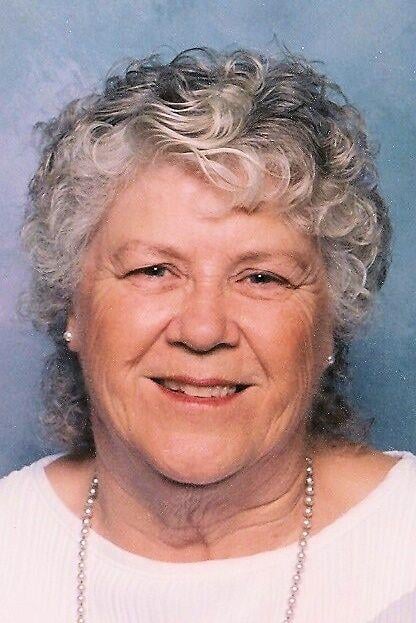 The Lyle Community Council has been actively searching for ways of improving our community, featuring a safe and convenient way to reach the sand bar west of town. After many meetings and discussions with various "powers that be," Vern Harpole summed up the LCC's involvement: "The LCC met with state and federal highway agency officials to express concerns and interest in solutions to the congestion at the Old Highway 8 and State Highway 14 intersection. The highway agency officials left contact information but wanted comments and concerns from Lyle residents, photographs and data that document the claims of congestion and accidents. The LCC representatives have met with Klickitat Board of Commissioners and received their endorsement of its resolution to pursue safe and legal crossing to the sandbar. Also the LCC will develop an educational presentation over the next couple months to outline the proposal for improving the boat ramp at Lyle Point, sidewalks, curbs, lights, and drainage improvement on Highway 14 from the Klickitat River to Eighth Street, as well as getting a pedestrian bridge across the Klickitat River from Lyle Point's old Depoe Road."
The LCC plans to meet with state representatives, senators and the Klickitat County Economic Development Council to illustrate this new vision for Lyle. They also plan to have educational meetings, surveys and host social events to gather input from local area residents on ideas and support for all these projects.
I hope you are as excited about the Lyle Lions Club First Saturday Breakfast returning! It is opening its doors on Saturday, June 5 from 7-10 a.m. at their community center on the corner the Fifth and Highway 14 in Lyle. The cost is minimal: Adults $7, 6-12 years $4, and 5 and under are free. They still dealing with menu choices and seating and are very optimistic that it will be safe and fun for all as they follow the most recent Klickitat County Department of Health guidelines. After a year's hiatus, they are anxious to serve their friends and neighbors and continue to support our community.
June has a few "Free Park" days. June 5 is National Trails Day, and Washington State Parks are free! The Discover Pass will not be required to visit a state park. The following weekend holds two opportunities: Saturday, June 12 is National Get Outdoors Day, and June 13 is Free Fishing Day! Get outside and take advantage of these fun opportunities to enjoy your favorite Washington State parks! Be sure to pack your "bug off," sunscreen, (in lieu of long sleeve shirts, wide brim hats, and ankle tight pants), masks and sanitizer, clapping sticks (to scare off the snakes, cougars, wolves and bears), ankle high boots for the sharp rocks, bottled water, matches, compass, phone … and above all … have a good time.
The families of the deceased, who came to honor their loved one's final resting place, came together at the Lyle/Balch Cemetery for its annual cleanup and gathered at the north section to hold the regular business meeting. President Bill Hamm chose the spot that would make everyone as comfortable as possible due to the lingering threat of the pandemic. The main topic of the meeting was to elect new officers due to the desire that he and the secretary/treasurer, Barbara Sexton, chose to retire their positions after more than 20 years. The new officers are as follows: President, Ken Thiemann; secretary/treasurer, Ann Barrepski; and the two new trustees are Ken Barrepski and Janet Marx. The new cemetery contact information is kthiemann78@hotmail.com. As Mr. Thiemann wears many hats in our community, he asks that you type in "Lyle Cemetery" in the subject line of the email. Both Bill and Barbara deserve a well earned standing ovation for their decades of commitment.
The Columbia Grange No. 87 in Lyle is the oldest grange in the State of Washington in continuous operation in the same building. It was started in 1889. Currently, we do not meet the 13 member requirement of the National Grange. As of June 30 of this year, we will either be put on probation, closed, or taken over by the State Grange. We have a treasurer, an acting secretary, but all other positions, including master, are not filled. The good news is we have a contract with the Gorge Farmers Collective through November, which is helping cover basic expenses like insurance and utilities. They are using us as a pick-up site for their delivery of awesome local produce and products on Wednesdays from 4-6 p.m. Check them out at thecoop@gorgefarmers.com. If you are interested in helping out contact Dianne Howard, Gary Jewell, Dick Keyes, or Annie Maguire.
I don't know who — or how many of you — received a letter from "Endurance" with a "2021 Vehicle Notification Department" letter. It had my name and address correct, so I thought it was from my car service contract coverage I received upon purchase of the vehicle. Enclosed was a threat of my coverage having a "price increase of between $150 to $500 dollars by May 20'." They had me a customer ID number and all, and said I could keep my coverage if I contacted them before that date … yada yada … Such as I was headed to The Dalles the day I received it, my daughter drove directly to Ray Shultens, where I purchased the car, and went in to make an appointment. She was told, "It's a scam!" I just wanted to warn all of you to beware of yet another way the evil-doers are trying to siphon our bank account into theirs.