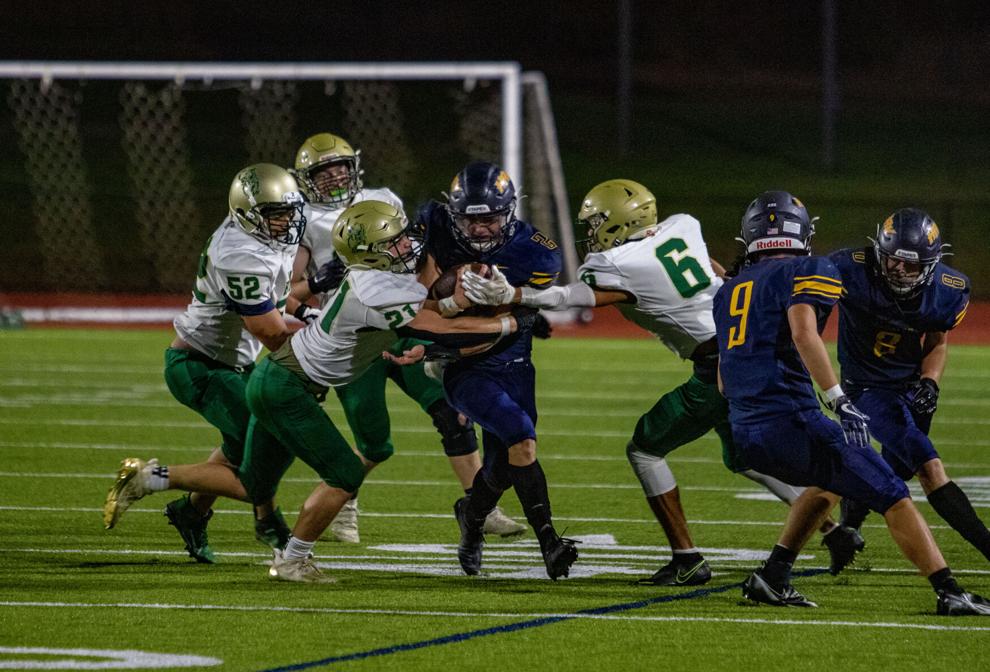 Visiting Pendleton handed Hood River Valley its first high school football loss of the 2021 season Friday night, when the Buckaroos scored 29 second-half points in a 35-21 come-from-behind win.
The tenor of the game changed on one play less than four minutes into the second half. Hood River's do-everything senior safety-quarterback Trenton Hughes was injured making a touchdown saving tackle along the Eagle sideline. Hughes had thrown for a score and ran for another to help Hood River (3-1 overall, 1-1 Intermountain Conference) take a 21-6 halftime lead.
After Hughes left the game, Pendleton sprung to life and Hood River went stagnant. Pendleton (3-1, 2-0) tied the game early in the fourth quarter and took the lead for good on a 23-yard Collin Primus to Benito Jennings touchdown pass with 6:46 remaining. Gabe Browning added an insurance TD a minute and a half later on a 43-yard punt return.
In the first half, Hughes had rushed 14 times for 139 yards and also threw for 58 more – accounting for 197 of HRV's 203 yards from scrimmage. Hood River had 51 second-half total offensive yards, with 34 coming on a long pass play.
Pendleton has won six straight games against Hood River, since the Eagles' 42-21 win in 2015.