Hood River County School Board met Sept. 8 at the Nathaniel Coe Administration Center, on what was the second day back in the classroom for most of the district's sites.
Superintendent Rich Polkinghorn said the goal was to keep students and staff healthy in order to stay in school all year long. Oregon Department of Education (ODE) had on Sept. 7 issued a school health advisory effective until Oct. 1 that included all eligible adults and youth receiving the COVID-19 vaccine, limiting social gatherings and non-essential gatherings, the reduction of extracurricular activities or holding them outside to maximize physical distancing, holding beginning of the year open houses outside or online, and reviewing the district's In-person Instruction and Continuity of Services Plan.
"These are all things we are already doing or are planning to do," Polkinghorn said. "… I'm thrilled the school year is underway; now it's imperative that we keep our students and staff healthy so we can stay in school all year long. That means you need to get your vaccine, wear your face covering, stay home if you're feeling sick, wash your hands, maintain social distancing — these are things we all need to be doing in order to keep everyone, including our students and staff, healthy and safe so we can keep our schools open."
Catherine Dalbey, human resources director, called up Jim Donnelly, HRVHS Success teacher and this year's summer school supervisor, who was one of 16 teachers across the state to receive the Regional Teacher of the Year recognition. Donnelly has been a full-time employee of the district since 2016, but began his association with the district 15 years ago as an assistant wrestling coach. He is also a 1995 HRVHS graduate.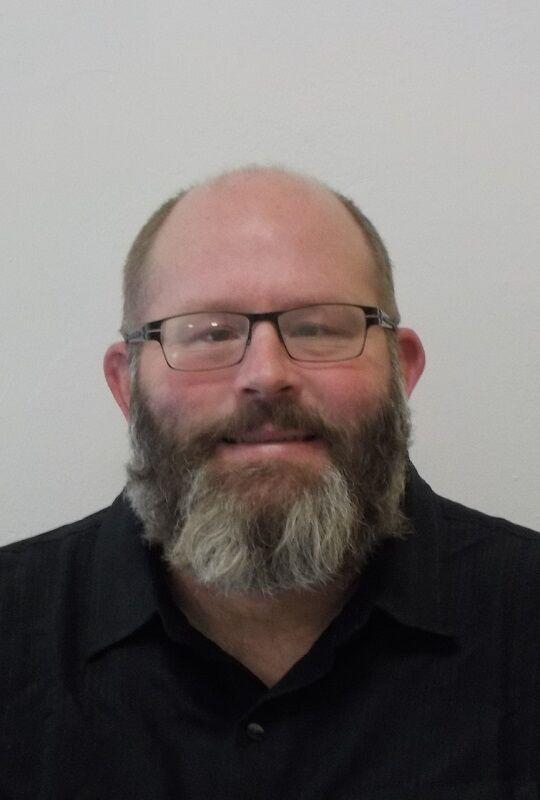 Donnelly thanked Trent Kroll, now HRVHS athletic director, for hiring him as a coach and giving him his first opportunity to work with students.
"I'm thankful for Rich (Polkinghorn) for hiring me at Hood River Valley, I'm thankful to Columba (Jones, HRVHS principal) and Bill (Newton, district curriculum director) for giving me the opportunity to work in this, we call it instructional coach but I think of it as teammate, working there with my fellow teaches," he said. "I'm the Oregon Regional Teacher of the Year of the people who applied to be Regional Teacher of the Year and I just want to say there are people in our Hood River Valley High School and across this district who go about their work in a more quiet way than me and bring excellence to their job every day, and so those are the people I want to support and help share those voices."
"I remember you as a high school student and I was teaching phys ed, but you were such an amazing athlete — you had such dedication and determination," said Board Member Barb Hosford. " … All that goes together with your determination and will and sharing with other kids, and I'm really happy for you. I know you're modest about it, but we're lucky. So congratulations."
Dalbey also told to the board that the district has hired 36 new licensed and 32 new classified staff for the 2021-22 school year. There were also 59 staff transfers — staff that moved around the district to new positions, mostly due to Hood River Options Academy going from serving around 900 students last year to 250 this year, she said.
There is a combined 255 year of licensed employee staff in this year's new hires, and 13 are in their first three years of experience in education, Dalbey said.
"It's a nice mix of new teachers and seasoned veterans," she said.
She also shared those 13 (and counting) new staff members are Hood River County School District graduates.
Profiles of all new hires can be viewed in the Sept. 8 board packet at www.hoodriver.k12.or.us (click on the School Board tab, then Board Meeting Packets; click the Board Meeting Sept. 8, 2021, link). The profiles begin on page 21.
Classified staff had their first-ever orientation this year, held at Divot's restaurants, in a partnership with the Oregon School Employees Association (OSEA), Dalbey said. There was also three days of preservice training for new teachers to become orientated to the district, instead of one, as in the past. This change was part of the negotiated contract with the teacher's union, Hood River Education Association (HREA), Dalbey said.
All staff additionally attended an inservice on the history of Native American, Latino and Japanese peoples in Hood River Valley.
"I want to welcome again all the current staff to another school and just thank everyone for all they've done for our students," said Board Vice-Chair Julia Garcia-Ramirez in closing remarks. "I think it's important to recognize everything that staff have done to ensure that everyone is supported and students are safe … and also welcome new staff — welcome to the Hood River County School District family."
"I so enjoy the new staff highlights," said Dr. Corinda Hankins Elliott in her remarks. "… And know they are going to be contacts with our children and that we have a lot of experience and education that are really going to make our schools better and our children's lives better."