In what protesters called a "For The Kids" rally, groups voiced opposition to mask mandates in schools through signage and blaring of horns down the streets of Klickitat County communities last Wednesday.
While Washington K-12 students prepare to return to the classroom this Wednesday, concerned parents voiced concerns about students having to wear masks in public school settings, as mandated by Washington state, arguing that it's the choice of the parents whether their children should wear masks, and not the Superintendent of Public Instruction Chris Reykdal or Gov. Jay Inslee.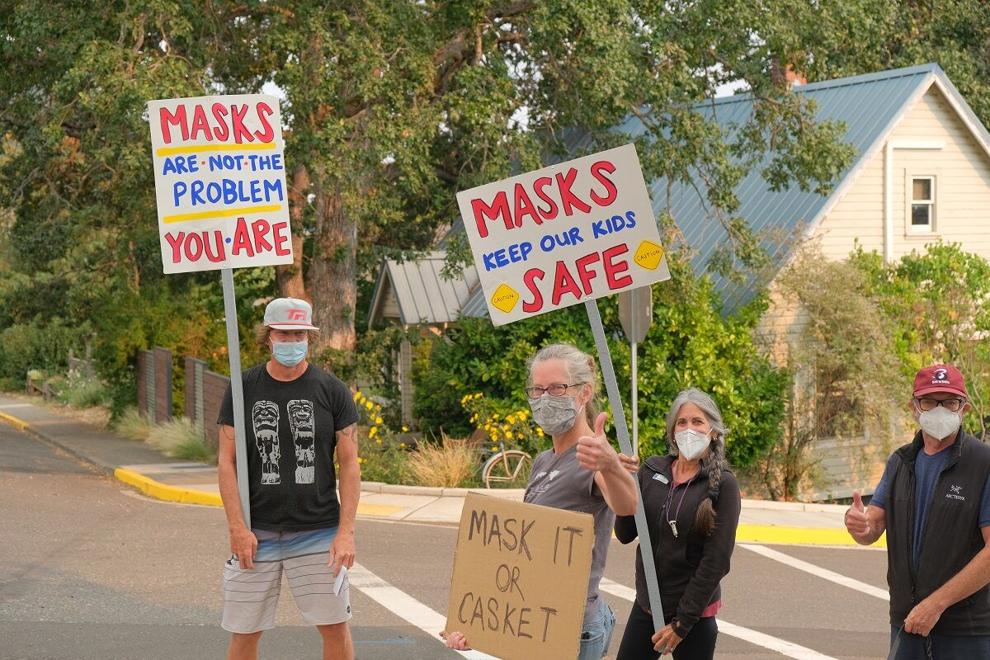 For The Kids Washington was organized as a statewide day of opposition against mask mandates in public schools. Rallies were formed in towns and cities, large and small, across the state.
The rally in White Salmon began in front of the school district office, prompting district officials to shut down operations that day out of concern over the safety of their employees. From there, protesters walked to the corner of E. Jewett Boulevard and N.E. Wauna Avenue, greeting cars entering and leaving the city.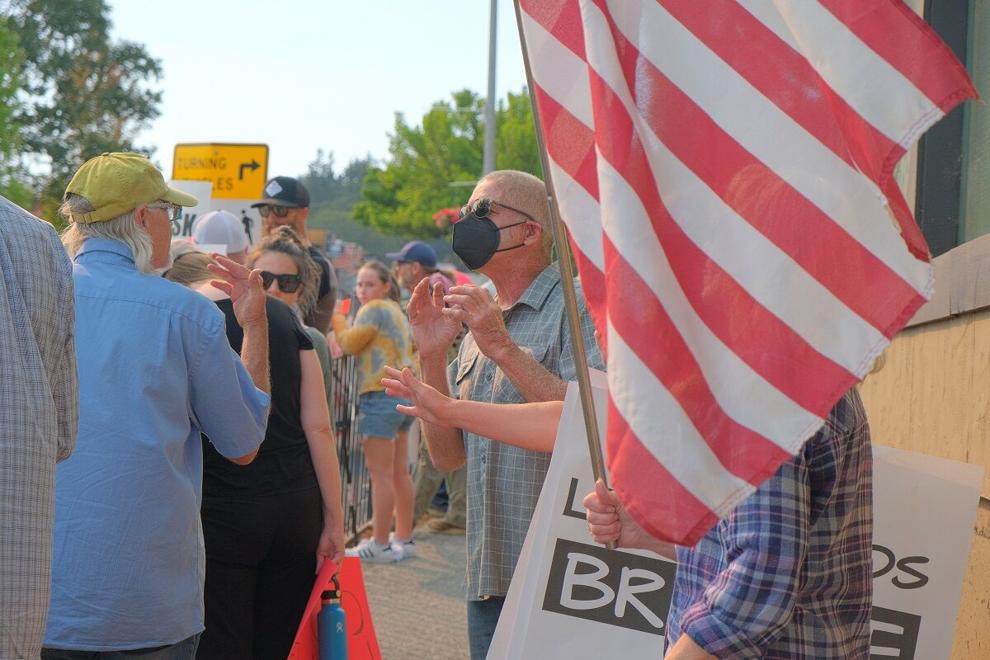 At least two dozen protesters made their way over to the intersection carrying signs reading "UNMASK OUR KIDS," "SUPPORT MEDICAL FREEDOM," and "COERCION IS NOT CONSENT." Some voiced their concerns that critical race theory is being taught to children in public schools, despite there being no state requirement that mandates the theory in any curriculum.
Local parent Lisa Evans, who also chairs the Klickitat County Republican Party, asserted the protest was nonpartisan, and said groups represented by 184 school districts participated in the statewide day of protest. As far as she knew, the communities of White Salmon, Trout Lake, Lyle, and Goldendale saw rallies against mask mandates.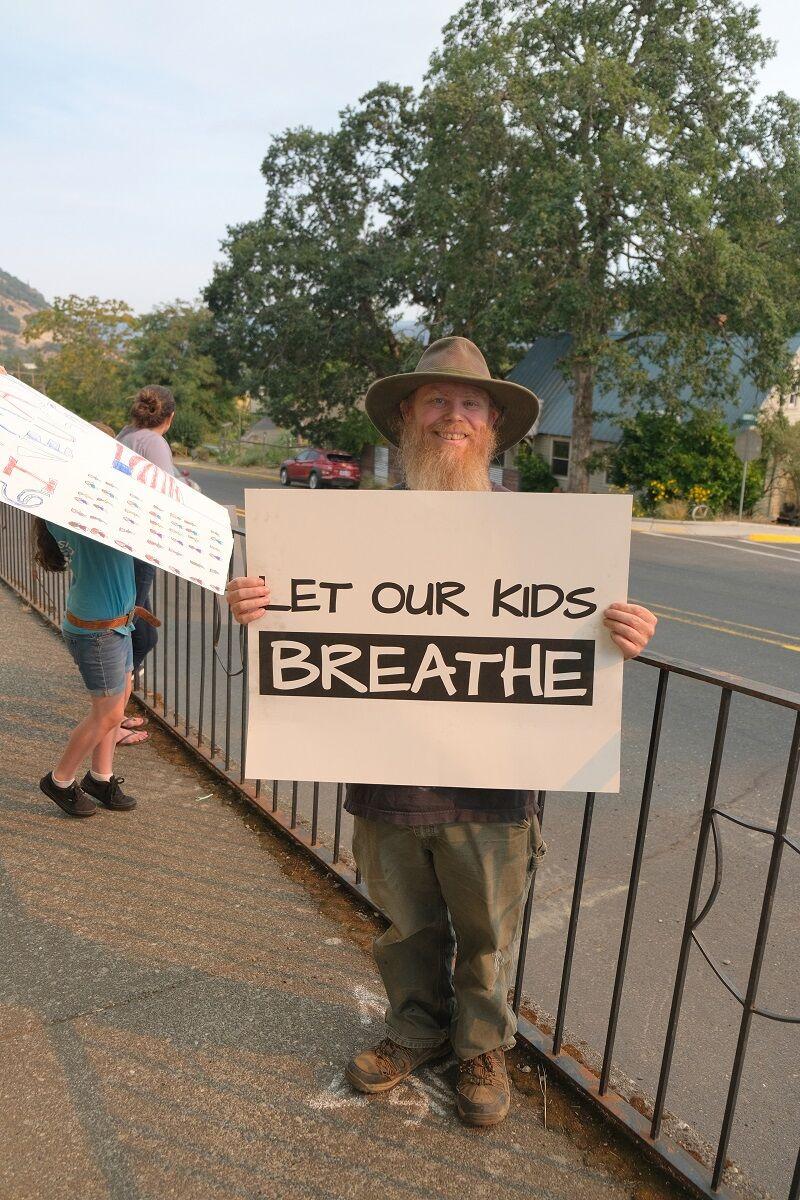 Evans said she wasn't representing the Klickitat County Republican Party during the event and that the party was not the organizer of the event, although the party shared the information online and asked people to "please join us."
To Evans, mandating masks is a step beyond what should be allowed in schools.
"We're their parents. We don't want to co-parent with the schools," Evans said.
Wearing a mask should be a choice, Evans said. And she said it's a choice she believes she can make for her child, considering she knows them better than the state does.
Despite her attendance at the demonstration, Evans stated that her child won't be attending public school this upcoming year. It's a refrain similar to what many of the parents told Columbia Gorge News at the event.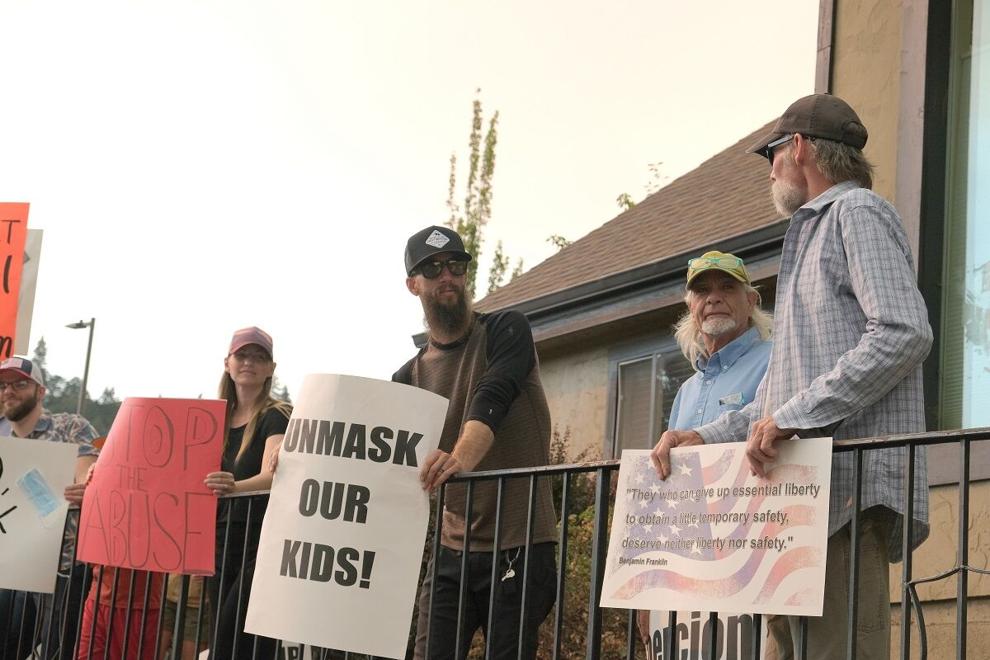 Another parent, Jana Hughes, said she will be homeschooling her children this year. What they're teaching in schools, she said, such as critical race theory, comprehensive sex education, and social and emotional learning, is "child abuse." Critical race theory is not a required curriculum in Washington public schools and White Salmon Valley School District has not implemented such a curriculum.
Hughes brought her children and attended the meeting to show strength in numbers, she said; "to put a question in somebody's mind" about whether mask mandates in public schools should be allowed.
"I hope it makes a huge effect — make them look at what they're doing," she said.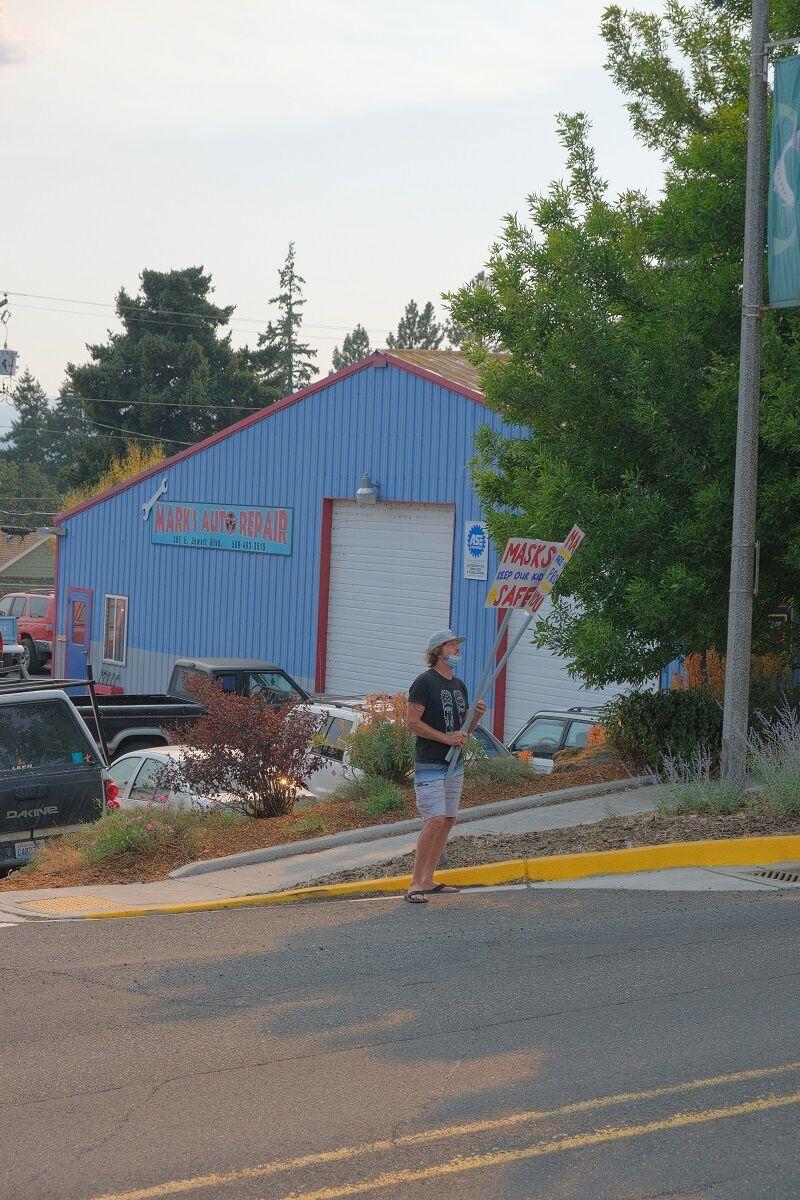 One protester, Chad McInroy, said masks can cause hypoxia and believes that children should have the choice whether to wear it or not.
Across the street, a group gathered to counter the demonstration's message. Andre Lorincz, a Spanish teacher at Columbia High School, said he heard about the protest when the school district sent an email out to staff notifying them of the closure that day due to the rally.
"Instead of working, I worked on these signs," Lorincz said. One read "MASKS ARE NOT THE PROBLEM, YOU ARE" and another said, "MASKS KEEP OUR KIDS SAFE."
He noted that kids deserve education in-person. "Kids want to be socially engaged — they need human interaction," noting that while it's OK to have a choice in what you do, "if they're going to come, they're going to wear masks."
While teaching last spring, the rule was in effect for universal masks and face coverings, and Lorincz said it worked with limited exceptions when COVID-19 was transmitted to White Salmon students during basketball season from an outbreak at Goldendale High School.
Mask wearing is a requirement in Washington's public education system. Department of Health requirements released for the upcoming school year state, among the requirements, "universal face coverings/masks, with limited exceptions. School bus drivers and passengers must also abide by the mandated mask rule."
Klickitat County Health Department continues to recommend "wearing a face mask that covers your nose and mouth when you are in public (especially in indoor spaces), washing your hands, and staying home when you are sick."
"Vaccinations are readily available for anyone 12 and older at a variety of locations within Klickitat County. All vaccines are available by appointment only and can be booked by calling Skyline Health, Klickitat Valley Health, NorthShore Medical, or Klickitat County Health Department," the local health department said in a press release.
Klickitat County has 85 active cases of COVID-19 according to a Friday update from the health department. Thirteen people in the county have died due to COVID-19 out of 1,244 confirmed cases.