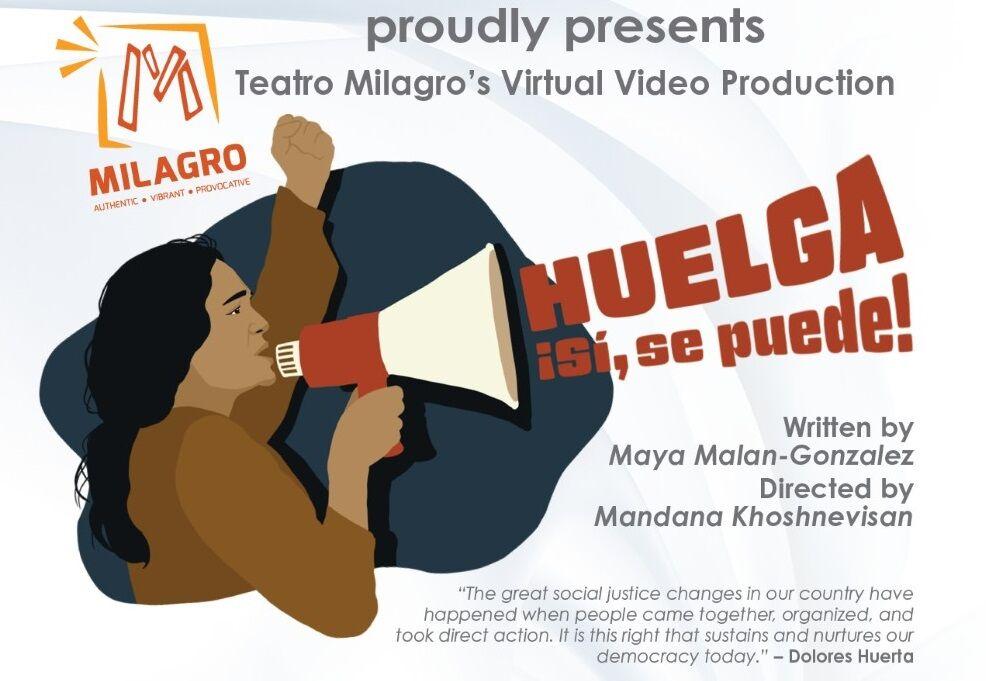 Bilingual virtual performance April 30 thru May 15
Thanks to a grant from the Oregon Cultural Trust, Columbia Center for the Arts is once again bringing a free virtual performances by Teatro Milagro to the Gorge community.
The production, "¡Huelga!" (translation: Strike!), written with a nod to El Teatro Campesino, travels back in time to 1962 to share the beginning of the farmworkers movement and highlight the journey of one woman who continues to make history.
Dolores Huerta's innumerable successes often went uncelebrated in the past until she changed the normative ideas about women in leadership, said a CCA press release. In 2012, when she was awarded the Presidential Medal of Freedom by President Obama, he also gave an acknowledgment to the fact that Huerta coined the famous phrase "Si, se puede, yes, we can!"
The small ensemble cast takes on many characters, including Bobby Kennedy, Cesar Chavez, Fred Ross, Pedro Adan Dominguez and Gloria Steinem, said the press release.
ICCA has again partnered with Teatro Milagro and Arts in Education of the Gorge to bring "¡Huelga!" to the after school program at Wy'east Middle School. Students will watch the performance, followed by live stream workshop with the actors on social justice theater and environmental justice activities. Any school is welcome to get a link and watch it in the classroom.