STEVENSON — The Stevenson Emergency Shelter got a facelift recently thanks to the volunteer team from Insitu, which joined forces to clean the grounds and help make the play area safer for children.
The outdoor activity was a good fit for a team of ten people from the unmanned aviation systems company, Insitu, organized by Kip Miller, Community Relations Coordinator. After reaching out to Washington Gorge Action Programs (WAGAP) to see what projects his volunteers could support, he heard from Curt Gray, Skamania County Housing Programs manager. The shelter needed some TLC.
Gray said his heart was filled with joy by the group's goodwill, deeds, and caring energy. "I want to thank Kip and his band of volunteers for the outstanding work they completed on the emergency shelter grounds. The tasks they took on and completed were just too big for our small staff to accomplish safely and effectively," he said. "That he immediately thought of identifying WAGAP as a candidate for such a volunteer event is a testament of how much our work is valued."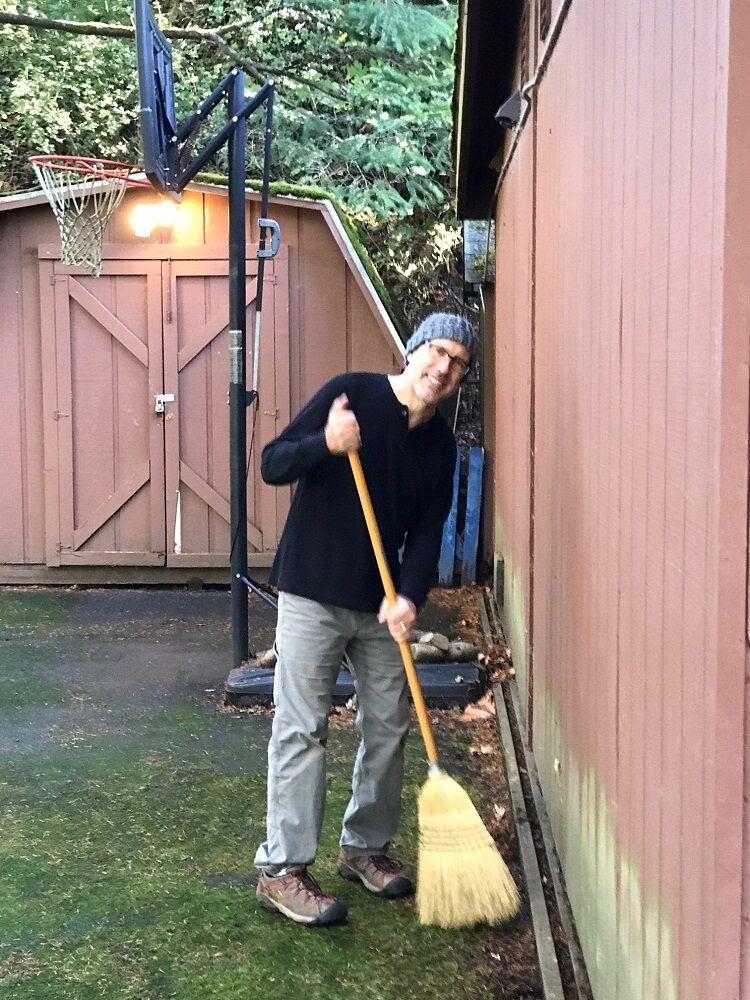 "Honestly, our community involvement never skipped a beat when the pandemic started. In fact, we had more volunteer hours in the Gorge the past two years than previously," Miller said. His company-wide team of volunteers has also continued to serve the WAGAP Food Bank Network through creating a monthly employee sign-up to fill gaps for shifts needed in receiving, boxing, and distributing healthy meals to those in need.
Although Insitu Headquarters operates out of Bingen, many employees live throughout the bi-state area as part of the larger regional community. Other employees live away from the area entirely and work remotely. This particular group of do-gooders was a mix of people from Skamania, Klickitat, and Hood River counties, with a few visiting family members that pitched in for fun.
"Knowing that the cleanup and new play structure were to help the shelter welcome a family was really special and inspired the whole volunteer group," said Ryan Smith, a Systems & Specialty engineering manager with Insitu. Smith, who is new to the area, said he looks forward to volunteer opportunities for his family to connect with the local community in a meaningful way.
WAGAP will also receive an unexpected bonus from the volunteers' hours of community service. This year Insitu's parent company Boeing started a new volunteer incentive program that provides a financial contribution when employees volunteer their time in teams of five or more. The team matching program will benefit the nonprofit at the rate of $20 per employee per hour. So this cleanup has raised $480 for the organization to further its good work.
Gray encourages more people to consider volunteering this winter with the seasonal warming shelter. Other ways to help include donating household furnishing and gently used items like boots, coats, and blankets to comfort those experiencing homelessness and poverty. He added that simple things such as a sanitized pillow bring great joy to those in need.
If you are interested in volunteering or donating to any of WAGAP's Housing Programs, please contact Gray at WAGAP's Stevenson office through email at curt@wagap.org or by phone at 509-427-8229 during regular daytime business office hours, Monday through Thursday.