Interstate 84 eastbound remains closed indefinitely as of Wednesday morning from Troutdale to Cascade Locks due to a landslide in Dodson/Warrendale, authorities said Wednesday at 10 a.m.
Meanwhile, a woman is believed trapped in her car underneath the debris flow in Warrendale, according to Multnomah County Sheriff's Office. Traffic has been diverted to Highway 14 in Washington, which has at least one slide closure in seven miles east of Carson in Skamania County as of Wednesday morning.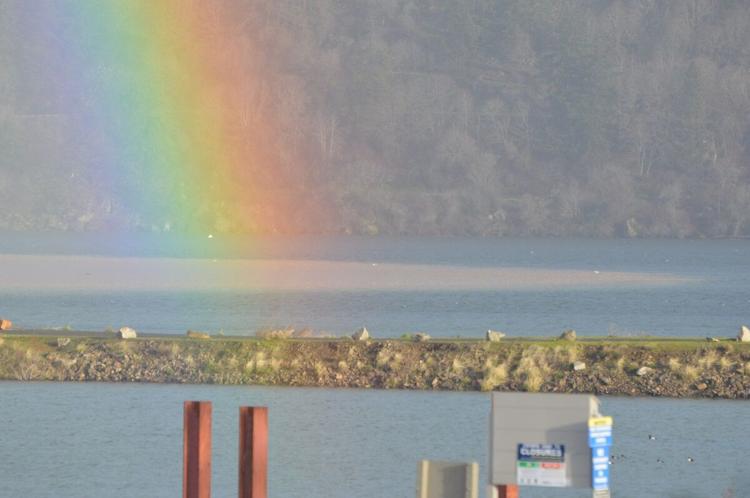 Rescue operations in Dodson are being planned pending assurance by surveyors that the upland slopes are stable and it is safe to go into the debris flow area, described as 100 yards wide and 10 feet deep in places, along Northeast Frontage Road at Dodson, five miles west of Cascade Locks.
"We believe there is a vehicle in the debris flow, but we have had no contact with the driver," said Chris Leidle of Multnomah County Sheriff's office.
Multnomah County authorities evacuated about 15 residents in the area on the frontage road, to Hood River Inn, according to Barb Ayers, Hood River County Emergency Services manager.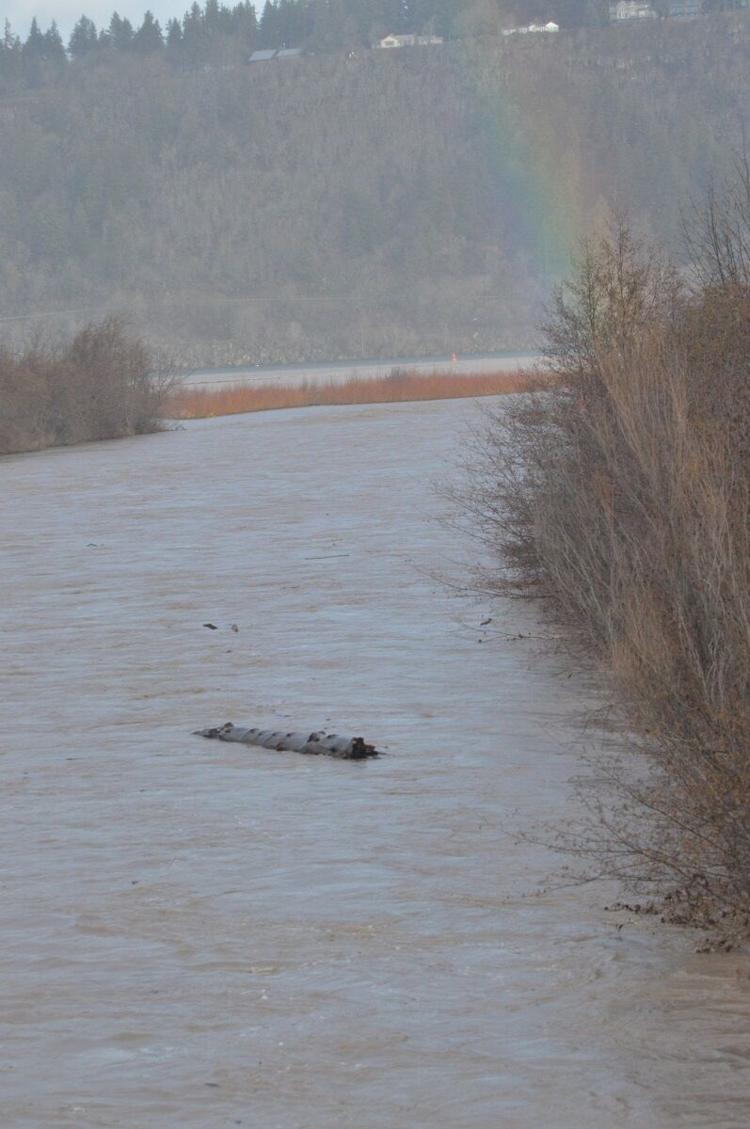 At 10:15 a.m. Wednesday, Highway 14 was closed at milepost 55, due to a rockslide, and semis are being turned around at Washougal, according to Washington State Patrol. I-84 and Old Columbia Highway conditions in the western Gorge may be difficult for driving, due to excess water and debris on roads, Ayers noted. She said Cascade Locks is reporting they are not impacted; however, roads are challenging due to heavy rain, hydro-plaining and minor debris.
National Weather Service issued a 9 a.m. advisory to avoid unnecessary travel.
At 11 a.m., Washington Department of Transportation issued this alert: "A debris slide about seven miles east of Carson has closed all lanes in both directions (on) State Route 14 at milepost 55.0. WSDOT crews are on scene and working to clear the highway as quickly and safely as possible. Travelers should use an alternate route or delay travel. There is no estimated time for when all lanes of SR 14 will reopen. Travelers are advised to avoid the area and expect long delays."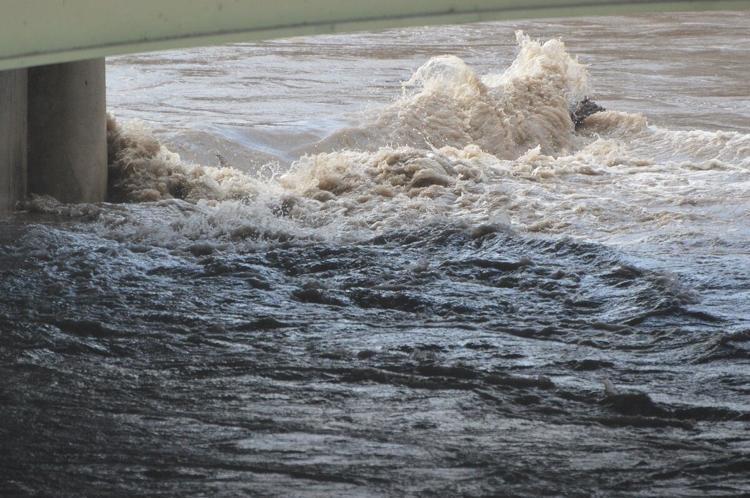 Tree fall and debris in Hood River has caused localized impacts from weather occurred overnight and Hood River is at minor flood stage, so Tucker Road bridge may be at minor risk. Above 3,000 feet it's reported to be snowing. Parkdale has had water in the roadway, according to TripCheck.
Liedle reported that his office received a call shortly after midnight Wednesday of a landslide in area of Northeast Frontage Road and 1-84 just west of Dodson, where the debris flow reportedly swept a vehicle off the roadway, with one adult female in the vehicle.
Due the instability of cliffs, darkness and continued debris flow onto the roadway, deputies asked fire crews to use thermal imaging among the debris, and a drone was launched by Gresham Police department but nothing was found.
"It was too dangerous for first responders to enter, because of mud, logs and boulders," Liedle said at 10 a.m. Wednesday. "It was challenging to even begin to know where to search but also challenging conditions and extreme risk entering the area," he said.
ODOT and Oregon State Police are assisting with freeway management, and ODOT is bringing in surveyors to perform a survey of the area to ensure cliffs are stable before crews enter the area
"At 10 feet deep, with that much debris flow it will take dump truck loads to remove the debris," Liedle said. "The search is challenging but we can't get better access yet and rescuers won't be able to get into the area until we know it is safe. We are hoping for the best and hope there is a positive outcome."
A severe backup happened on Bridge of the Gods in Cascade Locks in the early morning, but by 11 a.m. traffic was back to normal, according to Olga Kaganova, manager of Port of Cascade Locks, which owns and operates the bridge. Kaganova credited WSDOT and Skamania County Sheriff's Office with "amazing" assistance. She added that the Highway 14 closure had delayed a lighting truck from getting to a TV commercial production on Government Rock, east of town.