At long last, the Rotary Club of Bingen and White Salmon and Mt. Adams Chamber of Commerce held the 2021 Community Cleanup event last weekend.
The cleanup event, which ran Friday and Saturday, saw volunteers at drop-off sites greet visitors, lift and carry materials as well as make their way through the community, hoisting unwanted items to drop-off sites — and saw visitors to the event dropping off bulky waste or recycling items and gathering such materials for repurposing or reusing.
The cleanup event had stations for yard waste, electronics recycling, scrap metal, and among others, "freecycling," which allowed visitors to grab items they felt were able to be repurposed or reused in some way. Bingen-based thrift shop Second Hand Rose as well as the Gorge Rebuild-It Center provided valuable support, organizers said, by picking through materials to identify which could be reused or repurposed and sold, in an effort to ensure valuable items don't just go to waste.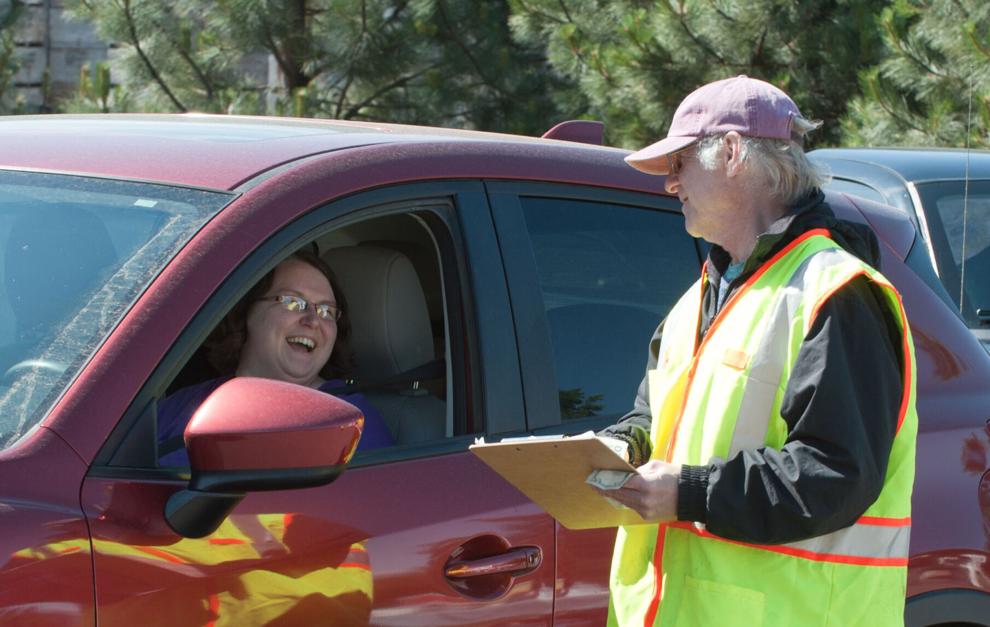 Said organizer and Rotarian Tammy Kaufman, " We want to thank everyone who participated in this year's event! It was amazing to get back to business following last year's cancelation due to the pandemic. We were all happy to help clean the community and have the opportunity to see one another in person again."
Organizer and Rotarian Pamela Zachary-Morneault said that the event was designed to provide people a place to bring items for which they no longer have a use, and for community members to come together and identify what materials can be reused or repurposed so that it doesn't add to common waste.
"So much of what comes in comes out," Zachary-Morneault said.
Bicycles for example, are a common item that organizers see each year dropped off by community members, which gives anyone a chance to dig through and find any that can be repurposed or repaired.
"It's just a random array of things that come down there, but so much of it does find a new home instead of going into the landfill, and that's just the bottom line," said Tammara Tippel, organizer and Mt. Adams Chamber of Commerce executive director.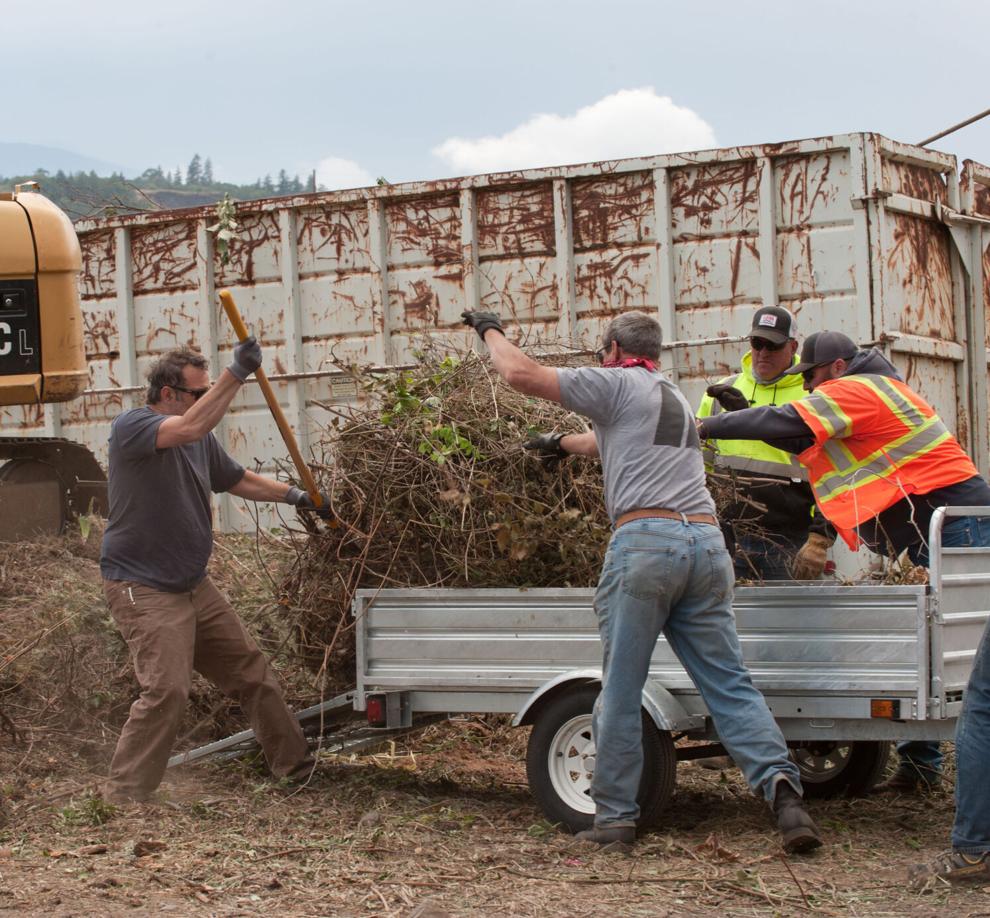 It was the first year since 2019 that the cleanup committee was able to organize and host such an event; last year's program was canceled amid the COVID-19 pandemic.
The cleanup committee met Tuesday to discuss some preliminary findings from last weekend. Tippel told the group, including Rotarians Zachary-Morneault, Dale Connell, Bruce Bolme, Shari Bosler, and Kaufman, that the group recorded 690 volunteer hours between committee meetings and volunteer work through the weekend, a number which was at the lower end of her estimate.
While the results from last weekend's program are still being processed by the organizers, Tippel did have some interesting insights to share at the meeting.
Tippel said 158 tires were donated to the program, a vast increase from 47 tires collected in 2019. Funnily enough, Connell noted that this year was the first year that the cleanup crews did not hoist away a box TV set. Through their work last weekend, so many items were able to find a new home, from an old point of sales system donated by Everybody's Brewing to sound systems and everything in between.
Tippel said she is planning to release a survey, coming soon, to send to participants to record feedback on multiple aspects of the event, including whether to continue organizing future programs to be held in May, or to plan for a return during April, when it was traditionally held.
All together, the event raised around $5,600 for the Rotary club, Tippel said.
Food for volunteers was provided by Ayutlense Family Mexican Restaurant, El Valle Mexican Restaurant, and EAT 14. Sponsors for the program included Beneventi's Pizza, Mt Adams Orchards, Harvest Market, Everybody's Brewing, Taqueria el Rinconcito, Feast Market and Delicatessen, North Shore Cafe, Pixán Taqueria and Cantina, Carmen's Kitchen and Murphy's Family Watering Hole.
"Community Cleanup is the largest annual hands-on event for our White Salmon - Bingen Rotary Club. Proceeds from the event support our direct costs and planning for next year. Any remaining funds go to the club's other community service areas like our literacy programs, youth exchange, and the holiday Tree of Joy," said Kaufman. "We welcome anyone interested in participating to contact us at rotary.club.323@gmail.com or join us for a regular weekly meeting held on Tuesdays at Noon."