Hood River — Hood River County School District (HRCSD) and Hood River Education Association (HREA) reached a tentative settlement on a new three-year collective bargaining deal in the early hours of Thursday, April 22, during its third meeting with a state-assigned mediator. The HRCSD Board of Directors reviewed and unanimously approved of the contract at the April 28 public meeting.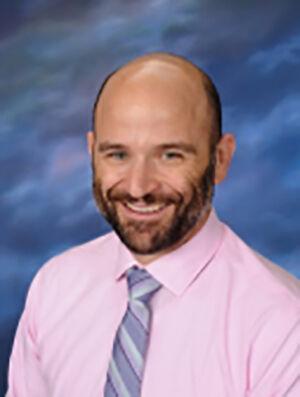 The teachers' union held a vote earlier that day and voted to ratify the contract.
Superintendent Rich Polkinghorn began the April 28 board meeting with the news.
"We'll start with some good news to share with you all and our community, that we've reached a tentative settlement agreement with the Hood River Education Association," he said.
HRCSD and HREA agreed upon a readjusted salary schedule that will benefit teachers new to HRCSD and the teaching profession in the 2020-21 school year. They also agreed upon a 2.5 percent increase for both the 2021-22 school year and 2022-23 school year. Furthermore, the contract includes a monthly district contribution of $75 to a Tax-Sheltered Annuity for all educators. Part of the wage increase includes extending the teacher's contract year by two days. In negotiations discussions, HRCSD and HREA prioritized keeping a competitive wage and benefit package to attract and support the best staff.
In addition to salary, another key financial agreement related to insurance plans. The school district will continue to provide teachers a $500 deductible insurance plan with the Group HRA with a $117 monthly employee premium share for the life of the contract.
HRCSD will also increase the number of credits available for reimbursement for continuing education. Additionally, HRCSD will provide a salary differential for bilingual staff. The school district also will provide monetary recognition for educators who hold nationally recognized certifications. Career and technical education teachers who come from industry will be placed in the salary schedule commensurate with industry experience.
HRCSD and HREA agreed to maintain two monthly staff meetings at 45 minutes each while guaranteeing all teachers will be afforded 375 minutes per week of prep time.
Other noteworthy parts of the contract include a simplified application process for in-district candidates to apply for jobs within the school district; articulation of the process for staff to express their safety concerns to their supervisor; and standardized head and assistant coaching stipends.
HRCSD and HREA began its negotiations process in February 2020. The process paused in March 2020 due to the COVID-19 pandemic and resumed in August 2020. The groups have met 16 times since the process started in early 2020. Although HRCSD and HREA were able to agree on several articles within the contract, they remained apart on key issues. To efficiently reach a settlement agreement, HRCSD requested assistance from a state mediator.
Mediation involves a neutral third party working privately with HRCSD and HREA to more efficiently resolve issues and settle the contract. Many contracts are settled during a mediation stage of the process that is set forth in the law. HRCSD is confident the three-year collective bargaining agreement is financially sustainable and will continue to allow for the best educational opportunities for HRCSD students.