Hood River Valley High School hosted the annual Blue and Gold scrimmages on Friday August 20. Intra-squad games were held on the teams respective fields. Men's and women's soccer played at Westside Elementary, while the football team ran through some plays at Henderson Stadium, on the campus of HRVHS. Teams held organized tryouts and practices in the days leading up to Blue and Gold. Final rosters were announced Thursday for varsity, JV and freshmen teams across all sports.
Blue and Gold gives fans and players a chance to see their first action on the field. Coaches use this time to experiment with different positioning and play calling. Football coaches surrounded the players and offered advice when the play was finished. Referees also benefited from this event. Younger referee's got a chance to see some live action, and the more experienced refs a chance to stretch their legs. 
According to Richie Carter, one of the longest tenured referee's in the Columbia Gorge, said they need all the help they can get. With so few people willing to referee, they are struggling to make ends meet. As the newer referee's tried out different on-field positions and mechanics, the football players did also.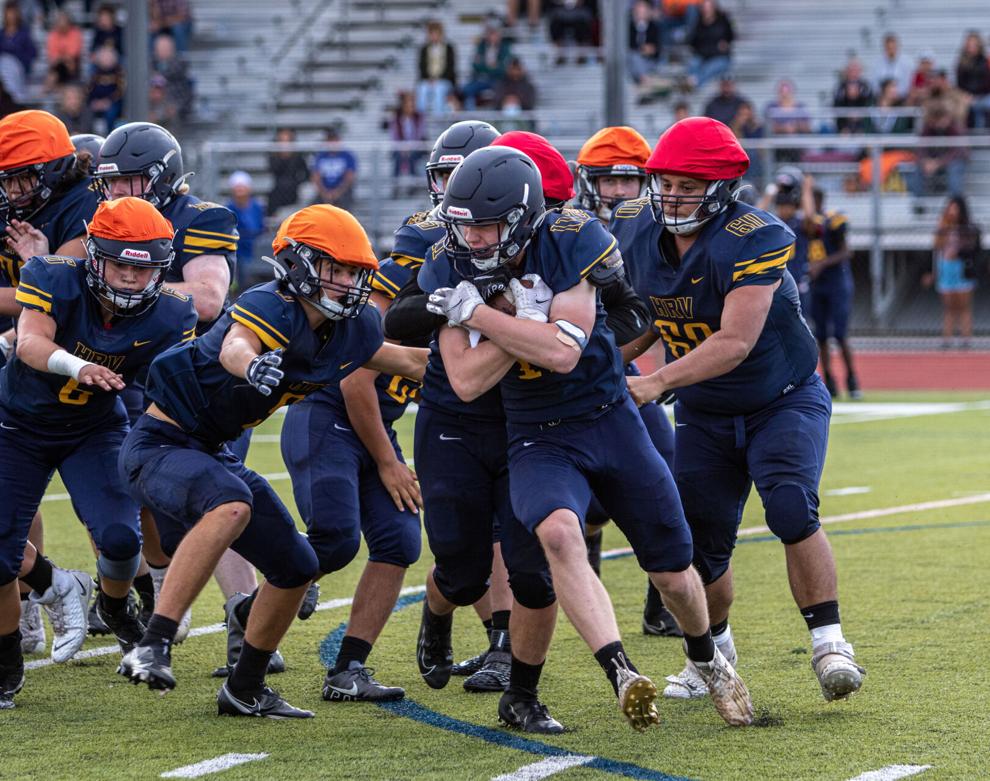 Switching positions almost every play, the goal is to find which players play which positions best. Often times in high school, players will play on both offense and defense. Last season, Tanner Fletcher led the team in rushing touchdowns and tackles. Returning senior Ryles Buckley earned a spot on the 5A First Team Cornerbacks first team last year and also handled some of the rushing attempts during Blue and Gold. HRV's first game is scheduled for September 2 against Hillsboro, who they beat 58-14 in the final game of the year last year.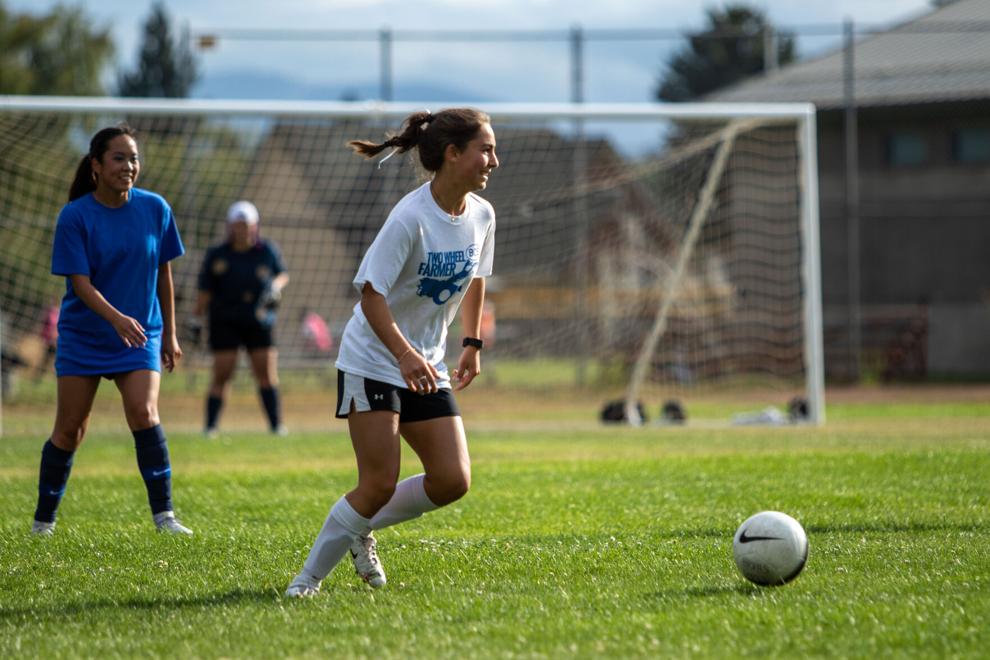 The women's soccer team is young, but head coach Amanda Orand's past soccer experience will help the players for this year's campaign. Orand played Division 1 soccer at the University of Hawai'i and the University of Oregon. Off the field, the team went to see the Portland Thorns win the Women's International Champions Cup over French club Olympique Lyonnais this weekend. Setting a benchmark for her players to be the best players and students they can be. On September 1, girls soccer will host it's first home game at Henderson Field.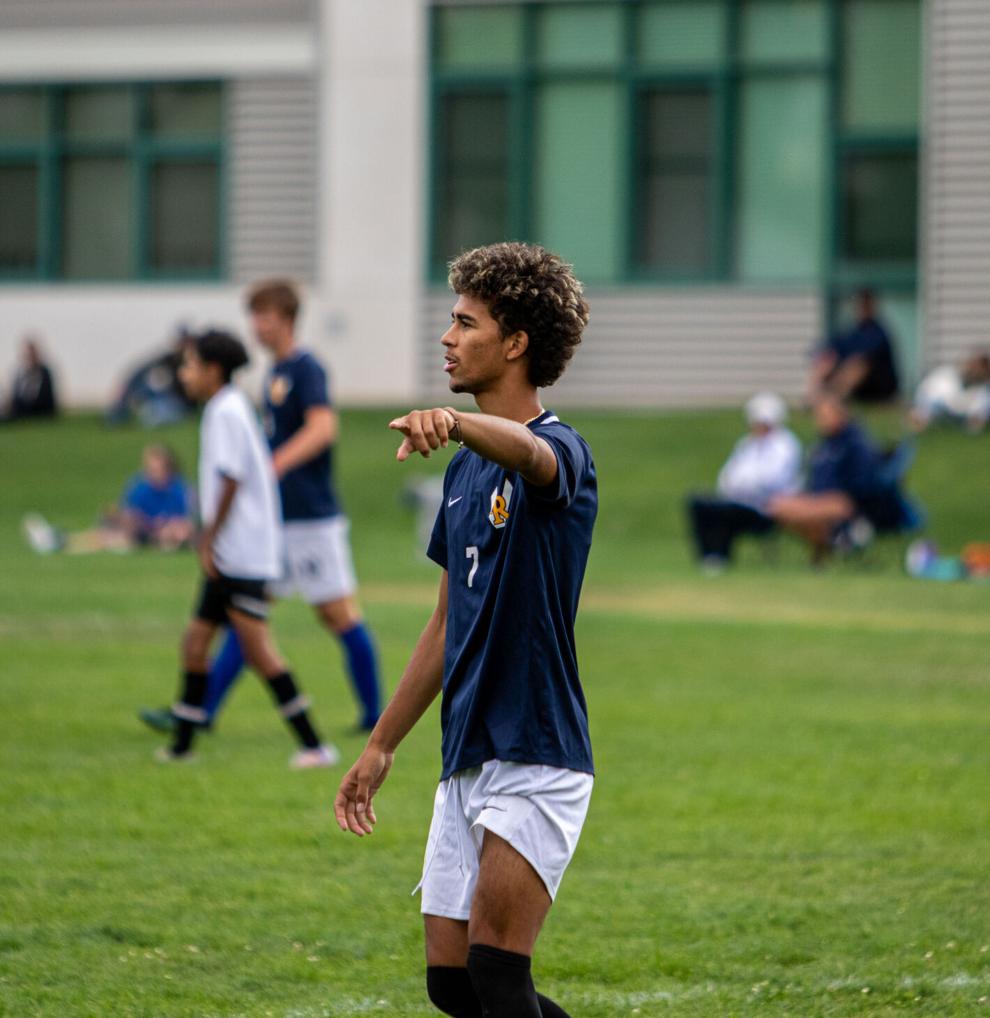 Men's soccer is led by longtime coach and State Champion, Jaime Rivera. Winning back-to-back titles in 2014 and 2015 he has led the soccer team to the playoffs every year since. Senior midfielder, Jaden Dubon will orchestrate out of the middle of the pitch as a captian for the varsity squad. Dubon has also suited up for the Belize U18 team. Training with the national team is an experience most high school players don't get to see. Their first competition will take place at Barlow High School on August 31. On September 9, they return home for a game against West Albany.