James and Molli Martin, owners of Sunshine Mill, Copa di Vino and Quenett Winery in The Dalles, have officially completed their purchase of the Baldwin Saloon downtown.
The Martins have assembled a management team for the saloon including three recent graduates of Oregon State University's College of Business, who Molli calls "The Baldwin Boys," and Executive Chef Joe Kosarek.
"The Boys" are James and Molli's son Griffin Martin, Liam Macleod and Andrew Scardina. All three Delta Chi fraternity brothers had plans to travel or pursue further education after they received degrees last year. They were recruited by James after the Martins made a somewhat spur-of-the-moment decision to buy the building and business, Molli said.
The Martins, born and raised in The Dalles, heard last year that former owner Mark Linebarger was retiring. Molli said the family — and the community — were saddened by the news.
Molli ran into Linebarger while out walking and asked him about a painting on the saloon's wall that James had always wanted to buy. Linebarger told Molli to have James give him a call.
Two weeks later, James called Molli and asked if she had a minute to talk. "Never a good sign," she joked.
When James pitched Molli the idea of buying the saloon, she left the room. She said she didn't want to jump in without someone solid running the kitchen. James called Kosarek, who had been laid off as an executive at a 25-restaurant group in New Orleans when the group cut back to one restaurant open due to the pandemic.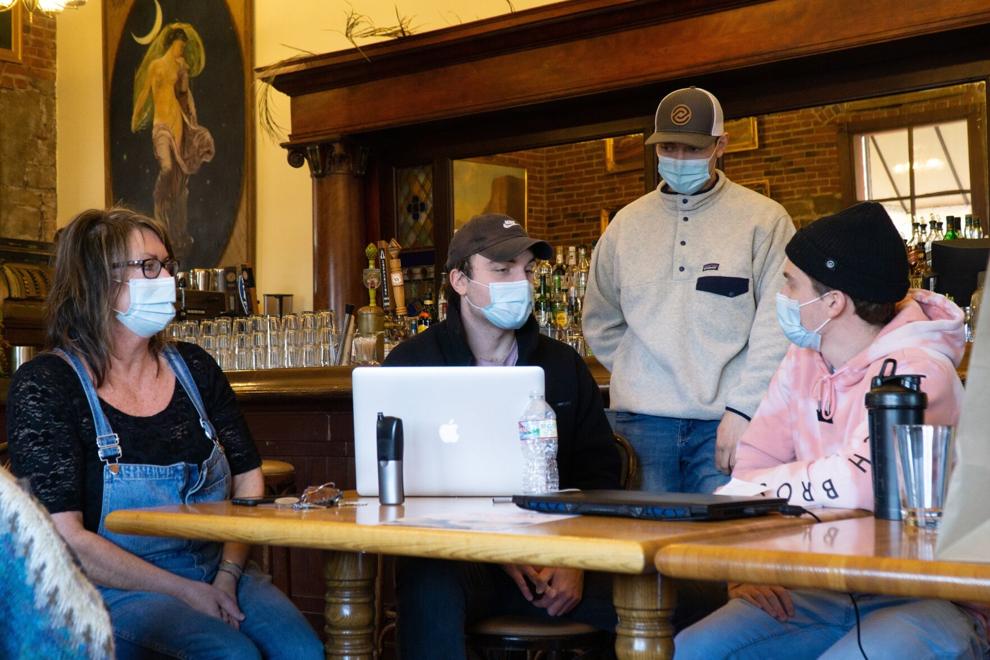 With Kosarek on board, Molli was sold. She said the business is now serving as "an incubator" for several ideas James and "The Boys" have been working on. She said the saloon will hire its staff when Wasco County gets a date to resume indoor dining.
Until that date, take-out from the Baldwin can be ordered through the "chef-prepped meal kit" service Griffin, Macleod and Scardina are developing: Entréez (pronounced entrées). Customers can order kits for delivery at entreez.com and receive fully cooked and vacuum sealed ingredients with instructions for heating and plating dishes.
Molli said this means take-out that provides a fresh dining experience at home. Griffin added that Kosarek's dishes are complex enough that most people wouldn't even attempt them from scratch at home.
Scardina said Entreéz provides the convenience of other meal kit delivery services. Unlike other services, he said, a kit ordered from Entreéz includes familiar, local ingredients and brands which are sourced and delivered sustainably.
Orders placed by 4 p.m. are delivered the same day from 5-6 p.m., Monday-Saturday.
Macleod, who studied supply chain and logistics management, designs a delivery route allowing one driver to make all the deliveries in one trip. He said the team finds a way to improve their efficiency and service almost every week.
Kosarek said the kits aim to allow guests to choose between simple "heat and eat" preparation or plating the dish to restaurant standards. According to entreez.com, meals "require a maximum of 20 minutes to prepare at home."
He said the team at the saloon has been "trying things constantly" looking for ways to improve. He said taking time to develop the menu before opening is always ideal for a new restaurant.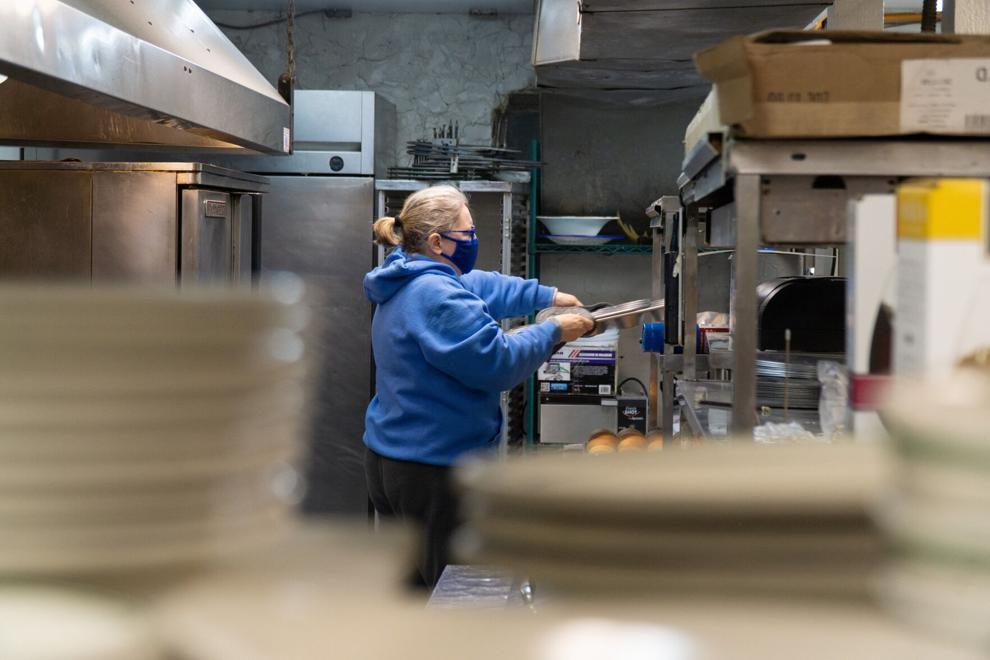 "If we had bought the building empty to start a restaurant in, we would've spent a month or two on R&D (research and development) of food," Kosarek said.
He said conceptualizing a dish or menu is the easy part. "Then the question becomes can I execute this consistently," he said.
Griffin said the team has made the most of "the freeze" on indoor dining which started just as Kosarek arrived in town.
"If Entréez doesn't work out, we've still created a really efficient restaurant," Griffin said.
The menu will be mostly new when the Baldwin opens in earnest, Kosarek said, but popular items like the clam chowder and onion soup will be there.
"There will always be some level of familiarity to the menu," he said. "We're not going to be a tweezer food restaurant."
Griffin said Kosarek does little things to help dishes "pop." The addition of chive oil to the old-favorite clam chowder, for instance, has a barely noticeable flavor but adds a flash of green to what would otherwise be "a bowl of white soup," he said.
Molli said loyalty to the saloon's history is important, but providing a great experience is the priority.
"We think the changes will be a positive," she said. "Everyone loved the old experience. We want to enhance that."