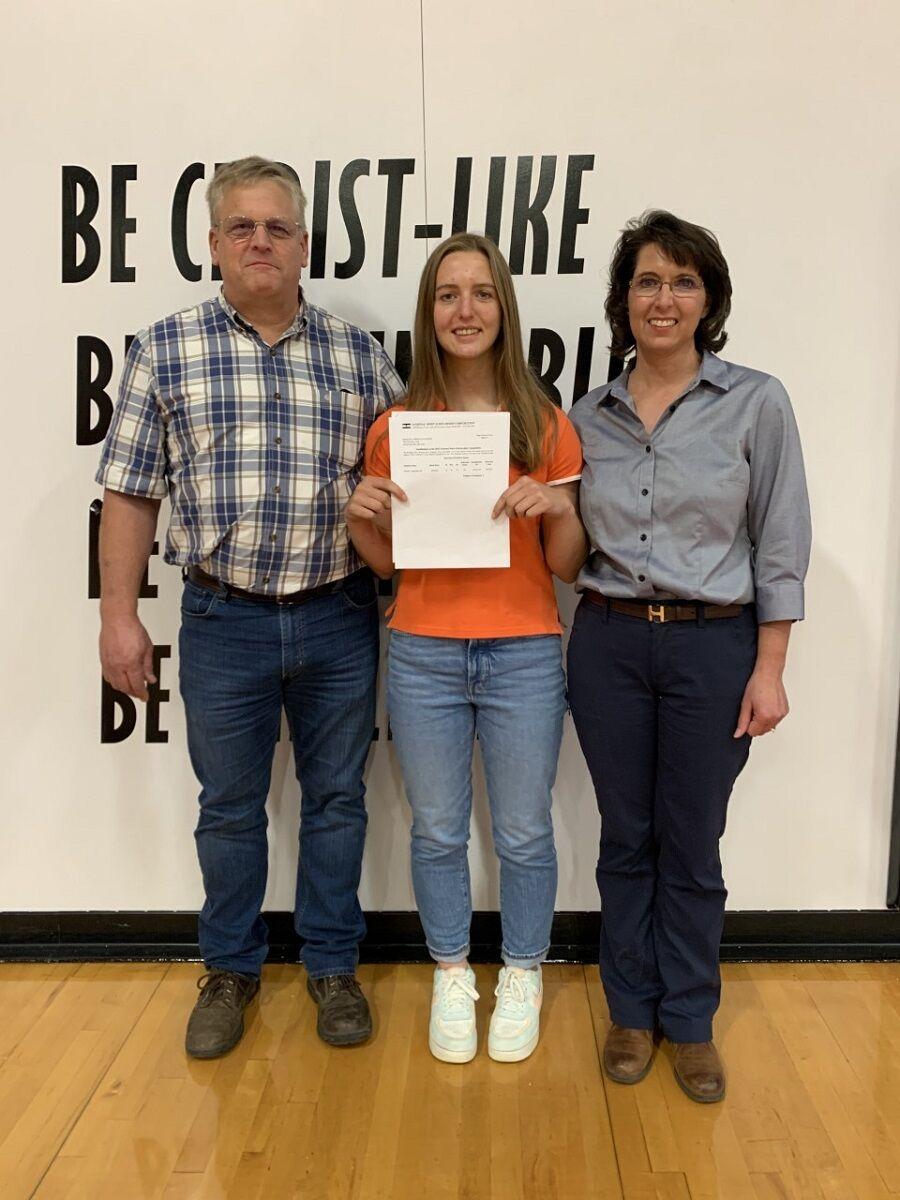 Horizon Christian senior Augustina Decker was recently selected as a National Merit Scholar Semifinalist. Decker, a resident of The Dalles, is an exceptional young lady well-deserving of such a prestigious accolade.
The National Merit Scholarship Program is an academic competition for recognition and scholarships that began in 1955. Approximately 1.5 million high school students enter the program each year. High school students who meet published program entry and participation requirements enter the National Merit Scholarship Program by taking the Preliminary SAT/National Merit Scholarship Qualifying Test (PSAT/NMSQT) at the specified time in the high school program, usually as juniors.
The 2020 PSAT/NMSQT served as an initial screen of entrants to the 2022 National Merit Scholarship Program. The scores of students who met program participation requirements were used to designate a pool of about 16,000 semifinalists on a state allocation basis. Semifinalists are the highest scorers in each of the 50 states and represent less than one percent of each state's high school seniors. Although semifinalist qualifying scores vary from one state to another, the scores of all semifinalists are extremely high.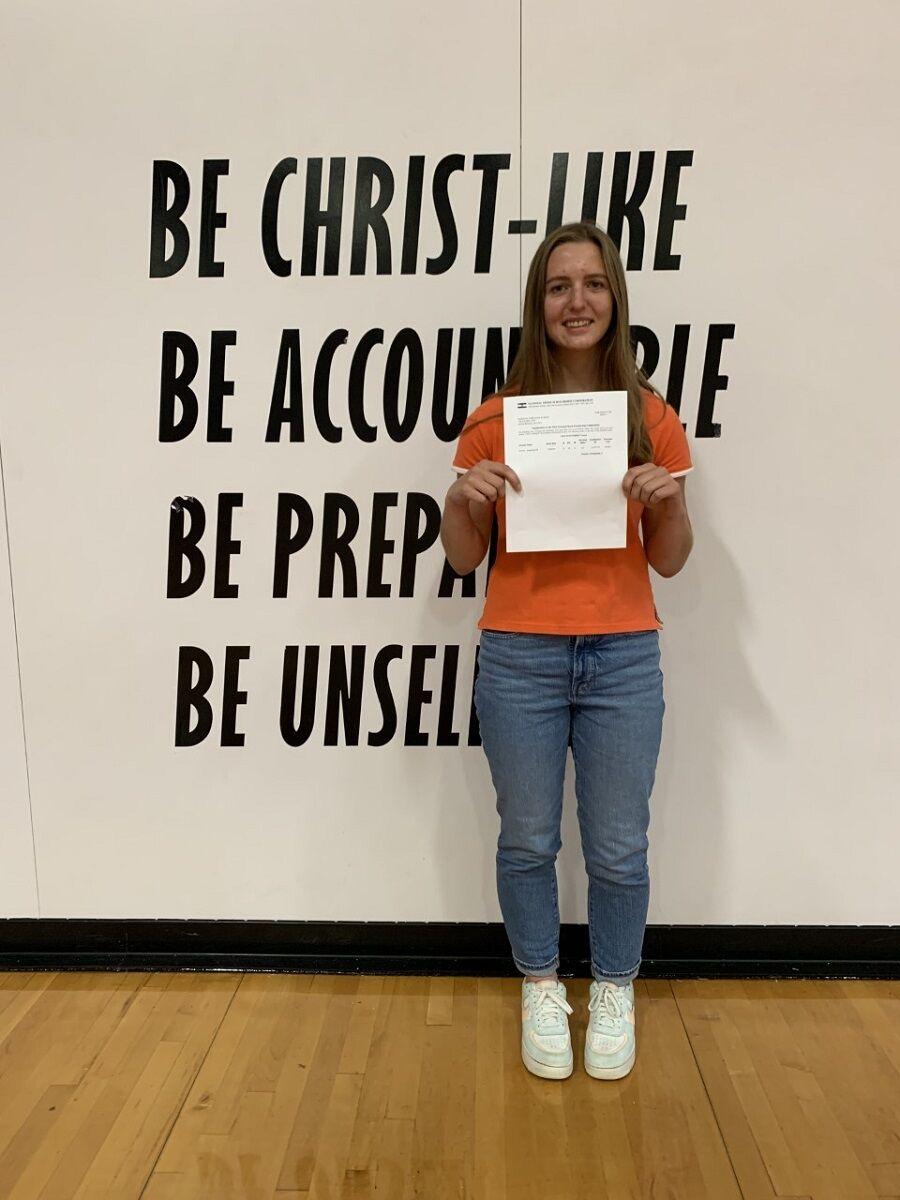 To be considered for a National Merit Scholarship, semifinalists must advance to finalist standing in the competition by meeting high academic standards and all other requirements.
Decker has assumed an exceptional amount of responsibility for a high school student. She carries a heavy load of challenging courses, both AP and advanced dual enrollment, as well as the remaining standard courses required at Horizon Christian School. She has served on Student Leadership for four years, fulfilling the role of Student Body Vice President this year. Decker is a multi-sport athlete, running cross-country and track as well as playing basketball and always leading her teammates to play hard with good sportsmanship. She is also very active serving others in her community, school, and church, organizing food and gift drives for the underprivileged, hosting fundraisers to appreciate local firefighters. She was key in running a peer tutoring program as part of National Honor Society, delivering meals to the overwhelmed just to lighten their load, and meeting even simple needs of those around her.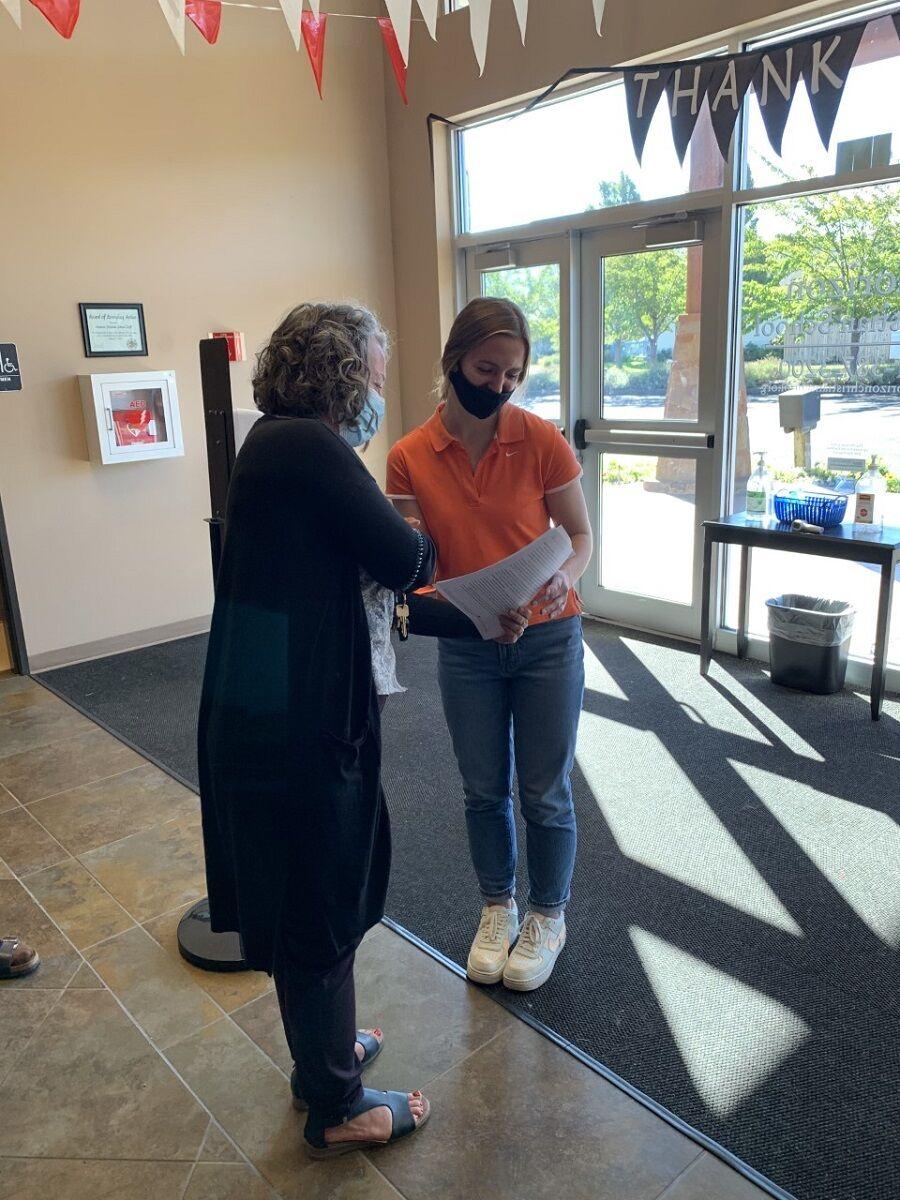 Horizon Secondary Principal Faith Kempf said of Decker, "The thing that brings me the most pleasure in knowing Augustina is seeing her develop as a compassionate leader made of her years of determination to "do the right thing. Augustina uses her ability to learn from others and her desire to work hard to increase the capacity of those around her both near and far."
Decker's collegiate plans include pre-medical studies majoring in Medical Anthropology, with applications into numerous prestigious institutions including Baylor University, Case Western Reserve University, and Duke University.
"She is truly one of a kind, the full package. I am confident the world will not change her, but she will change the world quietly, respectfully and for the better," said Kempf.