Five women wearing down jackets and gloves spread out across a patio on May Street in Hood River. They lunge and squat as a child watches curiously from the back of a passing tandem bike.
Stephanie Adams leads the group with another 17 students following along online through the laptop resting on a stool in front of her. Adams closed Flow Yoga's downtown Hood River location in May after spending 17 years in the space where she settled down after traveling North America to teach.
Adams worked out an arrangement with Susan Sorensen of Columbia Gorge Dance Academy to rent part of Sorensen's space which had been closed to classes. The mutually beneficial arrangement allowed the studio to remain useful while giving Adams a place to host outdoor and online classes.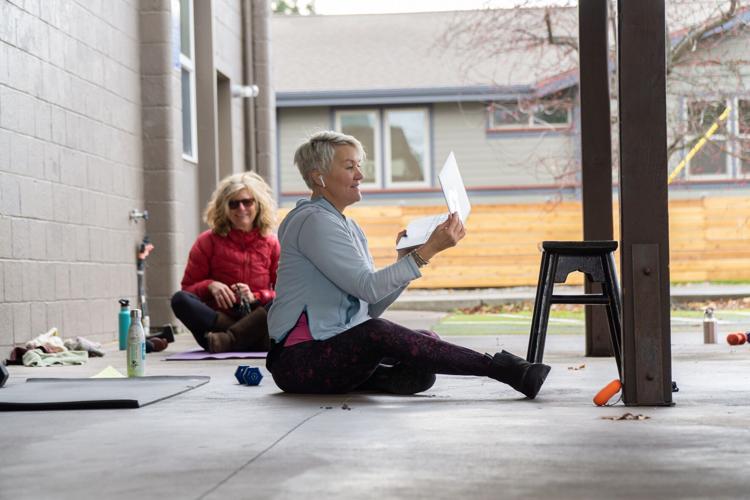 "Your muscles don't know numbers. They know fatigue!" Adams calls out, coaxing a few more reps from the class. During the pandemic, local businesses have known both.
Adams said her business has made less than half of a normal year's income. She has been "constantly" researching precautions to take and has applied for "every grant that's out there." She said there have been several moments where she found herself considering giving up on the business.
Hood River County Chamber of Commerce Coordinator Mary Ellen Holmes said many local businesses are struggling. "It's hard for a lot of people, and there's a lot of fear around losing businesses, for sure," Holmes said.
"I think people are really digging in to support each other, there's a good sense of community out there," she said.
The chamber has been hosting video meetings every Friday morning where entrepreneurs can share stresses or innovations with others in similar situations. Holmes said businesses have found creative ways to maximize revenue within COVID-19 restrictions.
Lorraine Lyons, who owns 64 Oz., said the pandemic has forced business owners "to do some very intense introspection on what makes their business profitable and what doesn't."
64 Oz. was one of several businesses in Hood River to put up "parklets," as a way to offer outdoor dining where none had existed before. The tables set in downtown parking spots led to a weeks-long battle with ODOT which Lyons said only ended when businesses rallied support from state legislators, customers and Hood River Mayor Kate McBride, among others.
"If we had to take it down, we were done," Lyons said.
Lyons and partner Rod Steward have tried to bolster their to-go business but Lyons said take out isn't well-suited to their business model. "We need people sitting here and drinking pints," she said.
Solstice owner and chef Aaron Baumhackl said he feels fortunate to sell a food — pizza — that people are accustomed to carrying out. He said local businesses have reacted to every turn of the pandemic with "nimbleness and adaptability."
Baumhackl said running a business is a 24/7 job right now as owners wait for new grants and guidance to roll out then scramble to react accordingly. Baumhackl has laid off 40 of his 50 employees at times during the pandemic and said he now keeps the doors open to keep staff employed.
Baumhackl said he hopes businesses will be stronger and more efficient as a result of the pandemic, but he worries that many will only make it through by incurring debt. He said he believes government has been reluctant to make changes that may outlast the pandemic.
Lyons said 64 Oz. won't be able to survive COVID-19 without taking on debt. The business has already received an Economical Injury Disaster Loan (EIDL) and she worries about lasting impacts of the pandemic. "I'm hoping restaurants and the lodging industry will be made whole when the smoke clears," she said. "I sure hope we have some kind of fail-safe available for small business if something like this happens again."
"What happens to all of the people who haven't paid their rent or mortgage in nine months? I don't think our government is thinking about that right now — they're focused on 'stop the spread, stop the spread,'" Lyons said.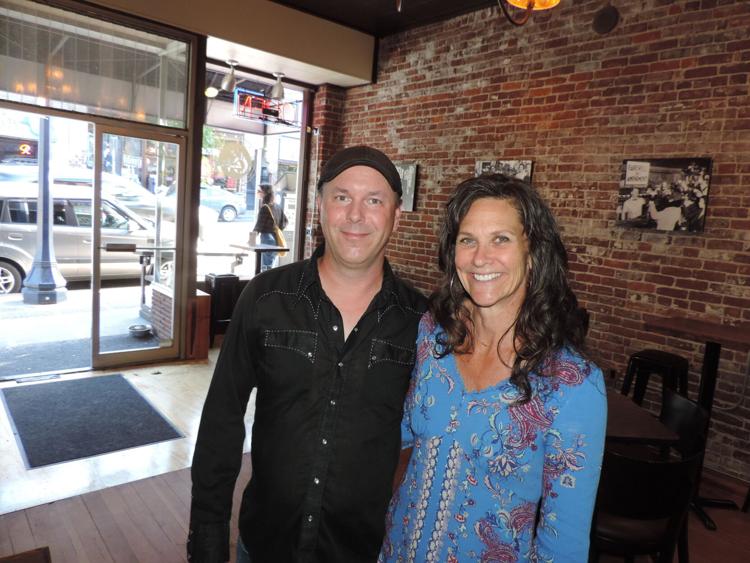 Lyons credits the chamber of commerce — particularly former director Kate Schroeder — with supporting businesses in the early days as they navigated grants and regulations.
"In the beginning, Kate's networking and diligence was where we got a lot of our credible information. I think a lot of small businesses probably owe Kate their survival," Lyons said. "I used to get a chamber email and think 'oh, I'll get to that later.' Now I get a chamber email and stop what I'm doing to read it."
Adams said she wouldn't be open if it weren't for the "little bit of assistance" she has received. "We need a lot more," she said.
At the chamber, Holmes said she has been checking in with businesses over the phone and has noticed that many of the businesses have been checking in on each other. She said she has noticed businesses sharing each other's products on social media and hopes the greater community will follow suit.
Lyons encourages locals to try new things in town. "Maybe buy a gift card or a beautiful gift you wouldn't normally think about," she said. "Amazon will be just fine, that $10 really matters to local businesses. We all need our community support."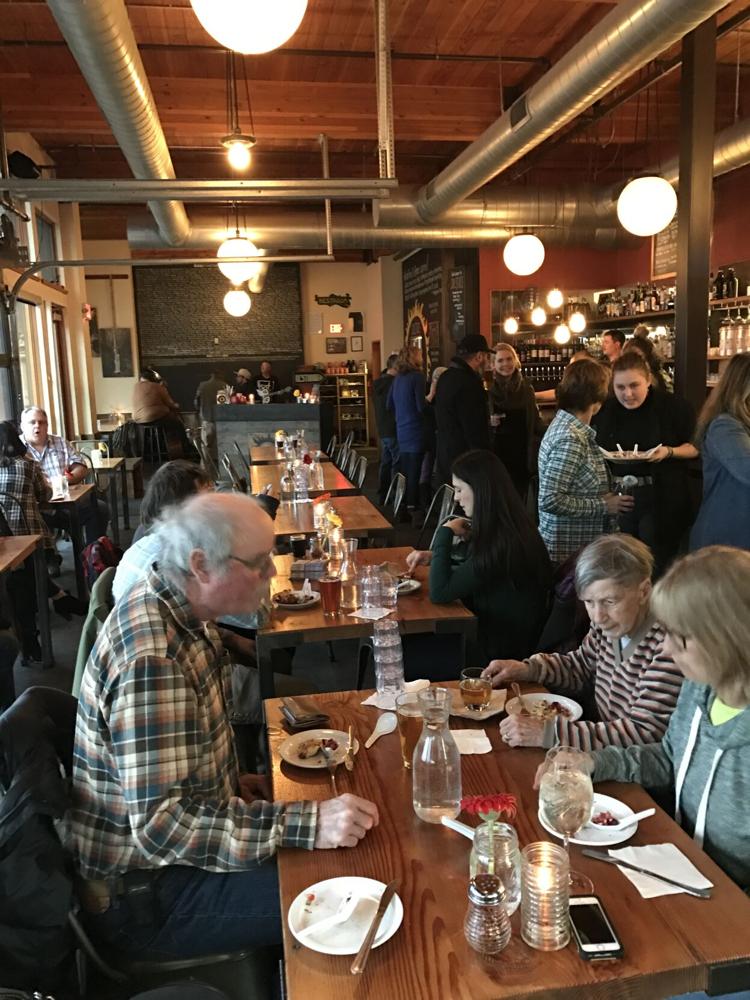 Baumhackl said support from his guests is "huge." He said staff have missed getting to see guests enjoying their food. "I have been trying to tell our guests 'post your pictures of you eating at home,' we want to see you and your family and friends eating our food.
"Help us make that connection and at the same time put it on social media so other people see it," he said
Baumhackl said his staff feels appreciation for every order they receive.
Holmes said the businesses will need help to make it through the winter — until more financial aid is provided, that help will have to come from the community.