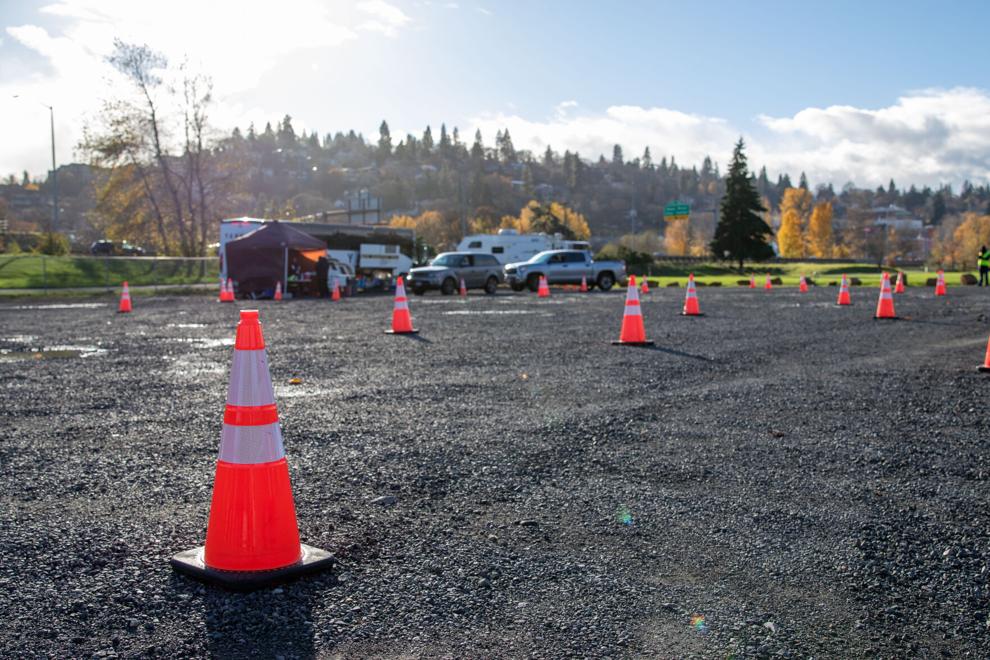 HOOD RIVER — The Federal Emergency Management Agency (FEMA) has partnered with the Oregon Health Authority and Hood River County Health Department (HRCHD) to bring a drive-thru style vaccination site on Nov. 16-24. A team of about 20 subcontracted workers are led by Tracy Hulett. Hulett works for the Oregon Health Authority as a site lead for the COVID-19 Response and Recovery Unit.
The mobile vaccination clinic will be in the gravel DMV parking lot starting Nov. 16 and finish up Nov. 24. Currently they can only administer to residents aged 12 and up, but Hulett is hoping to offer a pediatric section by Nov. 20 for those under the age of 12. Open from 10 a.m. to 5 p.m. anyone can swing by and receive their first, second or booster shots for free.
Workers from all around the country serve in a variety of positions. Non-clinical helpers check-in residents while those qualified administer doses of Pfizer, Moderna or Johnson & Johnson. Many are from different parts of the U.S. Working as pharmacist from from Atlanta, Ga., Alex Perryman says Hood River is the most beautiful location he has been. Other volunteers come from New Jersey, Texas and many other states around the country.
After the Nov. 24, the mobile clinic will head to Boardman and continue to offer vaccinations free of charge.