Columbia Center for the Arts' First Friday show-opening receptions returned April 2 as the gallery presented "Lillian Pitt: Ancestors Known and Unknown."
Pitt, who is descended from Wasco, Yakama and Warm Springs tribal heritage, said the show's title references thousands of years of indigenous art in the region.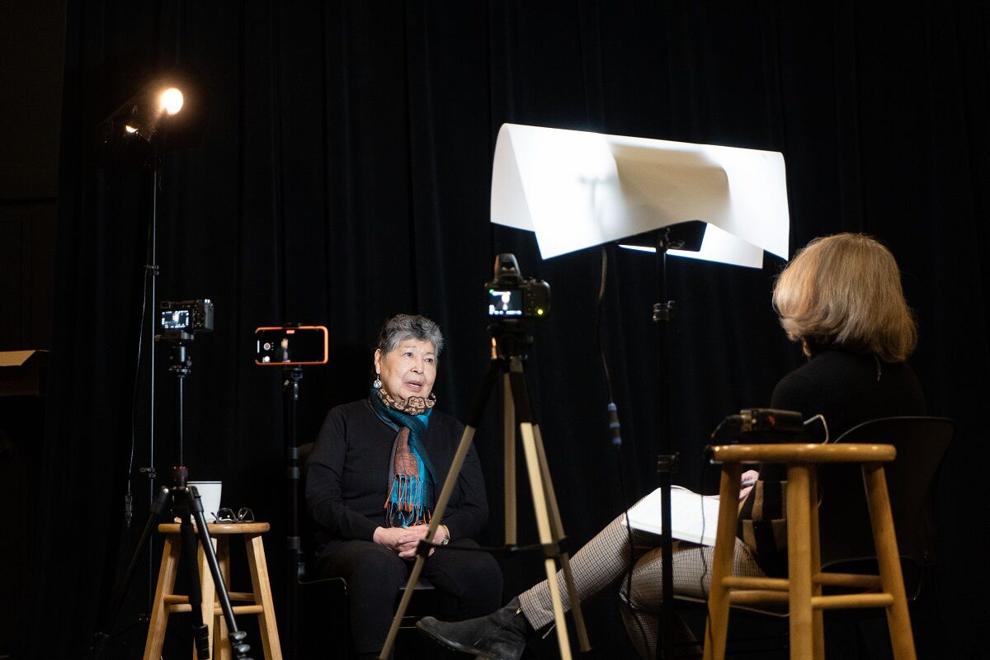 CCA Executive Director Leith Gaines said some donors questioned whether receptions should return, but health authorities said CCA's plan was safe. Gaines said it was exciting to have people back in the gallery, she hopes First Friday receptions will continue. "It's all up to COVID," she said.
According to a CCA press release, the pieces in this show "honor the ancient tools and everyday objects made of basalt and clay — relics used in everyday life for centuries, and still used today."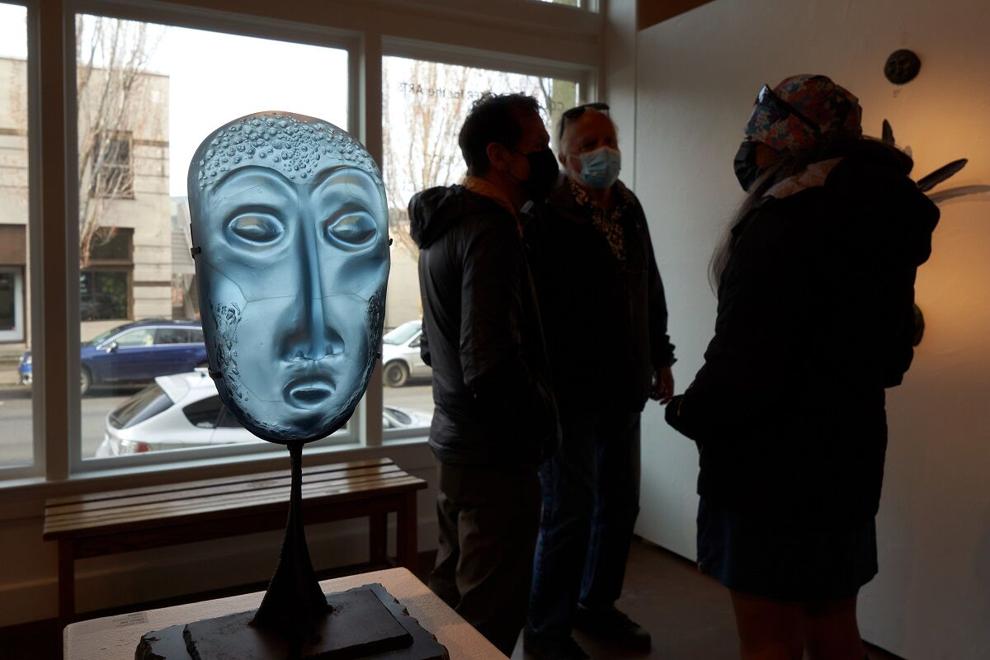 "I do so many different things. Usually at the inspiration of my friends who say 'have you tried such and such' and I say 'no,' then they take it upon themselves to teach me," she said.
Some of the masks on display purse their lips in a whistle. Pitt said these pieces are "Stick Indians," mythical beings whose whistle guides good people out of the wilderness and lures the wicked further in.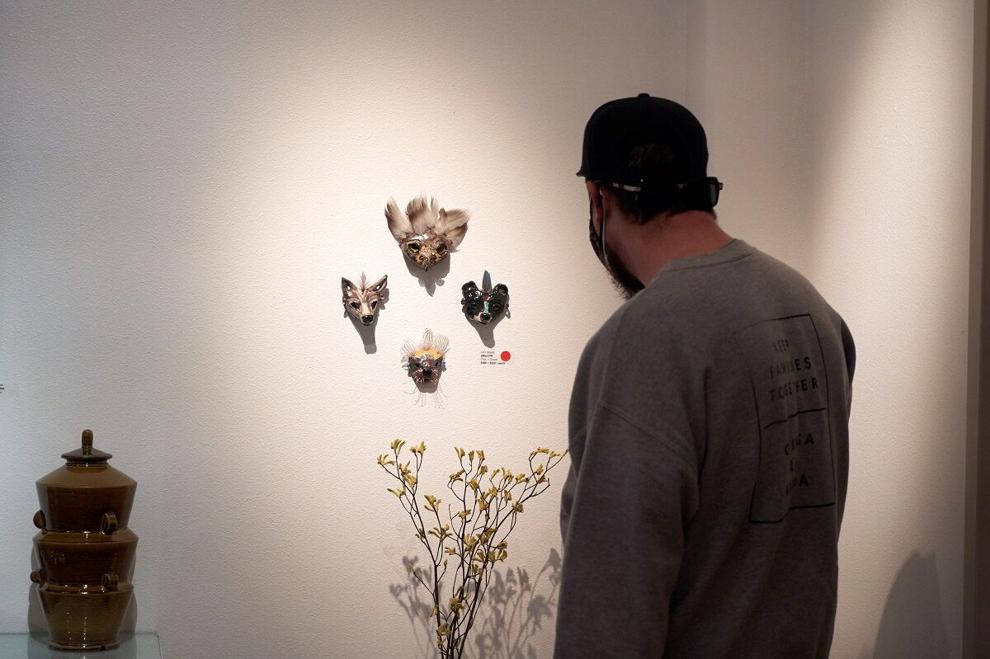 The CCA release said Pitt invited a group of Native artists and friends to show their work in the lobby during the exhibition. Joe Cantrell (Cherokee Nation), Sara Siestreem (Hanis-Coos Tribe), Toma Villa (Yakama Nation), Debora Lorang (Cascade Locks artist and "friend of the Columbia Gorge Native Americans"), and Analee Fuentes (Mexican-American) will have works on display.
The show runs through May 1, gallery hours are Tuesday-Saturday, 11 a.m. to 5 p.m.