Performances in The Dalles June 18-19, 25 and 27
The Dalles Civic Auditorium Children's Theater will present the children's play "Annie Jr." at The Dalles Civic Auditorium June 18-19 and June 25 at 7 p.m., and June 27 as a 2 p.m. matinee.
"Annie Jr." is a Broadway musical based upon the newspaper comic strip "Little Orphan Annie" of the 1920s.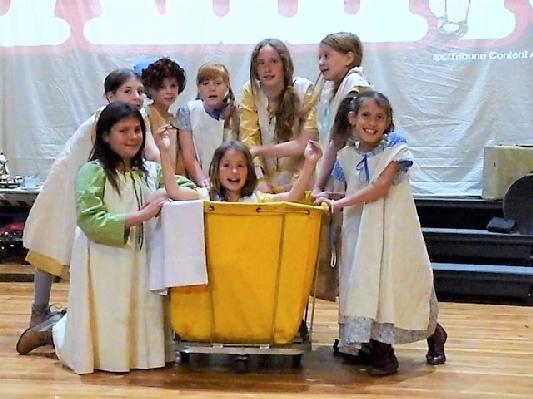 Under the direction of Gail Farris, Nancy Moon and numerous other volunteers, 31 children from the communities of Dallesport, Dufur, Mosier and The Dalles have been memorizing lines, music and choreography since April 1.
So what is the message of this musical? Life is difficult, but "the sun will come out tomorrow" to an improved life for those who remain optimistic.
"This moral we are reminded of everyday, but often life's occurrences, like COVID-19, make it exceedingly difficult to be hopeful," said a press release. "This is why 'Annie Jr.' is a timeless musical for all ages."
"Annie Jr." is presented through special arrangement and all authorized materials are supplied by Music Theatre International, New York, N.Y.
Tickets are available at Klindt's Booksellers in The Dalles, online at TheDallesCivic.org, and at the door. Tickets are $12 for adults and $10 for seniors and children under 12.
"Dallesport Elementary, under the direction of Farris and Moon, presented 'Annie Jr.' about 10 years ago, and it was a smash hit," said a press release. "(This is) a wonderful musical for the whole family."