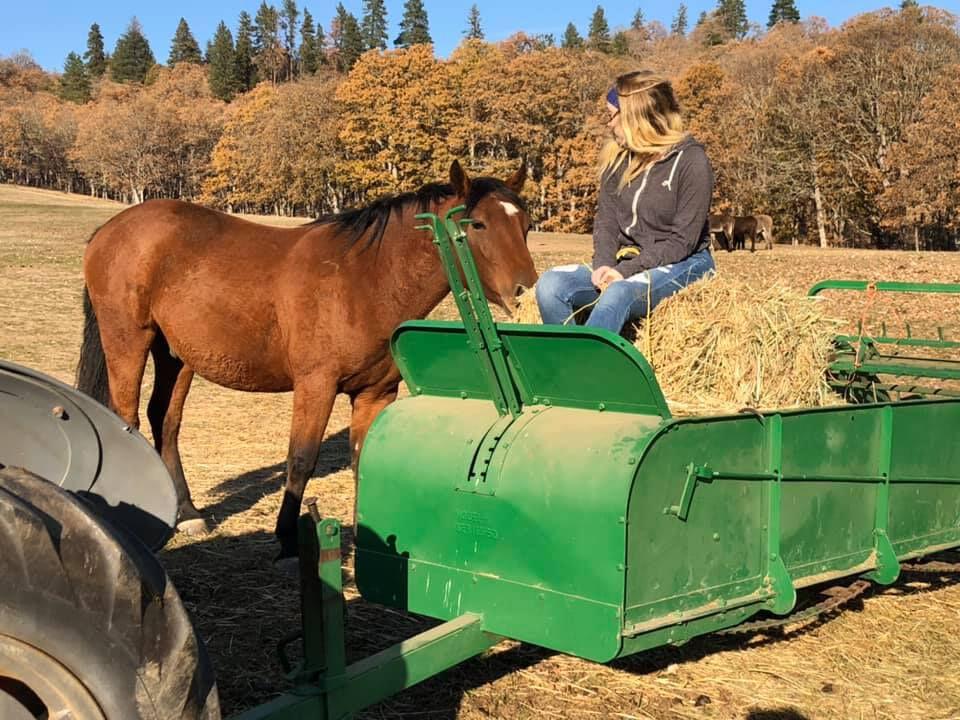 Lyle — Howards Haven Animal Sanctuary in Lyle will be celebrating Easter with Easter egg hunts, hay rides, a petting zoo and more April 3 from 10 a.m. to 3 p.m.
The sanctuary is located at 3700 Monogan Howard Road, and is run by Risi Howard.
Kids will have an opportunity to hunt for plastic eggs every half hour, express themselves at an egg decorating station (two eggs per child), go for a hay ride on a vintage tractor and manure spreader, plant sunflower seeds in a bucket to take home, feed ducks at the sanctuary pond and explore a pallet maze.
"Kids love it," said Howard, noting that a pumpkin patch event brought more than 250 to the sanctuary this fall. Events are outdoors. "The whole day is free," she added. Donations are welcome and benefit the sanctuary, and sanctuary-themed items are sold at their gift shop.
Due to roof damage at their barn, kids will visit the animals in the field, accompanied by sanctuary volunteers, Howard noted. All the animals are tame, she said, "except for the burros." Bureau of Land Management Mustangs and other horses will be on hand, as will cows with their newborn calves. "The kids can pet and play with the horses."