HOOD RIVER — Hood River County School District was notified Aug. 19 that Gov. Kate Brown had issued a new directive legally requiring all K-12 school district staff, substitutes and volunteers to become fully vaccinated against COVID-19 by Oct. 18.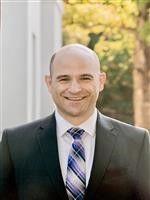 That deadline came on Monday.
At the Oct. 13 school board meeting, Superintendent Rich Polkinghorn once again gave an update on the district's plans for unvaccinated staff. The board has received updates since the governor's mandate was issued.
"I'm very proud to let the board and community know that the Hood River County School District has a 93% vaccination rate amongst its employees," he said. "This rate is much higher than the vaccination rate than the County of Hood River, which also has one of the highest rates of vaccination in the State of Oregon. Both these high rates are a testament of the work of the Hood River County Health Department and our medical provider community to get people vaccinated. It also shows that the citizens of Hood River take the COVID crisis seriously and they're taking all precautions to safeguard themselves, their loved ones and our community."
Each individual seeking a medical or religious exemption will meet with Human Resources Director Catherine Dalbey to discuss reasonable steps to keep employees on the job while not increasing the risk of COVID transmissions, he said.
"The steps considered include, but are not limited to, increasing medical grade face coverings, face shields, weekly or bi-weekly testing, extra distance, assignment to a different shift or role, and/or unpaid leave," he said. "Each person's situation is unique and therefore each individual's situation is treated uniquely. It has been our stated goal from the outset of the school year to keep our students and staff safe and healthy. And keeping students and staff healthy takes many iterations. It means health and safety from COVID; it also means keeping students and staff safe through adequate supervision at school. This is what we are considering when we discuss these possible accommodations for our staff."
In a follow up interview, Polkinghorn said administrators began to rethink putting unvaccinated staff on unpaid leave earlier in the week and sent out a communication to affected persons Oct. 13, about 30 minutes before the start of the board meeting, that outlined options to keep them both safe and working.
"We did some reexamination of our planned approaches towards religious and medical exemptions," Polkinghorn said. Administrators concluded that they could keep staff and students safe, "by requiring additional PPE and extra distancing, and regular COVID testing for staff that have approved medical or religious exemptions. These requirements are in addition to the already implemented COVID mitigation requirements of all staff "
Two teachers gave public comment during the meeting — one via a written statement read by another community member — against placing staff on unpaid leave.
"I am being cast aside because of a personal medical decision, one which I explained through my sincerely held religious beliefs," said Melody Buckley, reading a prepared statement by teacher Rhonda Strong. "… I am so saddened and disappointed by the direction of our district is headed, by the choice the district is making and how they handle this mandate. To be clear, this is a choice. Other districts around us are handling this very differently. Placing teachers on an unpaid leave is not a reasonable accommodation."
"Like many other teachers in the district, I chose early on not to be vaccinated because of my core and religious beliefs," said Kyle Turner. "I don't believe that they have to align with everybody else's beliefs for them to count … This has been really hard for me because I do consider a lot of you my friends. I've known you those 20 years I've been in Hood River and I feel like it has been difficult. I've lost a lot of trust and feel like I haven't been communicated with clearly. The damage has been done."