A long-time community advocate on several levels is about to reach the century mark.
Nancy Moller will celebrate her 100th birthday with family on March 22.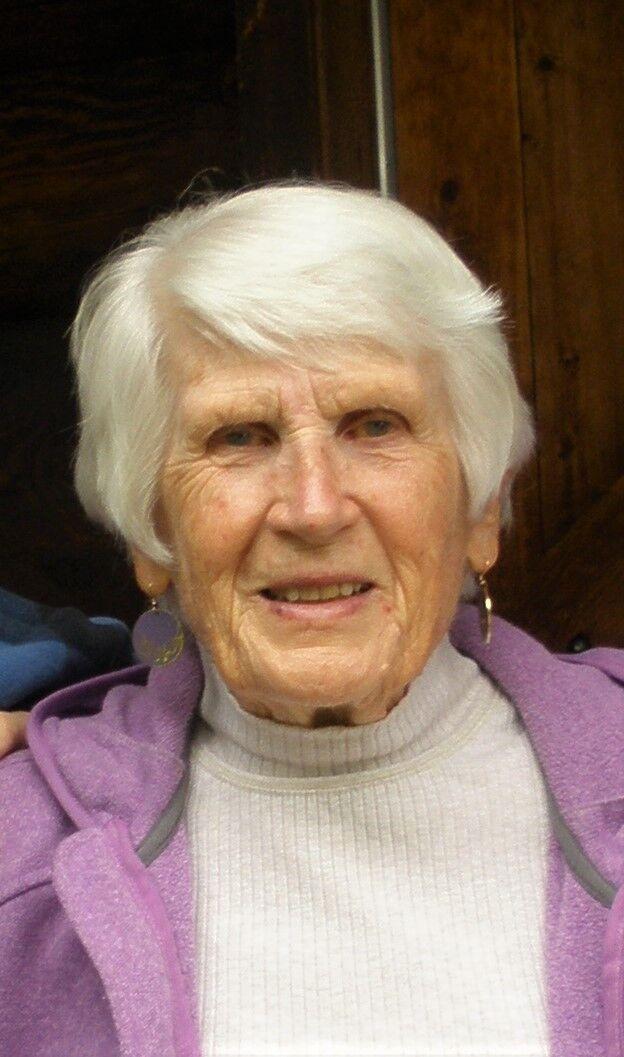 Her daughter, Christy, described Nancy as "a pathbreaker in Hood River for decades."
An orchardist near Hood River since 1946, Nancy and her husband Bob raised four children. Her civic engagement began with teaching Red Cross swimming at the Hood River Pool, skiing and golf.
As a history teacher at Hood River Valley High School, she introduced students to controversial topics and people in her classes, challenging students to examine different philosophies in contemporary life including a new look at the environment, Christy said.
Nancy is a long-time member of the Japanese-American Citizens League and as a high school teacher, she brought Nisei members to the high school to teach the tea ceremony, haiku, martial arts, and an oral history of their World War II "relocation experiences".
Moller served on the Hood River County Charter Review Committee from 1982-1997 and on a key committee of the state Land Conservation and Development Commission (LCDC) in the 1970s. She was an active member in the 1000 Friends of Oregon as well as a member of the Friends of the Columbia Gorge.
Asked about her role in 1000 Friends of Oregon, Moller said, "The Friends helped make Oregon's new land use planning process a success. As a board member, we wanted our citizens to be involved to work together with experts. It was important to present research and perspective on sustainable agriculture balanced with urban development. I think Hood River is proof that farmland has been protected and urban growth can continue — carefully."
She served as president of the 44-year-old Hood River Valley Residents Committee, a community-wide organization dedicated to preserving agriculture, forest land and the livability of the county. Moller wrote its monthly newsletter for 15 years.
She is the last of the original founders of Friends of Oak Grove Park. The group supports the maintenance and improvement of the popular park in coordination with the County Parks Department
Moller added to this an election to the Hood River Port Commission in the 1990s. She championed the creation of Event Site, the multi-purpose park and recreation area as part of the port business development.
Nancy was a long time board member of Columbia Area Transit (CAT) which provides public transit to county residents.
For 20 years, the U.S. Department of State through the World Affairs Council of Oregon relied on Nancy to organize seminars and gatherings in Hood River for emerging leaders from countries around the world. She hosted numerous visitors from around the world.
"I could always see how things could be better in Hood River," Moller said, while directing credit to others, when asked what inspired her to heavy involvement in elected office, public policy, and private community efforts.
"As a member and president of the port commission in the late 1990s, we had an opportunity to make great advances on waterfront projects. That included a multi-use recreational park for the early years of windsurfing with business development. It is so vibrant now. Looking back, I never worked alone to make things better for Hood River's environment or economy. We had great ideas that needed great people to move them along."
Moller is still on the farm growing cherries. Christy noted that Nancy was asked in her mid-80s, "When are you going to stop riding that tractor in the orchard?"
She answered, "When I can't get on it."