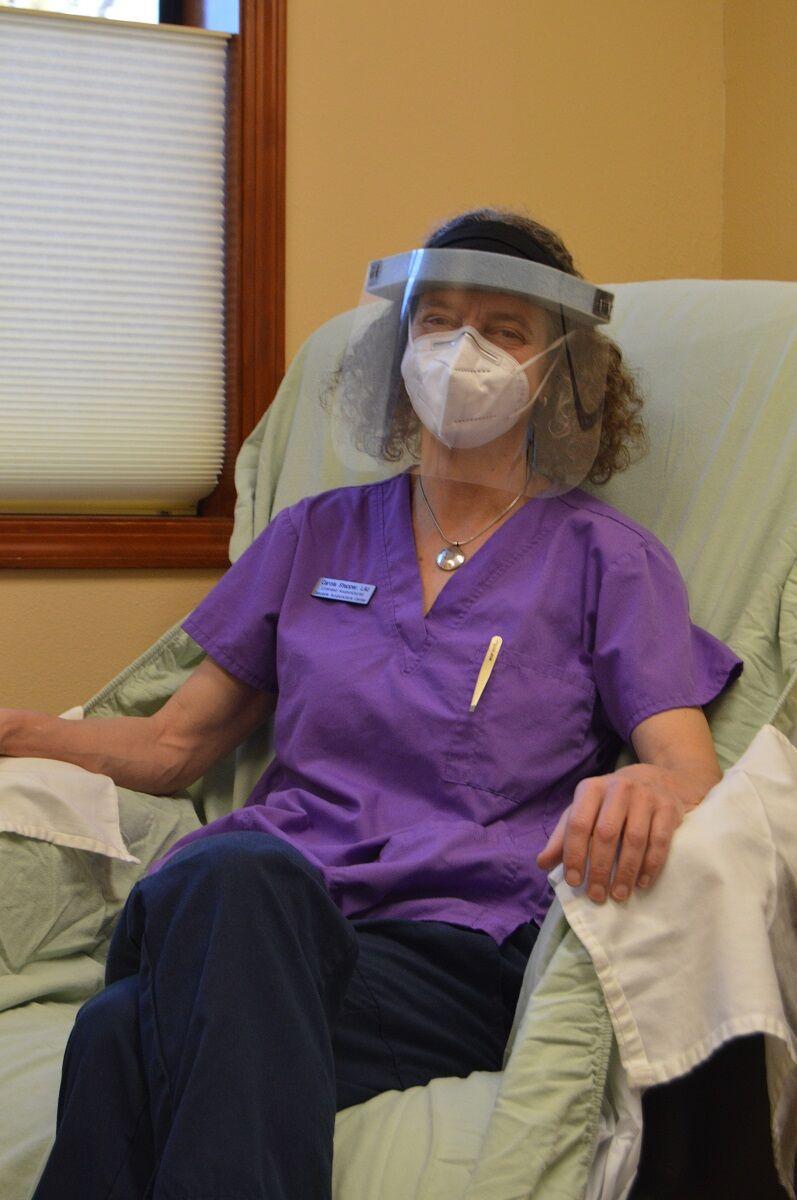 Carola Stepper, LAc, RN retired, founded Cascade Acupuncture Center, LLC in 2005 by opening the Hood River clinic in downtown Hood River at 104 5th Street. In 2006, a second clinic was added in downtown The Dalles, inside the Medical Arts Building at 414 Washington St. The Dalles clinic moved into its own custom remodeled building at 1712 E. 12th St. in 2011 and the Hood River clinic moved into the past Hood River Physical Therapy building at 2690 May St. in 2018.
Having been in business for 15 years and having held many different roles in the company, Stepper listed The Dalles clinic for sale with the goal to cut back her workload. The goal was the continued operation of both clinics without interruption, just under new ownership. Stepper found a buyer in fall 2020 who was interested in buying both clinics, the whole company.
According to a press release, Stepper and the buyer finalized the sale in December 2020 and accomplished a successful and smooth transfer of operations. Clients continue to enjoy the clinics' quality treatment, facilities and acupuncturists, said a press release. Stepper continues to work as an acupuncturist at Cascade Acupuncture Center; however, she has not been involved in any management or marketing decisions since the sale.
Stepper said she looks forward to more time with her partner and her friends and to pursue outdoor sports and explore the Columbia Gorge and beyond.
After a brief COVID closure in March 2020 to put their robust COVID safety supplies and policies in place, they have been safely operating since April 2020. Each treatment room and office has an FDA approved air filter which can filter and kill the COVID virus, said a press release. They have created a COVID safety video which can be viewed on their website, www.CascadeAcupuncture.org.
Cascade Acupuncture is open Monday through Friday between both locations and focus on these modalities to support their clients health journey: Acupuncture, Custom Chinese Herbs and Allergy Elimination. They practice "Distal Style" Acupuncture, which is a very effective style of Acupuncture and only uses Acupuncture points on the forearms and lower legs, never needling the painful area directly, said a press release. They operate the largest Custom Chinese Herbal Pharmacy in the Gorge, prescribing and mixing herbs in granule, meaning powder form. Allergy Elimination can address environmental and food allergies.
Cascade Acupuncture Center had a third clinic in Stevenson from 2013 until it was sold in 2016. It is now called Skamania Acupuncture Clinic.