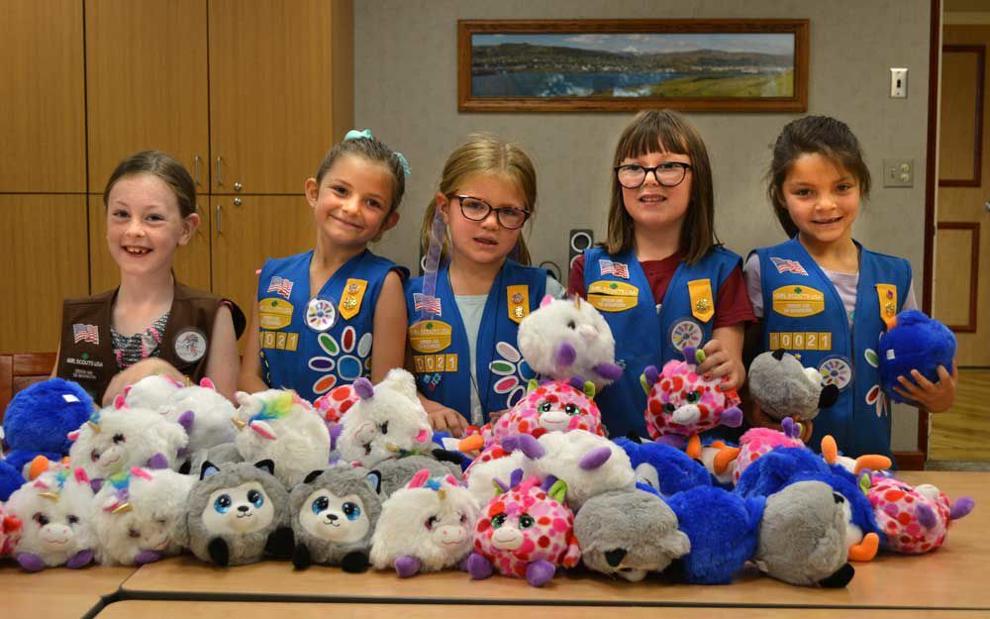 Under the guidance of troop leaders Ashlie Quackenbush and Amanda Pohlen, the Brownies and Daisies of Girl Scout Troop 10021 donated over 70 stuffed animals for children visiting Mid-Columbia Medical Center in The Dalles.
The troop is made up of Daisies, the youngest of the troop, which are girls in kindergarten and first grade, and Brownies, second and third graders. They voted to spend their annual cookie drive funds on providing stuffed animals to children who might visit the local hospital as the troops philanthropic gesture.
"It's great to see young people so excited to be helping others," said Anne Copper, MCMC's Volunteer Coordinator. "Their enthusiasm is contagious!"
Each year pediatric patients and visitors at Mid-Columbia Medical Center are presented with hundreds of stuffed animals to ease stress during admission, medical testing, or when visiting a family member at the hospital.
"These young ladies are learning the importance of giving back—helping one another. They are planning to sponsor a tree for the Festival of Trees this year as well," said Copper.
"I can't wait to see what the future holds for them," she added.
To find out more about MCMC's volunteer department and ways to be involved call 541-296-7288.